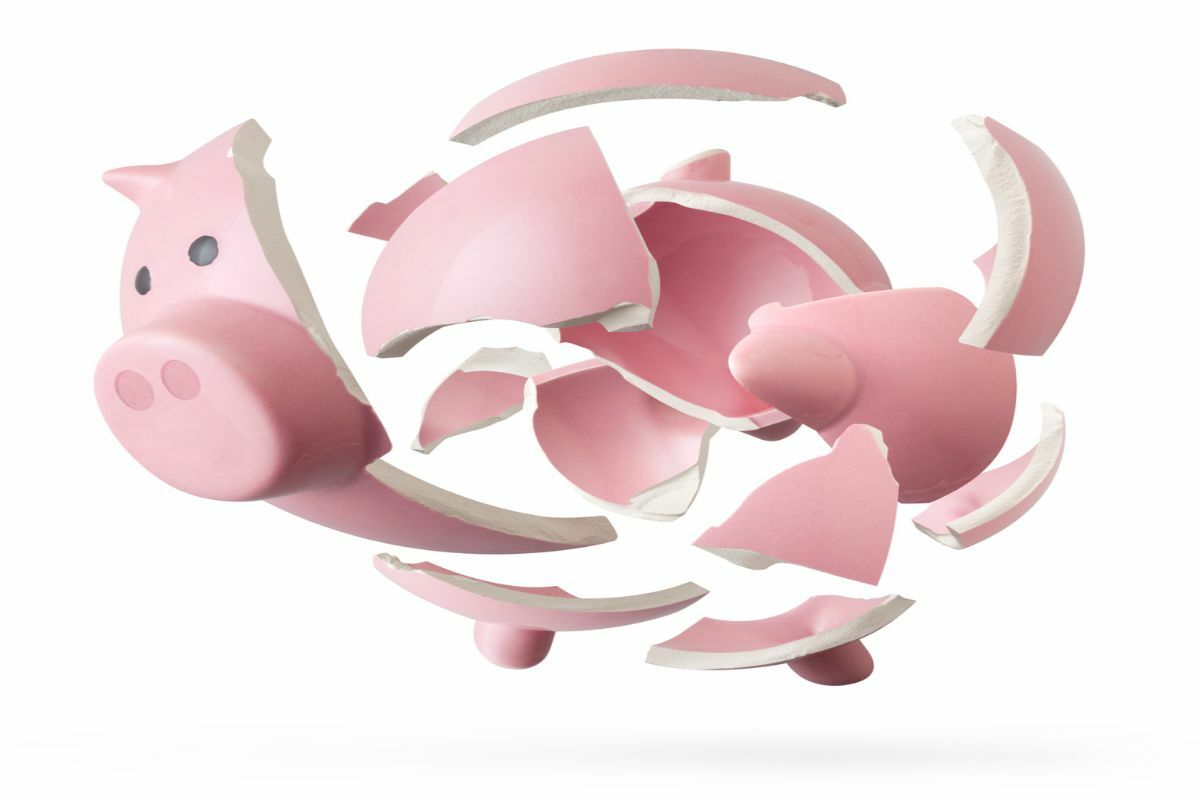 The recent global health crisis, COVID-19, gave rise to a frenzy in the trucking industry, opening a floodgate of opportunities for many.
There was a sudden surge in shipping orders with insufficient drivers to handle the load. With influencers across various social media platforms like Facebook and TikTok spreading the word, many commercial driversentered the industry. However, this gold rush period was short-lived, and the industry has since seen a dramatic shift from boom to bust.
Two years later, much higher gas prices and reduced demand sent many of them into bankruptcy.
Many owner-operators flooded the trucking industry due to TikTok, Facebook, and Reddit influencers' promises of massive six-figure incomes in the trucking industry. Whereas that was true, some were making over $20,000 per month, and too many trucks and drivers caused a bidding war.
"Heading into the last week of June and the first official week of summer, national average retail diesel fuel prices continued their decline once again after a minor spike increased prices the first time in several weeks. Current national average diesel prices are $3.80 per gallon, according to the U.S. Energy Information Administration (EIA)."
Low Wages & Long Hours Are Driving Truckers out of the Trucking Industry
As the pandemic receded and shoppers returned to traditional stores, the need for drivers decreased significantly. 
Large corporations, like Amazon have launched fleets, further shrinking opportunities within the trucking industry. As a result, drivers who were once raking in $20,000 per month saw their income drop drastically to a meager $2,000 or $3,000, barely enough to cover their expenses.
Those who had jumped on the bandwagon by leasing trucks were hit hardest. The financial strain has caused many to lose their vehicles to the bank or leasing agency, adding to the woes of the already struggling trucking industry.
The Hope Is That Lower Fuel Prices Will Help
However, there's a small glimmer of hope for those still in the game. The trucking industry has seen a decline in diesel prices, providing some financial relief to drivers. Diesel prices have dropped from a high of nearly $5.00 per gallon to a more manageable $3.80, the last week of June 2023.
Lower fuel prices mean lower operating costs, which can help drivers maintain a bit more of their income. Although it doesn't make up for the drastic income decrease, every little bit can help when margins are this thin.
"More than 3 million people drive trucks in the US, but the job is no longer the golden ticket it once was to a middle-class life. At the start of the pandemic, truck drivers were celebrated as frontline workers, but now many of them say they feel forgotten again."—The Business Insider.
Yet, the reality remains that once a beacon of hope for many during the pandemic, the trucking industry has become a tough gig. Long hours, coupled with low wages, are forcing many to reconsider their place in the industry. 
In this challenging environment, drivers must minimize other potential financial pitfalls, such as traffic fines or the loss of their commercial driver's license (CDL) due to traffic violations.
That's where our CA law firm, Bigger & Harman, can help. We assist by supporting commercial drivers facing traffic tickets or license suspensions. Our experience and knowledge lie in understanding the unique challenges of the trucking industry, and we are committed to helping you maintain your livelihood during these tough times.
In conclusion, while the trucking industry continues to navigate its boom-to-bust transition, remember that you don't have to face your legal challenges alone. Contact us if you've found yourself in a tight spot with a traffic violation or license suspension hanging over your head. We'll help you steer through the legal hurdles so you can focus on keeping your truck—and your life—moving forward.
Consult Bigger & Harman, APC, Today
When you have a traffic ticket pending in Roseville, CA Traffic Court, call the Bigger & Harman Traffic Defense Team at (661) 349-9300 or email attorney@biggerharmanlaw.com.
We also help with DMV NOTS Hearings. Did you  know that a commercial driver with negligent operator points primarily due to commercial cargo hauling can get additional leeway before a suspension? Give us a call, and let's discuss your options.
Se habla Español (661) 349-9755.
References:
The DMV Portal CA Commercial Driver Handbook.
The EIA article, Petroleum & Other Liquids.
The Business Insider video, How truck driving became one of the worst jobs in the US.
The worktruckonline.com article, Fleet Stories to Brighten Your Day: June 2023.