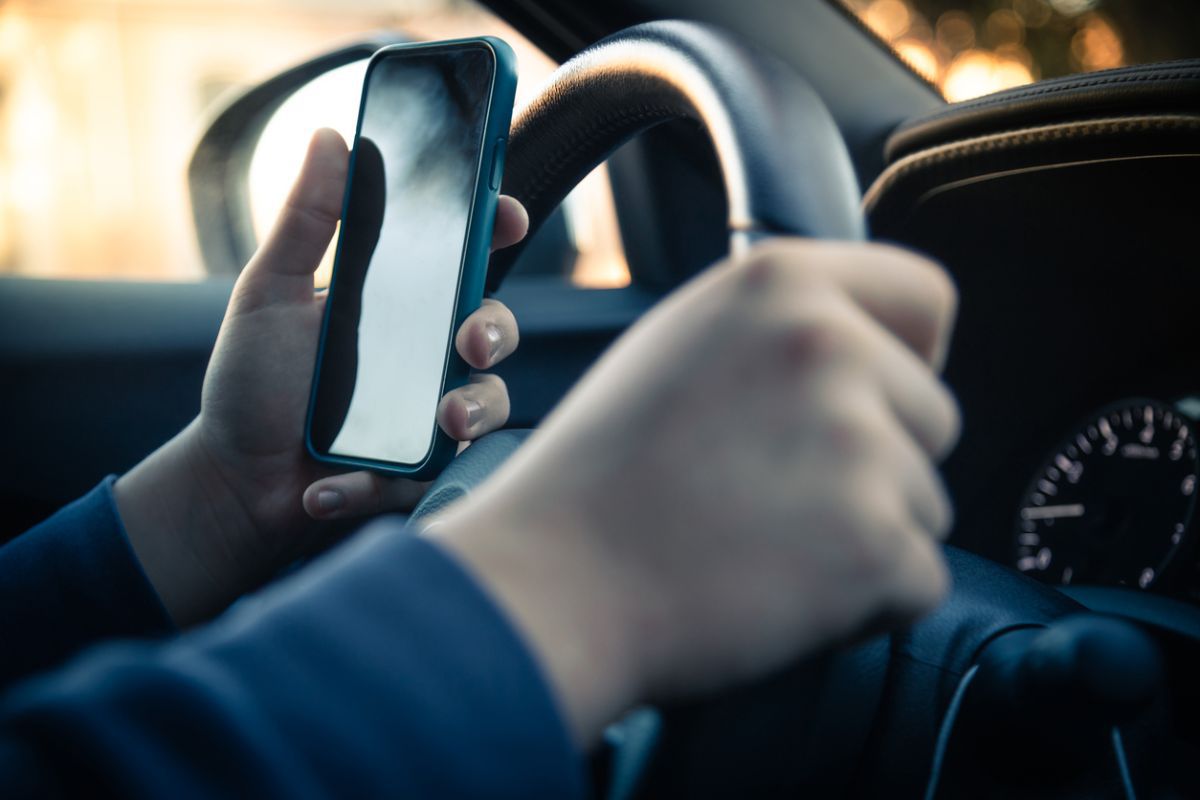 The days of paying a fine and walking away without a record for illegal cell phone use in CA, are over. 
If you look up the fine on the internet, many sources will quote $20 for the first and $50 for the second and subsequent tickets. That is only the "base fine." The CA Assembly, Senate, and Governor have approved ten surcharges, penalties, and assessments, that make the total fine about five times the base fine. These surcharges help fund court construction, emergency medical services, night court, and others.
When you're convicted of a second cell phone use ticket, AB-47, Distracted Driving, mandates that the DMV assess one negligent operator treatment system (NOTS) point that will seriously increase your auto insurance premium and cost you a fine of about $250.
Sure the $250 fine can be inconvenient, but it's just "the tip of the iceberg."
According to Bankrate.com, the average California driver will pay $2,290 for full coverage in 2023. With a teen on your policy, it could cost around $6,500. With just one minor infraction like an illegal cell phone use conviction or paid fine, you'll lose your "good driver's discount" of 20% and they will add around 10-12% more for increased risk. 
Those insurance penalties will cost the average driver about $732 more at renewal for your annual premium. That increase will last 36 to 39 months depending on your renewal and conviction date.  
Yes, that is the average, and several factors could make your premium less or with a teen, much more. That increase would be closer to $2,000 per year.   
What many don't consider, is that every ticket is different. The situation or a technicality that might get one cell phone sue ticket dismissed, might not be present for another. Therefore, it is always advisable to consult a traffic attorney before paying the fine or disputing a ticket. 
"Absolutely the best ticket fighters around, period! From start to finish, kept us informed about where they were in the process and actually got my ticket dismissed! Worth their weight in gold...the best in the business."—Marcy V., Lemoore, CA.
Consult with Bigger & Harman, APC About Your Cell Phone Use Ticket 
Call us if you have a cell phone use ticket in Bakersfield in Kern County, CA. 
Call Bigger & Harman, APC, at (661) 349-9300. Or, use the handy online contact form or email attorney@biggerharmanlaw.com.
Se habla Español (661) 349-9755.
References:
The CA Driver Handbook English y Español.
CVC Section 23123.5, Driving Offenses
AB-47, Distracted Driving
The Bankrate.com article, Average cost of car insurance in CA for 2023.