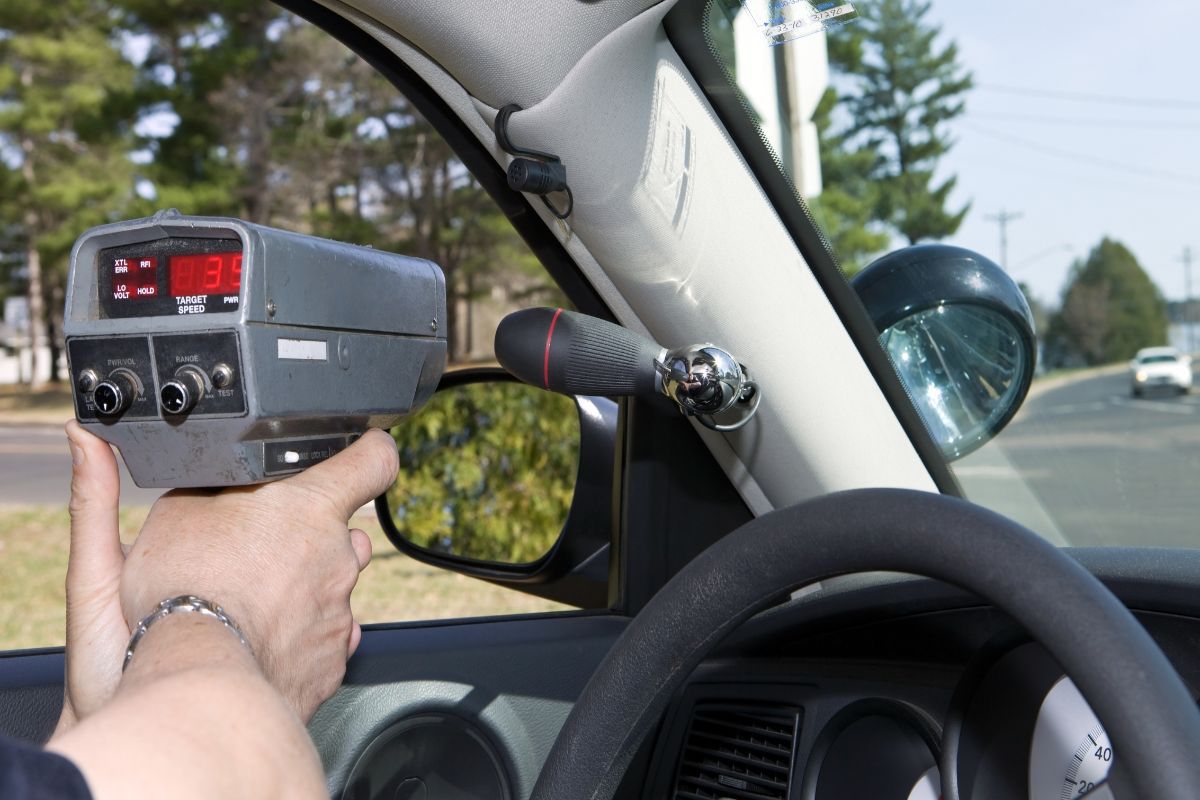 Speeding tickets are a common occurrence on California's roads, and they can be quite costly. 
When you receive a speeding ticket, you have three choices: plead guilty, not guilty, or nolo contendre (no contest). If you plead guilty, you must pay the fine, but you may be eligible for traffic violator's school (TVS).
Decide Your Plea for the Speeding Ticket
There are three choices: 
#1. Plead guilty, pay the fine, and accept traffic violator's school (TVS), if eligible. 
Under California law, eligible drivers can attend traffic violator's school (TVS) to keep the speeding ticket confidential, but that will not keep the point off their record. This option is only available once every 18 months, and commercial drivers ticketed in their commercial vehicles are not eligible.
Pleading guilty and paying the fine will result in one point on your driving record. If you receive another ticket within those 18 months, both points will be recorded on your driving record. After four points, you are considered a prima facie "negligent operator."
In most cases, it is better to plead not guilty and fight the ticket in court with the help of a traffic attorney who can negotiate a plea bargain or potentially get the ticket dismissed. In any case, always consult a traffic attorney before pleading guilty and accepting TVS. 
There are many conditions to TVS that only a qualified traffic attorney can advise you about. For instance, you must finish the DMV-approved course before the court-ordered completion date, or you'll waste your time and money. Moreover, your insurance company will see the speeding ticket conviction, take your "good driver's discount," and raise your rates. Likewise, attending TVS offers no financial benefit if you have multiple tickets pending. 
#2. Plead not guilty. 
There are two approaches to disputing a speeding ticket: 
1. Represent yourself, which is not recommended due to the complexity of traffic laws and court proceedings.  
2. Hire a traffic attorney who offers a flat fee. 
3. Plead Nolo Contendre. 
Nolo Contendre is Latin for "no contest," meaning that you do not dispute the charge but do not admit guilt either. This plea can be used in court to negotiate a plea bargain or to avoid admitting fault when there is a pending civil suit. But the court will find you guilty of whatever charge you pled to. 
A Speeding Ticket Conviction or Paid Fine Is Only About 1/4 of the Total Expense
The DMV assesses negligent operator treatment system (NOTS) points when you are convicted of a traffic violation. Depending on the severity of the violation, you can receive one NOTS point for a minor infraction or at-fault accident, and two NOTS points for a major infraction (speeding 100+ mph), a misdemeanor or a felony conviction. These points will stay on your driving record for up to three years and can cause your insurance premium to increase by 33% or more at renewal (for two point convictions, double or triple is common).
Using a traffic attorney can be less expensive in the long run as they may be able to negotiate a reduced no-point conviction or dismissal, saving you from costly insurance premiums. Remember that the fine for a minor infraction is typically $238, but the increased premium for a speeding ticket conviction could raise your premium by $690 per year for three years.
That means your total increased expense for a conviction or paid speeding ticket is about $2,300. Surely, you can hire a traffic attorney for much less.  
Therefore, when you receive a speeding ticket in Needles, CA, contact a traffic attorney who offers a free initial consultation to understand your options and the potential outcomes for your case.
Consult with Bigger & Harman When You Have a Traffic Ticket & Discover How Convenient It Can Be
Call Bigger & Harman in Bakersfield at (661) 349-9300, use their straightforward contact form or email attorney@biggerharmanlaw.com.
We offer a free initial consultation and use a flat fee to resolve your speeding ticket, regardless of how many times we must attend traffic court. 
Se habla Español (661) 349-9755.
References:
The CA Driver Handbook English y Español.
The CA Courts Self-Help Guide.
The Bankrate.com article, Average cost of car insurance in CA for 2023.