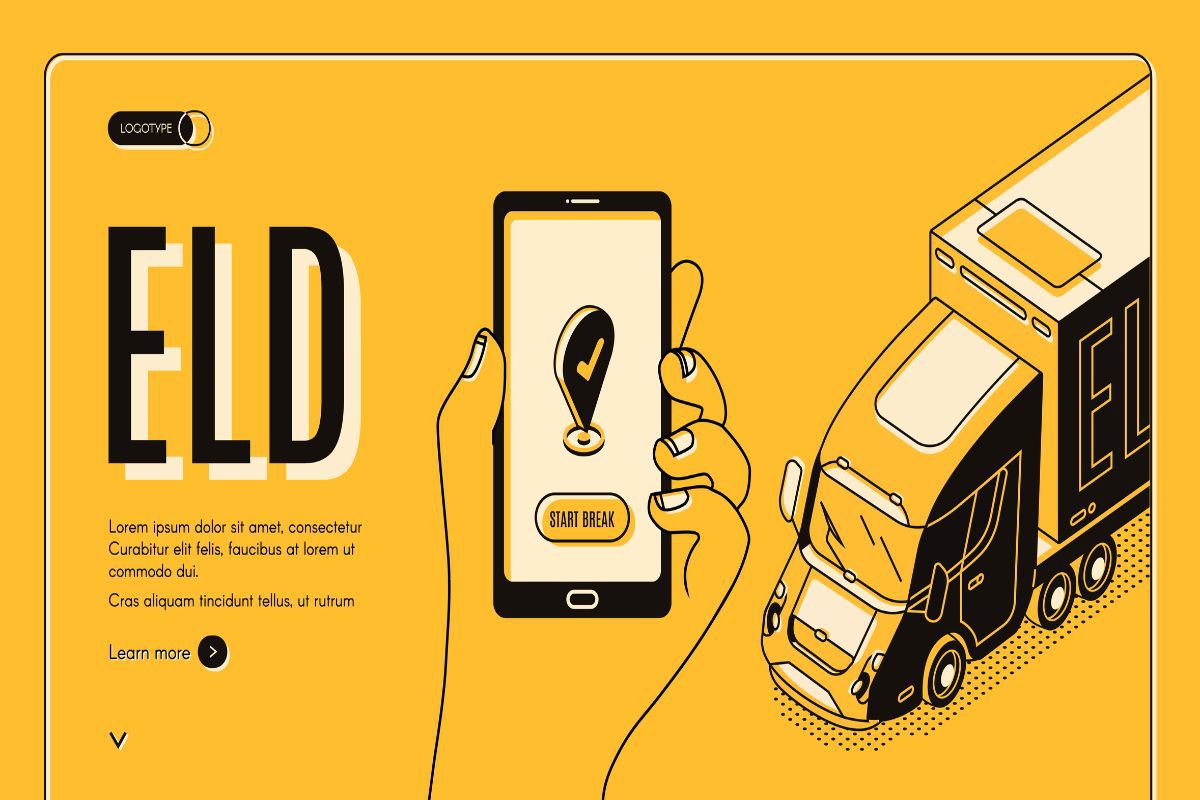 Using an electronic logging device (ELD) that is not a DOT FMCSA registered ELD could lead to logbook violations for your commercial drivers at weigh stations across the USA. 
Using Registered ELDs in Fleet Vehicles Is Mandatory to Avoid Logbook Violations
The Federal Motor Carrier Safety Administration (FMCSA) requires commercial fleet vehicles to use ELDs to track commercial drivers' hours of service (HOS). These devices are designed to ensure drivers are not exceeding the HOS regulations set by the FMCSA and to promote safer highways.
However, not all fleet vehicles are equipped with DOT FMCSA registered ELDs, which can lead to logbook violations and substantial penalties for the company and the driver. Likewise, some fleets are using ELDs that have been removed from the FMCSA registered ELD list. Logbook violations occur when a driver fails to accurately record their HOS, including the time they spend driving, on duty, and off duty.
Fleets are also subject to costly fines, out-of-service (OOS) orders, and other interventions when FMCSA requirements are unmet or intentionally ignored to save money.
Avoiding the Consequences of Logbook Violations with Registered ELDs in Fleet Vehicles
If a commercial driver is found to be using an unregistered ELD or failing to record their HOS in their logbook accurately, they might face substantial penalties. The FMCSA can impose fines of up to $11,000 per violation, and the driver might also face disciplinary action from their employer. In addition, the company operating a fleet vehicle not in compliance can be fined for failing to ensure their drivers are following the regulations. 
Commercial drivers who tamper with ELDs to circumvent HOS standards face severe penalties from the DOT FMCSA. 
The consequences of logbook violations can be severe and include increased insurance premiums, reduced productivity, and damage to the company's reputation. In some cases, the company might even face legal action from the FMCSA or other parties affected by the violation.
To avoid logbook violations and the associated penalties, fleet operators should ensure all vehicles are equipped with DOT FMCSA registered ELDs. These devices are easy to install and use and help ensure drivers accurately record their HOS, take mandatory breaks, and legally use sleeper berths. In addition, fleet operators should regularly review the HOS records of their drivers to ensure they comply with the regulations.  
The FMCSA Removed the ELD ONE Logging Device from Its Registered ELD List
According to the FMCSA, the ELD ONE has not met the minimum standards outlined in CFR 49 part 395 and has been removed from the registered list of approved devices as of 31 JAN 23.
Fleets and independent operators can replace the ELD before 1 APR 23 or use paper logs until a compliant replacement can be installed. However, paper logs are not an open-ended waiver.
Before you buy a replacement, make sure it is a registered ELD, or electronic logging device by submitting a quick six-step verification to J.J. Keller & Associates, Inc.  
"J. J. Keller is the trusted source for DOT / Transportation, OSHA / Workplace Safety, Human Resources, Construction Safety and Hazmat / Hazardous Materials regulation compliance products and services."
Vehicles not in compliance could be placed OOS as of 1 APR 2023 if they are still using the ELD ONE or another ELD not on the FMCSA Registered ELD list. Until 1 APR, the Commercial Vehicle Safety Alliance (CVSA) will consider vehicles in compliance with 49 CFR part 395.
Protect You & Your Fleet's Reputation with Registered ELDs 
In conclusion, logbook violations for not using DOT FMCSA registered ELDs in fleet vehicles can result in substantial penalties for the company and the driver. To avoid these penalties and promote safer highways, fleet operators should ensure all vehicles are equipped with DOT FMCSA registered ELDs and regularly monitor their drivers' HOS records. By doing so, they can help ensure their drivers comply with the regulations and avoid the negative consequences of logbook violations.
When drivers are cited for HOS violations, consult a CA traffic attorney for legal advice immediately.
In LA County, CA, When You Are Cited for Using an Unregistered ELD, Consult Bigger & Harman
Consult the Bigger & Harman traffic ticket defense team at (661) 349-9300, use their contact form, oremail attorney@biggerharmanlaw.com for a free initial consultation.
We offer commercial drivers a free, convenient online consultation or by phone to discuss their options when they have been cited for traffic tickets that must be resolved in an LA County Courtroom.  
Se habla Español (661) 349-9755.
References:
The DMV Portal CA Commercial Driver Handbook.
The DOT FMCSA Press Release, FMCSA has Removed TMS ONE's ELD ONE Device from List of Registered ELDs dated 31 January 2023.
The CVSA OOS Order Full Compliance Rule of 2018.
The J.J. Keller Six-Step Verification Method for ELD Compliance.