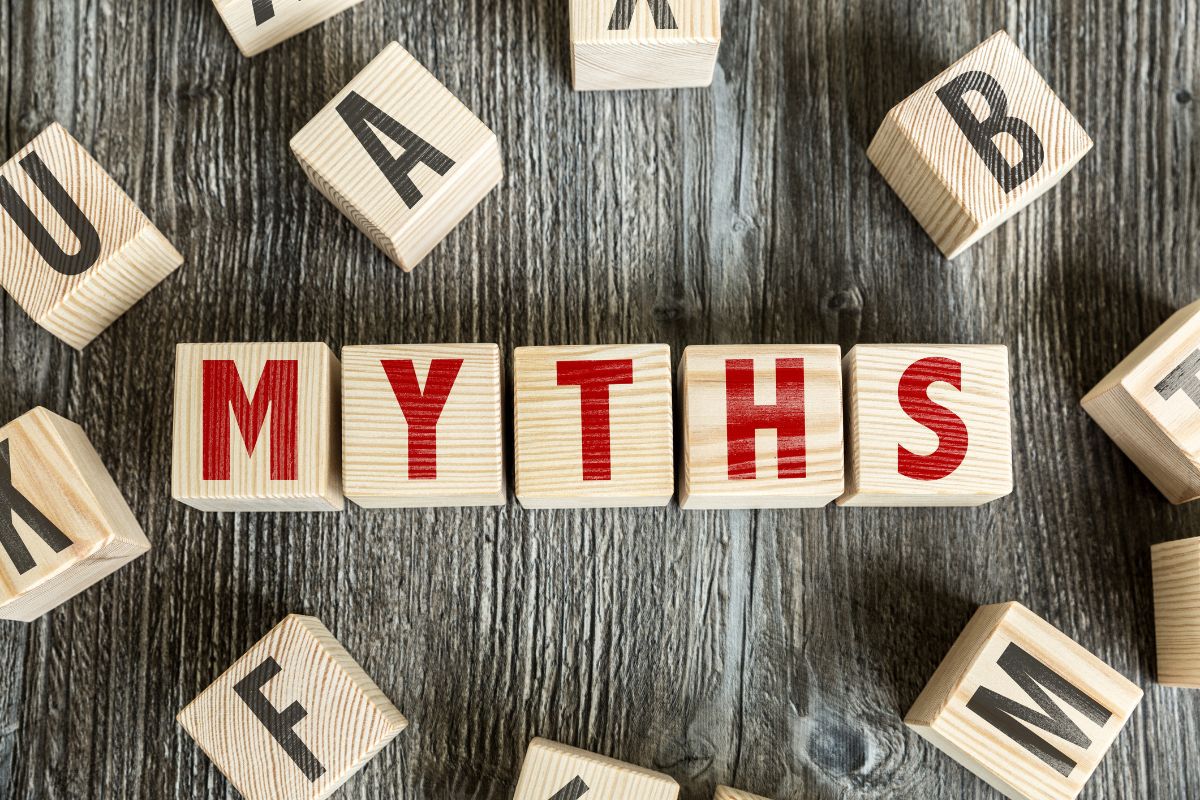 Many commercial drivers are inundated with old myths and misconceptions about commercial vehicle speeding tickets when they receive one. 
These misconceptions can be costly for those who listen to truck stop gossip, rather than consulting a CA traffic attorney. This can be especially dangerous for the career of a novice driver. Maintaining a clean driving record is crucial for all commercial drivers, but even more so when you're just getting started.
Rookie drivers are going to have enough difficulty convincing fleet managers to give them a decent per mile rate with a clean driving record, but when you get a moving violation within the first few years of driving, it can be disastrous if not handled correctly.   
Myth or Misconception #1: You Can Use a Defensive Driving Course to Forgive Your Commercial Vehicle Speeding Ticket  
This is a myth. California does not allow you to plead guilty to a traffic ticket and take the traffic violator's school (TVS) to keep your speeding ticket confidential from your employer. That would be a direct violation of the DOT FMCSA standard of notifying your employer within 30 days of a moving violation conviction. 
You must even notify your employer of some traffic ticket convictions in your POV. That's why it's crucial to consult a traffic attorney before your pay the fine or challenge a commercial vehicle violation in court. 
Myth or Misconception #2: The Fine & Penalties Are the Same as in Your POV
Although some fines for traffic ticket convictions for commercial drivers are the same as in their POV, many are not. Likewise, many carry an additional civil penalty from the DOT FMCSA.
For instance, the second conviction of a cell phone violation in CA is about $260. However, the DMV will assess 1.5 negligent operator treatment system (NOTS) points for a commercial driver, when the private vehicle will be assessed only one. Plus, the DMV will send the notification to the DOT FMCSA. While the feds rarely enforce the fine, they could legally levy a $2,750 fine and a driver's disqualification of 60 days.   
Always consult a CA traffic attorney before assuming anything. 
Myth or Misconception #3: If You Get a Commercial Vehicle Speeding Ticket in Another State, You Don't Have to Tell Your Employer
According to DOT FMCSA regulation, you must notify your employer within 30 days of any moving violation conviction in your CMV or privately owned vehicle (POV).
The Driver's License Compact (DLC) is a national program that mandates its member states notify the home state of any moving violation or failure to appear or pay (FTA/FTP).
The DOT FMCSA mandates commercial drivers to notify their employer within 30 days of a moving violation conviction. Plus, the Employer Pull Notice (EPN) Program will notify your employer anyway, so it's difficult to keep a conviction secret. Employers of commercial drivers are required to register new drivers in the program.
The CA DMV will send a report to the employer if any of the following occur:
The annual anniversary of registration.
Moving violation convictions.
FTA/FTP.
Suspensions.
Accidents.
Any action against their motor vehicle driving record (MVR).
 Therefore, it is wise for all commercial driver's license (CDL) holders to consult with a traffic attorney after receipt of a traffic ticket, regardless of the state where they received it.
Myth or Misconception #4: When the LEO Makes a Mistake on Your Commercial Vehicle Speeding Ticket, It Will Be Dismissed 
Many novice commercial drivers listen to truck stop talk and erroneously believe their speeding ticket will be dismissed because the law enforcement officer (LEO) wrote the wrong CA Vehicle Code (CVC) Section on their commercial vehicle speeding ticket, so they don't consult with a lawyer before going to court.
This can be a tragic mistake for a commercial driver just beginning their career. You should always consult a traffic attorney before deciding to challenge a speeding ticket in court.
Myth or Misconception #5: If the LEO Does Not Show Up for Court, the Speeding Ticket Will Be Dismissed
Once again, this is only partially correct. The LEO is not required to show up for an arraignment, so if you think you can plead not guilty at the arraignment and get your ticket dismissed because the LEO is not present, the judge will probably disappoint you by setting the trial date for a future date. 
At trial, if the LEO who issued the speeding ticket does not show up, you or your attorney must ask for a dismissal based on your constitutional right to face your accuser. There are some legal situations where the judge may consider continuing the trial until the officer can be there, but an experienced attorney can usually successfully argue that no legal cause exists for a continuance and get the case dismissed. 
When You Need Resolution for a Traffic Ticket in Victorville Traffic Court in San Bernardino County, CA, Consult Bigger & Harman 
While Barstow Traffic Court is closed, most commercial vehicle speeding tickets on I-15 will be resolved in Victorville Traffic Court in Sa Bernardino County, CA.  
We understand the challenges commercial drivers face when contesting a traffic ticket. Therefore, we offer a free initial consultation with no obligation. 
Call us at (661) 349-9300. Likewise, you can use the convenient contact form or email attorney@biggerharmanlaw.com them. 
Se habla Español (661) 349-9755.
References:
The DMV Portal CA Commercial Driver Handbook.
CVC 12810, Issuance and Renewal of Licenses.
The DOT FMCSA CFR Part 383.31, Notification of Convictions for Driver Violations.
The CA DMV Employer Pull Notice (EPN) Program.
The Driver's License Compact (DLC).