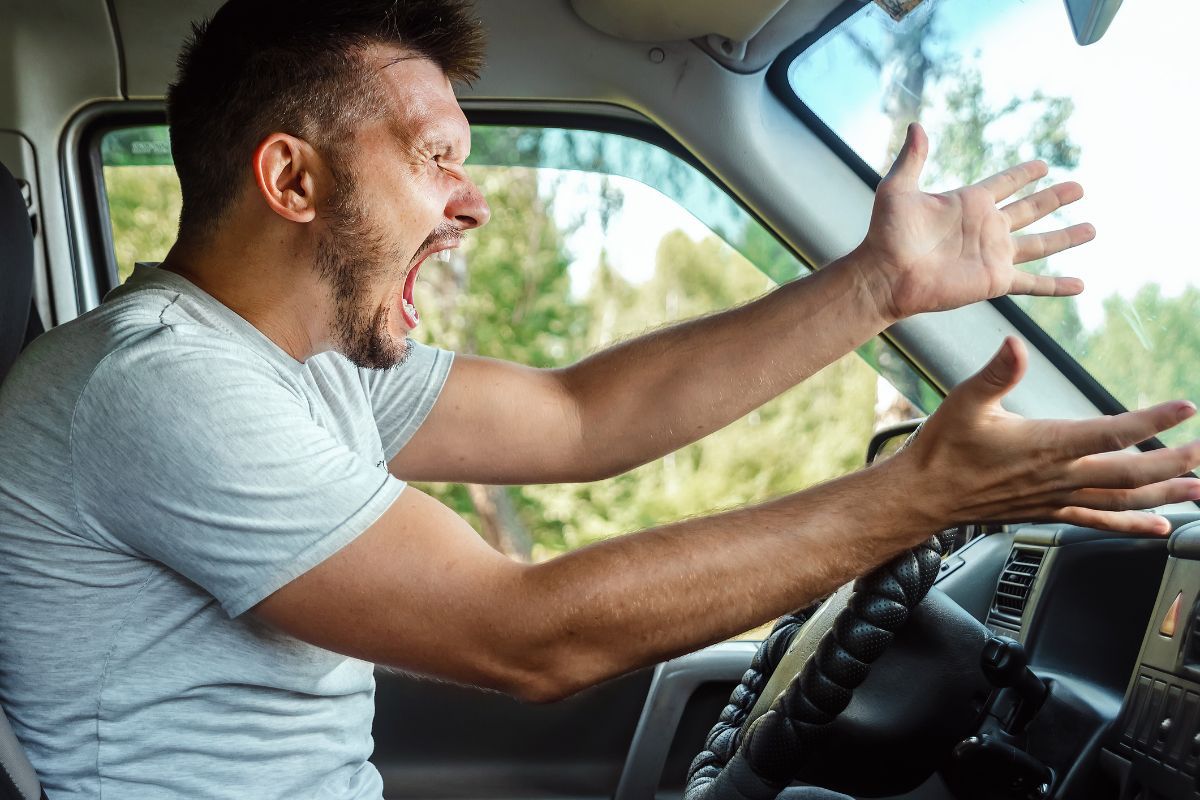 Aggressive drivers behind the wheel of tractor-trailers could be on the rise. But is aggressive driving reckless driving? The National Safety Council shows that the number of large trucks involved in fatal crashes was down in 2020 but up overall since 2011.
Many believe truckers are aggressive drivers. Much of that comes from smaller vehicle drivers' innate fear of the larger vehicle and the fact that they are under pressure to meet tight deadlines. Although truckers are typically under pressure to meet deadlines, most will not risk speeding or reckless driving to get there sooner.
"Figures don't lie, but liars figure."—Mark Twain.
You can make statistics support your viewpoint no matter your point of view. However, a trucker could be totally in the right and still get ticketed by an overly biased law enforcement officer (LEO) or one that didn't have an unobstructed vision of what took place.
They could interpret an aggressive maneuver by a large truck as reckless driving. They might even ticket a trucker, even though the driver's quick thinking may have prevented an accident. 
Luckily, the LEO does not have the final say on what reckless driving is. The commercial driver's license (CDL) holder must consult with a Kern County attorney before making a statement to the LEO or an officer of the court.
CA Vehicle Code (CVC) Section 23103 (a), Driving Offenses, warns, "A person who drives a vehicle upon a highway in willful or wanton disregard for the safety of persons or property is guilty of reckless driving.
Despite what the LEO saw as reckless driving, was the trucker's actions a "willful or wanton disregard for the safety of persons"? That's what a Kern County Superior Court judge or jury must decide.
Unlike many other traffic infractions, reckless driving is a misdemeanor crime, and a misdemeanor is usually punishable by county jail time or probation but could include a fine and confinement.   
Cornell Law School Legal Information Institute (LII) defines a misdemeanor violation:
"A misdemeanor is a type of offense punishable under criminal law. A misdemeanor is typically a crime punishable by less than 12 months in jail."
Plus, many LEOs see some speeding as reckless driving. However, unless there is another factor, speed, by itself, is not reckless driving.
Likewise, a LEO could charge a trucker with reckless driving in addition to the charge of making an unsafe lane change. It could very well depend on the LEO's position, whether it was an unsafe lane change or an evasive maneuver. You won't gain any ground by getting into a heated discussion on the side of the freeway. 
Your best course of action is to make no statement, invoke your "right to remain silent," sign the ticket and consult Bigger & Harman, APC. Make a positive first impression. Take the "high ground."   
Ask Bigger & Harman, APC, about Your Reckless Driving Charge in Kern County 
When charged with reckless driving in Kern County, CA, consult with the professionals at Bigger & Harman, APC. Call (661) 349-9300, use our contact form, or email attorney@biggerharmanlaw.com. 
We are proud of our success rate defending CDL holders charged with various traffic violations, including misdemeanor charges that require an appearance in Kern County Superior Court. You need a knowledgeable traffic attorney with trial experience.
References:
The DMV Portal CA Commercial Driver Handbook Copyright 2022.
CVC Section 23103 (a), Driving Offenses.
The National Safety Council article, Large Truck Injury Facts.
The Cornell Law School LII Wex Definition, Misdemeanor.