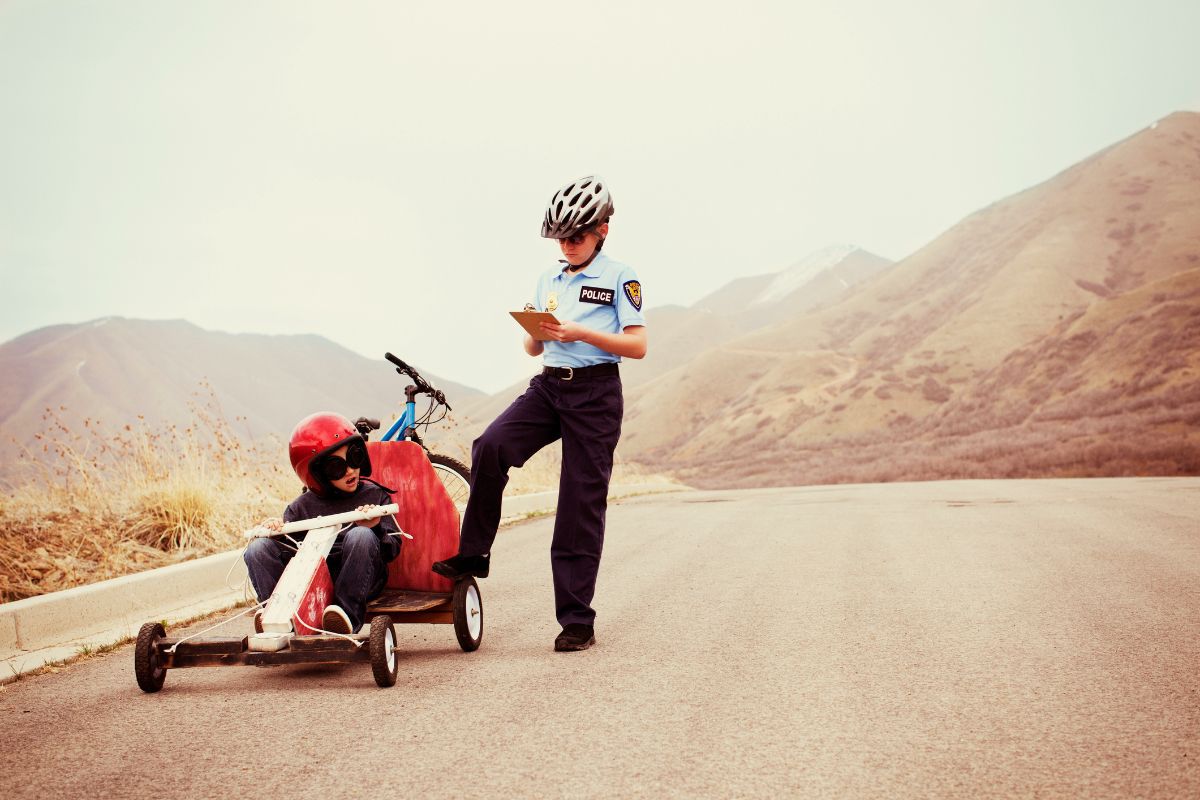 Resolving a traffic ticket as a teenager is slightly different from an adult; juvenile traffic tickets require a mandatory court appearance and are not payable online. The juvenile and their legal guardian must appear unless a traffic attorney is hired.
Juvenile traffic court is similar to traffic court in that many of the same judges preside, and the courts in cities like Bakersfield, CA, have many cases because sessions are not conducted every day. Your time is limited, and it is advisable to have experienced and knowledgeable legal counsel for the best results.
The Cost of Auto Insurance After a Juvenile Traffic Ticket
As you are likely aware, auto insurance rates for teenagers can be very expensive, and until you reach the age of adulthood, 18, you must be on your parent, guardian, or partner's insurance policy.
A teen's presence on a parent's policy usually raises their rate by about $3,000 annually. However, the price will decrease every year after you turn twenty, as long as you have a clean motor vehicle driving record with no citations or collisions.
According to Bankrate, auto insurance for 16-18-year-olds is between $4,500 and $5,000 annually. One minor infraction can raise the rate between $2,500 and $3,000 per year. Moreover, it will stay that high for up to three years.
Sure, there are methods to make your auto insurance cheaper before a citation, such as staying on your parent's policy as long as you are a student, bundling it with other insurance, and/or taking a defensive driving course.
Even if you do not plan to contest the ticket, you should consult with a traffic attorney, as some tickets are easier to dispute, especially when there are technicalities or the LEO's view of your right turn on red, for example, might have been obscured.
Also, a traffic attorney might be able to convince a traffic court judge to allow Traffic Violator's School to keep your traffic ticket conviction confidential and out of the eyes of the insurance company and college recruiters. Otherwise, a conviction might be a public record.
Correctable Juvenile Traffic Tickets
Correctable or "Fixit" tickets, such as loud exhaust, no insurance in possession (by the way, you can keep your insurance on your phone, and the LEO is required to accept that), too dark tint, etc., do not require a court appearance.
You must correct the deficiency and present the receipt for repair or insurance issued before the citation date to the police department. The LEO will sign off on the ticket, and you will take it to the Bakersfield clerk to pay the mandatory $25.00 correction fee.
DO NOT stop an officer on the street to validate your ticket.
Always Consult an Experienced & Knowledgeable Traffic Attorney
Although a traffic attorney is optional, it is always wise to be represented by legal counsel when appearing in court to ensure your rights and privileges are protected. However, you do not "have the right to an attorney," and the State will not pay for one if it is a traffic infraction.
Infractions are minor traffic violations, such as running a red light, a stop sign, speeding, an illegal U-turn, etc. In the case of an infraction, the law enforcement officer (LEO) will circle the "I" on the ticket.
When you are charged with a misdemeanor, the "M" will be circled, the state will pay for a public defender, and you can request a trial by jury. However, for quality results, consult with Bigger & Harman before you decide.
For more information on this subject, consider our blog: Which Traffic Tickets in CA Have Mandatory Court Appearances.
Contact Bigger & Harman, APC, about You or Your Teen's Juvenile Traffic Ticket
Use the handy contact form for a free consultation with no-obligation, or call Bigger & Harman, APC, at (661) 349-9300 or email attorney@biggerharmanlaw.com.
We practice only CA traffic law, primarily in the Central Valley area. We use a flat fee to resolve your ticket regardless of how many times we must appear in court. Give us a call.
Se habla Español (661) 349-9755.
References:
The 2021 CA Driver Handbook Englishy Español
The Bankrate article, Average cost of car insurance in California for 2022.