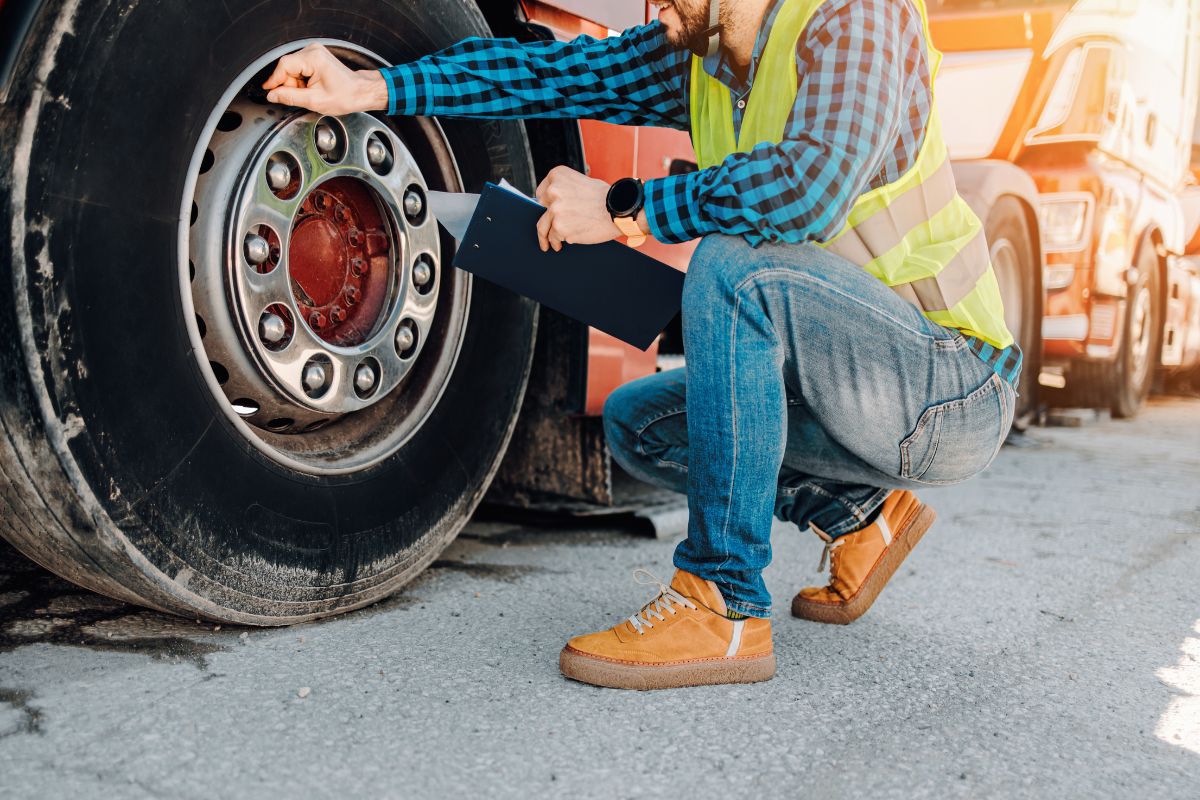 The Commercial Vehicle Safety Alliance (CVSA) has announced its schedule of roadside inspections for 2023. Although these inspections could occur anywhere, activity at the Truckee Weight Station is expected to rise during these periods.
The CHP is the inspection authority for roadside inspections at the weigh station on the Donner Pass near Truckee, CA. Although trained by the CVSA, the CHP is in charge.
NOTE: Be sure to pack those tire chains.
Therefore, if you pass the weigh station without stopping when it is open, the CHP will pursue you and bring you back for inspection. You can bet they will not be happy about having to chase you down, so the inspection will probably not go well, especially if you don't cooperate with the inspectors.
Which Services Should Be Completed to Increase Safety & Help Avoid Violations at Roadside Inspections
Although the following are recommendations to avoid violations during a roadside inspection, you should consult the vehicle's user manual for service intervals depending on the system used, either miles driven or hours of use.    
The Driver's Daily Vehicle Inspection Report (DVIR)
The DOT FMCSA requires the driver to complete a DVIR and maintain the form along with the electronic logging device (ELD) throughout the trip. When the driver notes shortcomings, the mechanic must correct the deficiency or sign off that repair or replacement wasn't necessary. The driver must also complete an inspection of the vehicle after an extended off-duty and update the DVIR.
Oil Changes & Tune-Ups
Although oil changes and tune-ups are not checked at roadside inspections, they are critical to increased mileage and better lubrication to increase fuel efficiency. Oil and filter changes should be done every 5,000 to 10,000 miles. Tune-ups are recommended every 100,000 miles or as the owner's manual prescribes.
Tire Rotations & Replacements 
Although it's best to refer to the owner's manual, tire rotations should be done every 7,500-10,000 miles. It could simplify things if you rotate the tires with oil and filter changes.
Pressure should be check on each tire daily. Although it's painful and time-consuming to crawl up under the truck to get an accurate reading, it could increase fuel efficiency, and you could notice burrs, blisters, or thin tread.
Some newer tires can exceed 150,000 miles before replacement, but many experts agree that tires should be replaced between three and six years. However, many semi-trucks reach 100,000 to 150,000 miles in just one year. 
There are Apps to track vehicle mileage and tire tread depth wear by using a combination of miles driven and a 1/32"tread depth lost formula. However, the only accurate measure is eyes-on. Tire must be replaced before the tread depth reaches a minimum 2/32" depth. 
Brakes & Air Compressor Services
The driver must check the adjustment of the vehicle's brakes before each trip and release the air after each trip or extended break.
A thorough brake inspection should be completed after 30,000 miles driven.
NOTE: Now is an excellent time for fleets and owner-operators to plan for the CVSA International Roadcheck, scheduled for 16-18 May 2023.
"Operation Safe Driver Week" is scheduled for 9-15 July 2023. "Law enforcement personnel will be on the lookout for commercial motor vehicle drivers and passenger vehicle drivers engaging in risky driving."
The Brake Safety Week is planned for 20-26 August 2023. Remember, the CVSA conduct a one-day unannounced "brake safety enforcement." The last unannounced brake safety day was on 27 April 2022.   
FYI, the CVSA Human Trafficking Awareness Initiative is scheduled for 9-15 January 2023. Maximum participation from big rig drivers is requested and appreciated.
You should consult a CA traffic attorney when you receive an unwarranted citation for vehicle maintenance at a roadside inspection. Remember, never move your vehicle when under an Out-of-Service Order. 
Contact Bigger & Harman, APC, When You Have a Citation from a Roadside Inspection
Call Bigger & Harman at (661) 349-9300 if you have a significant violation from a roadside inspection at the Truckee Weigh Station in Truckee, CA, on I-80 in Nevada County. 
We offer a free consultation about any CMV traffic ticket. Use the online contact form or send us an email attorney@biggerharmanlaw.com. 
Se habla Español (661) 349-9755.
References:
The DMV Portal CA Commercial Driver Handbook Copyright 2022.
The FMCSA Roadside Inspection Fact Sheet.
The FMCSA CFR 49 Part 396, Inspection, Repair, and Maintenance for Motor Carriers of Passengers