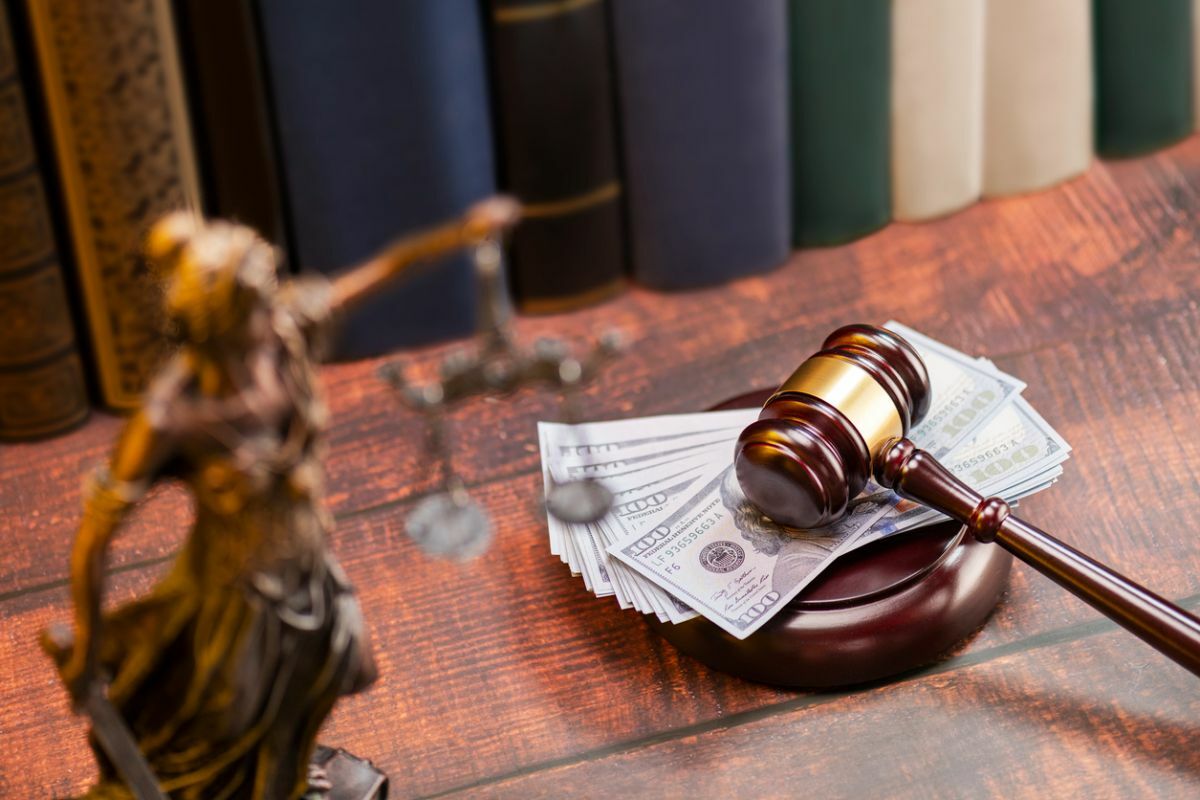 Receiving a traffic ticket can be a stressful experience for any driver in San Luis Obispo (SLO) County. While it might seem like paying for the ticket is the easiest route.
However, this can lead to a series of negative financial implications. We've encountered countless clients who regret not challenging a traffic ticket when they had the chance. Hiring a CA traffic attorney for your traffic ticket can be a smart financial move in the long run.
We've Got You Covered in Disputing a Traffic Ticket
The legal intricacies of challenging a traffic ticket can be daunting for most drivers. This is where our knowledge and experience become apparent. When you choose Bigger & Harman, we ensure you are not going into the battle alone. We can help you resolve most traffic tickets, such as: 
Illegal U-turns
Going the wrong way on a one way street.
Commercial drivers with moving violations must consult with and hire a traffic attorney to dispute all moving violations. A conviction could end in termination and a scar on their career. 
A Day in Traffic Court Can Be Very Inconvenient
Let's face it: most of us lead busy lives. A disputed citation in traffic court could mean a day or two away from work, school, and other responsibilities.
This doesn't just equate to time lost but also potential income or educational opportunities missed. Moreover, the legal landscape of traffic violations has many complexities that can be frightening for the average driver.
What if you represent yourself and, despite many hours of practice, you get stage fright or can't remember what you wanted to say? Remember, you only have a few minutes before the judge will admonish you for wasting the court's time and find you guilty.
By hiring an experienced and knowledgeable traffic attorney, drivers in Paso Robles, CA, can go about their daily routines uninterrupted. We handle your traffic ticket professionally, using an affordable flat rate that remains unchanged regardless of the times we might need to appear in court for resolution.
Beyond the convenience, our expertise offers substantial financial advantages. Often, we can negotiate a no-point conviction, which is much like a parking ticket. This keeps points off your driving record and ensures that your auto insurance premium remains unchanged.
Auto insurance rates in CA are already some of the highest in the US. The average California driver pays $2,290 annually in 2023 for auto insurance. A conviction from a traffic ticket can wreak havoc on your family's budget—even a minor infraction could add up to 32% to your already expensive policy premium.
Typically, your auto insurance provider will discover the conviction or paid fine at renewal and take away your 20% "good driver's discount." Then, regardless of your spotless record for so many years, they will add the inherent risks that go with the conviction. Usually around 10-12% for a minor infraction.
Think about it. That 32% increase amounts to $732.80 per year for three years, plus the $238 fine. That could mean paying nearly $2,500 for a minor infraction.
Furthermore, a conviction on their record during the recruitment process can hinder students aiming for prestigious colleges and universities. Sidestepping a conviction by disputing a ticket in traffic court could mean the difference between UCLA or Stanford and community college.
Protecting Your Financial Future and Reputation
Every traffic ticket that goes unchallenged is a missed opportunity to protect one's financial health and reputation. Especially in SLO County, where the cost of living can be high, every financial decision plays a crucial role in the long-term stability of the family budget.
Consult with Bigger & Harman about Your Traffic Tickets in Paso Robles or SLO County Traffic Court  
While the initial cost of hiring an attorney might seem like an additional expense, the long-term savings, both in terms of money and peace of mind, far outweigh that expense. We can help you ensure that a traffic ticket doesn't affect your budget negatively for three years. 
Although there are no guarantees, we can help you resolve your traffic ticket and keep your insurance premium as is. 
When you need assistance with a traffic ticket in SLO County Courthouse or Paso Robles Courthouse, contact Bigger & Harman, APC, at (661) 349-9300. Se habla Español (661) 349-9755.
Alternatively, use our clear-cut contact form or email attorney@biggerharmanlaw.com. Send a copy/picture of your citation and a summary of the stop.
References:
The CA Driver Handbook English y Español.
The Bankrate.com article, Average cost of car insurance in CA for 2023.