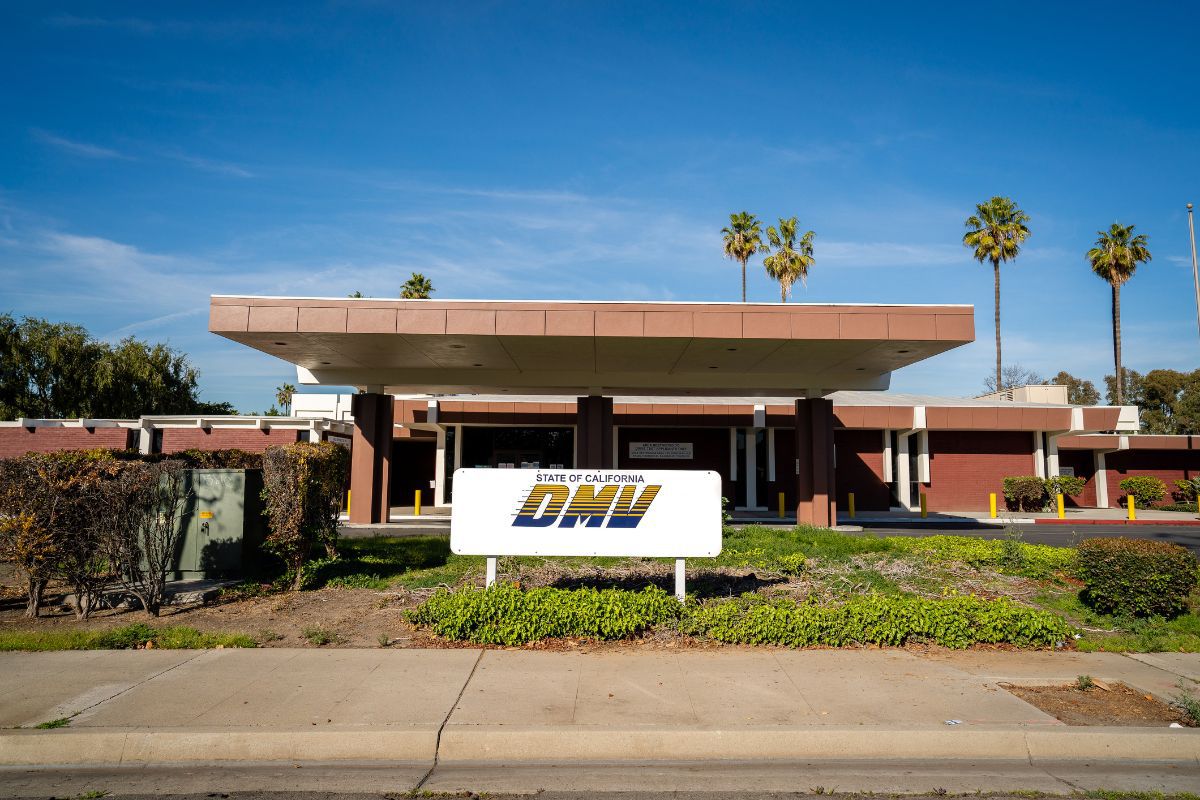 There are many benefits to a trucker's DMV NOTS Hearing. In many cases, a traffic attorney could keep a trucker or charter bus driver in the driver's seat and sustain their career during one of these hearings. 
Many collisions that previously ruled the trucker's responsibility, regardless of facts, are being changed to reflect the actual fault. Plus, more leeway is being given to commercial drivers due to miles driven, a "stay" of the suspension could be granted so that the driver can still drive, and traffic attorneys can get some points removed.
The DMV is responsible for assessing negligent operator treatment system (NOTS) points based on a metrics in CA Vehicle Code (CVC) Section 12810.5, Issuance and Renewal of Licenses, in which the Governor appointed the DMV as the authority to assess, administer, and record NOTS points due to paid fines and convictions dues to traffic collisions, infractions, misdemeanors, and felonies. 
Any commercial driver found to be more than zero percent responsible for an accident is assessed 1.5 NOTS points by the DMV. 
Once a CA driver reaches four NOTS points within a year, six within two, or eight NOTS points within three years, they are presumed to be a "prima facie" negligent operator. For a regular driver, it could mean a suspended license; for a commercial driver, it could be career-ending.
What Is a Prima Facie Negligent Operator? 
According to the Cornell Law School Legal Information Institute (LII), prima facie is:
"A prima facie case is the establishment of a legally required rebuttable presumption. A prima facie case is a cause of action or defense that is sufficiently established by a party's evidence to justify a verdict in his or her favor, provided such evidence is not rebutted by the other party."
Therefore, when a commercial driver reaches the level of a prima facie negligent operator, they must request a DMV NOTS hearing within ten days. However, suppose most of the NOTS points were derived from incidents or traffic tickets in their privately-owned vehicle (POV). In that case, they can request a review by the DMV NOTS hearing to determine if they are eligible for additional leeway based on "the amount of use or mileage traveled in the operation of a motor vehicle."  
If most of the points were in a POV, they must get some of those points taken out of their motor vehicle record (MVR) at the DMV NOTS hearing rather than getting more leeway. 
Think about it. This is what a traffic ticket defender does on a near-daily basis. They sit in traffic courts across CA and listen to rulings much like those you might need to be removed from your CA MVR. 
What Are the Benefits of a DMV NOTS Hearing?
Benefit #1—At fault accidents can be overturned. 
Even though California is an at-fault state, many investigators have found truckers at least partially at-fault in nearly every accident due primarily to the DOT FMCSA's and many court's attitudes that professional drivers should be more aware of their surroundings be able to prevent collisions.
That is rarely the case. Many four-wheel drivers do not understand what it takes to stop nearly 80,000 pounds of steel when cut off. Out there on America's highways, commercial drivers in big rigs are forced to make split-second decisions due to their four-wheel peers pulling in front of them after passing because another vehicle flashes their light at them trying to pass. 
A knowledgeable and experienced traffic attorney can look over the collision report, get a private investigator to re-evaluate it if necessary, and get the NOTS points removed. A traffic attorney knows which statements an investigator may have used that do not prove responsibility, such as statements about the driver's past driving behavior or record.
The investigator must use facts, not assumptions, such as:
The road surface.
Speed limits and the driver's speed.
Traffic conditions.
Distractions, such as cell phone use, eating or drinking, etc. 
Traffic lights and control devices.
The vehicle's mechanical condition, tire tread, brakes, lights, etc.
The driver's overall health and condition, fatigue, sobriety, etc.
Impact point. Most rear-end collisions are automatically the fault of the trailing vehicle, but there could be mitigating circumstances. 
A knowledgeable and experienced traffic attorney could advise the DMV board of prejudicial or biased statements made by the investigating officer, which must be considered. 
Benefit #2—Additional Leeway for NOTS points before a suspension.  
When a commercial driver, truck, bus, Lyft, or Uber driver has reached the threshold for NOTS points during a given period, the DMV will mail a notice of suspension/probation order. 
When the driver requests a DMV NOTS hearing and one cannot be convened before the order of suspension, the DMV must issue a "stay" so that the commercial driver can continue to earn a living driving until a board can be assembled.
Benefit #3—Get NOTS points from paid fines or convictions removed from the CA MVR.
Changes to the CA traffic codes frequently happen when the State Assembly and Governor decide a condition or law is unfair or detrimental to drivers.
A traffic attorney could get a conviction removed from your MVR if it meets certain conditions or when a municipality used a system to mistreat drivers.  For instance, if a ticket is just paid with no appearance in front of the judge, sometimes an attorney can reopen and fight the case. 
In Fremont, CA, for instance, the city was using a "faster change interval" for the yellow to red lights than the CALTRANS standard in the California Manual on Uniform Traffic Control Device (MUTCD) that resulting in many drivers receiving a camera-enforced red light ticket that cost nearly $500 and the resultant NOTS points.   
The city was ordered to fix the light's timing and return nearly $2 million to those ticketed.  
These are the type of incidents most drivers are unaware of, particularly commercial drivers who spend most of their time on the road.
Who Can Help with a DMV NOTS Hearing in Tulare County?
The Bakersfield traffic ticket team of Bigger & Harman are a knowledgeable and experienced team of defenders who can represent you at a DMV NOTS hearing. Although it is not required to have legal representation, it makes sense to hire a traffic ticket defender to assist with a DMV NOTS hearing due to the benefits listed above.
"As a driver, you must be given the opportunity to produce evidence and testify in detail regarding your driver record. The hearing action must be supported by sufficient evidence."—DMV NOTS hearing portal.
If you represent yourself, you could very well miss something that could overturn the DMV's assumption that you are a negligent operator. Are you willing to risk your career over what could be an affordable flat fee for legal services? 
When You Need Assistance with a DMV NOTS Hearing in Tulare County, CA, Call Bigger & Harman 
When you need assistance at a DMV NOTS hearing in Tulare County or anywhere in California as a commercial driver, call Bigger & Harman (661) 349-9300 for legal advice. 
Se habla Español (661) 349-9755.
Email: attorney@biggerharmanlaw.com. 
References:
The 2019-2021 CA Commercial Driver Handbook.pdf.
The DMV NOTS Portal.
The FMCSA CFR 49 Part 383.51, Driver Disqualifications.
The Justia Legal Definition Dictionary. 
The Cornell Law School LII, WEX definition.
CVC Section 12810.5, Issuance and Renewal of Licenses.