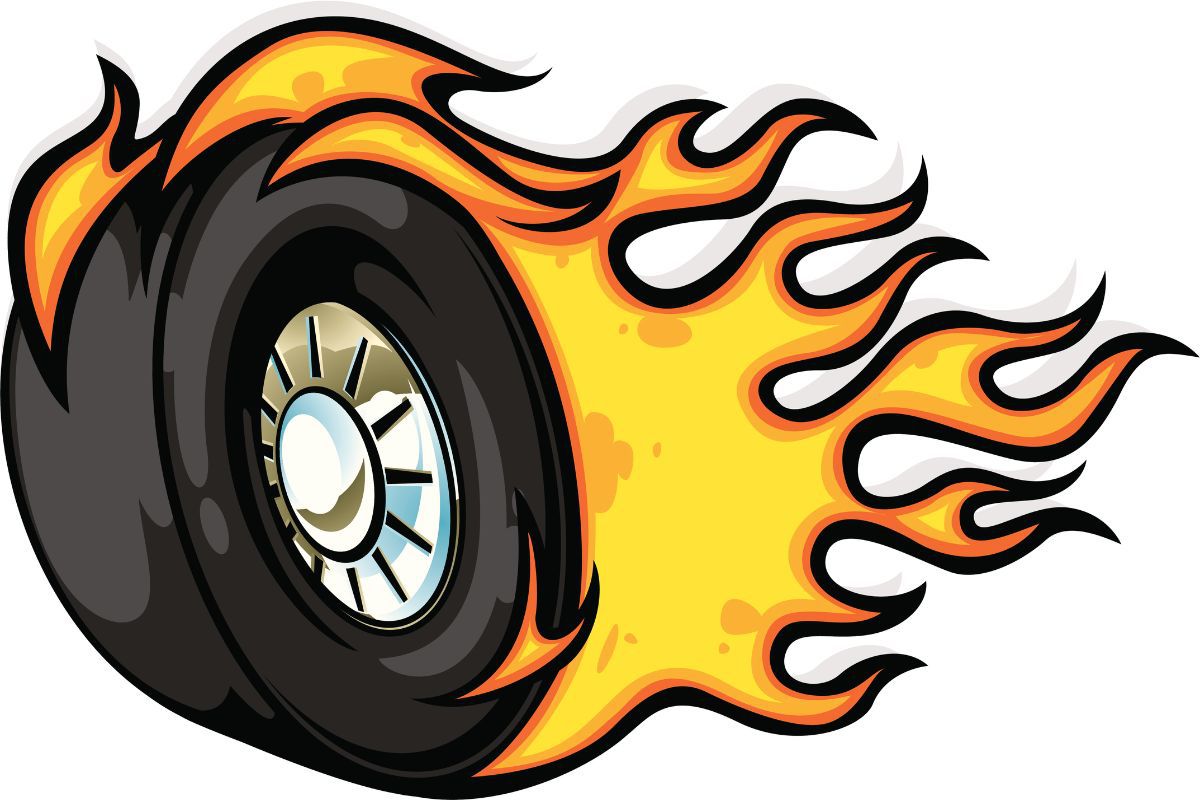 The number of arrests and frequency of "sideshows" in CA since the pandemic has increased dramatically, leading to frequent arrests for reckless driving and exhibitions of speed or aiding and abetting speed contests. These charges are misdemeanor crimes that will scar your record and reputation for life. 
The History of Vehicle Sideshows in CA 
According to the document, ASSEMBLY COMMITTEE ON TRANSPORTATION Laura Friedman, Chair AB 3 (Fong) – As Introduced December 7, 2020, the incidence of sideshows increased significantly in the mall parking lots around Oakland, CA in the 1980s.
At first, these were intended as classic vehicles or car shows. This gave car owners a chance to show off their car's improvements and modifications from stock vehicles. However, it wasn't long before some elements became bored and created a sideshow by doing burnouts or donuts in the mall parking lot. Of course, many criminal elements took advantage of the crowds at these sideshows to sell illegal drugs and guns.
Likewise, these sideshows move out of the mall parking lots and onto the streets and highways across CA. The promoters and their helpers would block off entire streets to conduct speed contests and street races.      
In 2002, the death of U'kendra K. Johnson caused by a driver attempting to flee from police, lead to SB 1489, known as the U'kendra K. Johnson Memorial Act, which made it legal for law enforcement officers (LEO) to impound the vehicles of those accused of reckless driving, speed contests, or an exhibition of speed.   
The year 2020 saw an increase in these events. CA LEOs responded to 25,953 calls that involved exhibitions of speed or speed contests. These calls show an increase of nearly 3,500 over 2019. 
Unfortunately, just as these criminal activities harm innocent bystanders and disrupt lives, so too does the creation of more stringent enforcement measures. Innocent bystanders can get caught up in police dragnets.
However, some were simply driving through with no prior knowledge, and you could be caught and ticketed for reckless driving, a speed contest, or an exhibition of speed simply because their vehicle matches another seen at the event. Then, your vehicle could be impounded until you are found not guilty of aiding and abetting or participating.
Do your teens in Bakersfield know that they could be breaking the law simply by attending a speed contest? Attendance at these events is a misdemeanor crime according to the law.
AB-3 will make it easier for courts to order a driver's license suspension of up to 90 days for reckless driving, speed contests, or exhibitions of speed, whether or not they are associated with a sideshow.
Although AB-3 is already approved, many of its provisions do not take effect until 2025, but the laws and penalties against reckless driving, an exhibition of speed, and speed contests already exist. Some drivers never recover from a vehicle impound or driver's license suspension leading to no work and a downward slide.
If you got caught up in a reckless driving or speed contest and issued a summons, contact the Bakersfield Traffic Ticket Defense Team of Bigger & Harman before you make a statement to law enforcement or an officer of the court. This is a misdemeanor charge that could lead to a penalty of up to 90 days in county jail and/or a base fine of $500, which will be more than $2,000 after the addition of State and County penalties, fees, and surcharges.      
Consult With Bigger & Harman About Your Reckless Driving or Exhibition of Speed Charge 
Call the Bakersfield Traffic Defense Team of Bigger & Harman to discuss your charges at (661) 349-9300. 
We have been defending the rights of Bakersfield drivers for more than a decade. Give us a call, and let's discuss your circumstances and the possibility of challenging your traffic ticket.
Se habla Español (661) 349-9755.
Email: attorney@biggerharmanlaw.com. 
References:
The 2021 CA Driver Handbook English y Español
AB-3, Fong. Exhibition of Speed on a Highway.
The ASSEMBLY COMMITTEE ON TRANSPORTATION Laura Friedman, Chair AB 3 (Fong) – As Introduced December 7, 2020 .pdf.