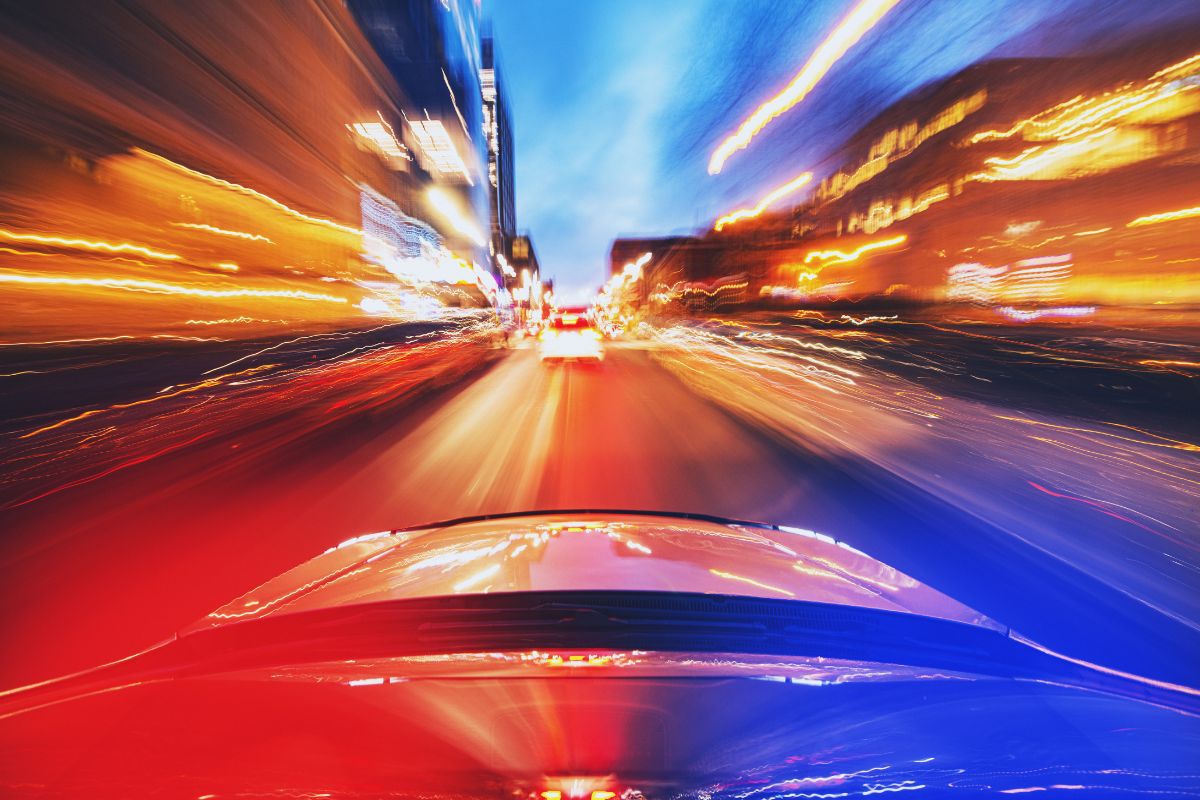 The CA Vehicle Code (CVC) 22350, Speed Laws Is Considered CA's "Basic Speed Law"
CVC Section 22350, Speed Laws, warns drivers, "No person shall drive a vehicle upon a highway at a speed greater than is reasonable or prudent having due regard for weather, visibility, the traffic on, and the surface and width of, the highway, and in no event at a speed which endangers the safety of persons or property."
However, beyond that being a warning, it could be the very thing that a knowledgeable and experienced traffic attorney can use to raise the level of "reasonable doubt" about your guilt.
Regardless of the radar gun, lidar device, pacing results, or estimation of speed determined by the law enforcement officer (LEO), the state must prove that your speed was not "reasonable or prudent" given the conditions. Therefore, did your speed endanger "the safety of persons or property."?
Whether you were guilty or not of the offense that got you the speeding ticket is irrelevant. The first thing you should do is consult a traffic ticket defense attorney to determine if you should fight it or not. Not all speeding tickets are "winnable." You might be able to keep some confidential from your auto insurance company by attending traffic violator's school (TVS); however, not all are eligible.
Using Traffic Violator's School (TVS) to Keep a Speeding Ticket Confidential
Despite what your traffic court reminder states, you might not be able to use TVS to mask your speeding ticket from public view. Commercial vehicle drivers are not eligible when speeding in their commercial 3 axle motor vehicle (CMV), and you must notify your employer within 30-days if you are a commercial driver's license (CDL) holder according to DOT FMCSA regulations.
Likewise, you should never use TVS for a non-moving violation, such as no proof of insurance or loud exhaust. These are known as a "fix-it" or correctable tickets. Make the adjustments and take the receipt to the police station where they issued you the citation, they will check your documents and sign off on the ticket. Then, you show it to the court clerk, you might have to pay an admin fee, but no Negligent Operator Treatment System (NOTS) points will be assessed.
Plus, there are other situations where attending TVS might not be financially beneficial, such as when you have two moving violations pending. Always consult a traffic attorney.
An experienced and knowledgeable traffic attorney might be able to get a dismissal or reduced no-point conviction. Just paying the fine for a no-point conviction could save you the inconvenience of TVS and damage to your reputation if you get a second ticket within the next 18 months. The fact that you must plead guilty before you accept TVS could be the most significant drawback to using it for many.
Other instances when you might not be eligible to use TVS to mask a ticket are:
When you've used it during the last 18 months to mask another ticket (this is from the date the ticket was issued until the day the next ticket was issued).
When you do not have a valid CA driver's license.
When it was a major infraction, speeding 100+ mph, misdemeanors, and felonies including DUI are not eligible.
Although a speeding ticket for going more than 25 mph over the speed limit but under 100 is not eligible for TVS from the clerk, a traffic ticket attorney can often get approval from a traffic court judge for you to attend if you pay the full fine. It might sound like it's not worth it if you have to pay an attorney and the fine, but your auto insurance premium will not go up, which could save you nearly $2,000 over the three years until it is removed from your MVR.
Always consult a traffic ticket defender.
When You Have a Speeding Ticket in Kings County, Call Bigger & Harman for Advice
Although Hanford Traffic Court in Kings County is a problematic court for many traffic ticket defenders, Bigger & Harman have had good success. Call (661) 349-9300 today.
We are the Bakersfield Traffic Ticket Defense team that only practice traffic law in court. That gives us an advantage over many other attorneys who will take any case to receive a fee for representing a client. That's unfair to their clients. We use the experience gained in traffic court to your benefit.
Se habla Español (661) 349-9755.
Email: attorney@biggerharmanlaw.com.
References:
The 2021 CA Driver Handbook Englishy Español