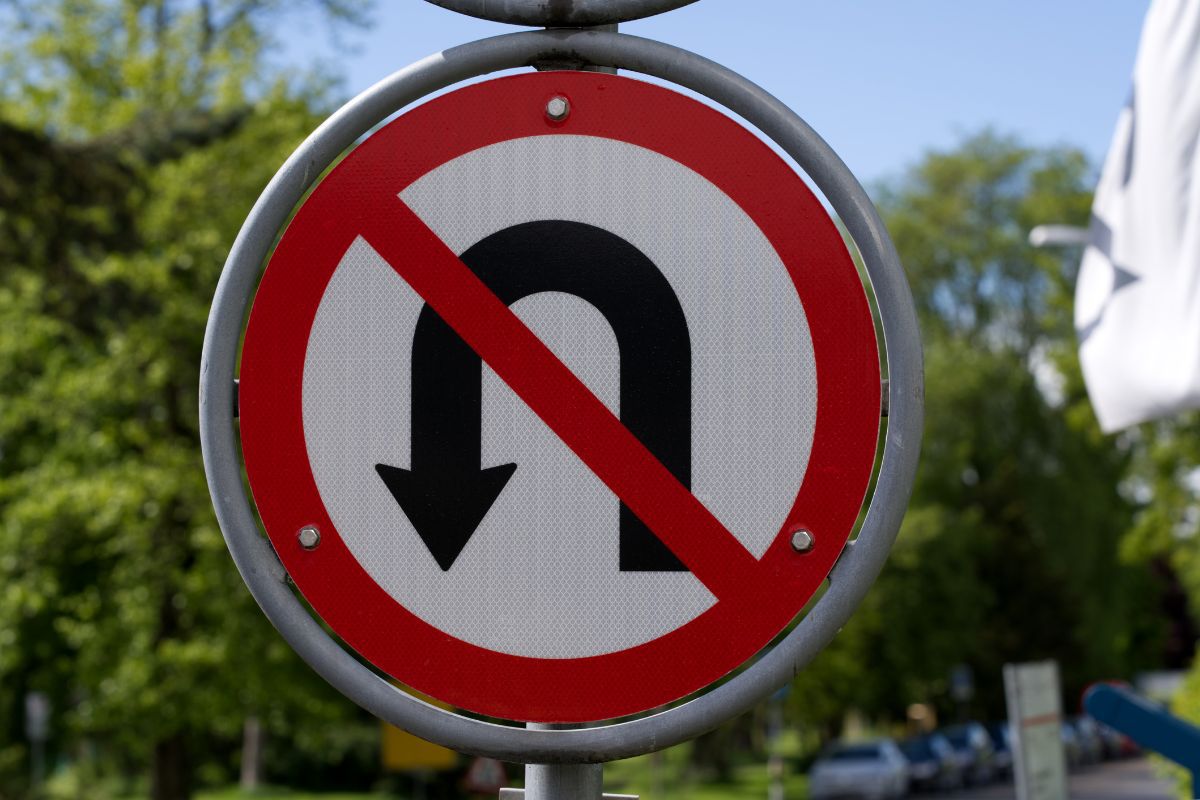 Although the fine for an illegal U-turn is only $237, you should always consult a traffic ticket defense attorney; the fine might be "the tip of the iceberg."
"No driver shall make a U-turn at an intersection controlled by official traffic signals except as provided in Section 21451, and then only from the far left-hand lane that is lawfully available to traffic moving in the direction of travel from which the turn is commenced."—CA Vehicle Code (CVC) Section 22100.5, Turning and Stopping and Turning Signals.
What's more, if you previously had convictions or paid fines for traffic violations, you could be on the verge of a DMV NOTS Suspension/Probation.
The Basics of the CA DMV NOTS
The DMV administers the California Negligent Operator Treatment System (NOTS) with guidance from CVC 12810, Issuance and Renewal of Licenses, approved by the CA Assembly and signed into law by the Governor.
Each conviction of the CVC is assigned a NOTS point total, and minor infractions of the Code are assessed one NOTS point, such as speeding, following too closely, unsafe lane changes, failure to stop at a red light or stop sign, etc.
More severe violations, such as reckless driving, street racing, no valid CA driver's license, driving while suspended, and others, are two-point violations. Therefore, only one or two convictions could lead to a suspension in CA.
Your best option is to ensure less possibility of a second conviction by challenging every traffic violation in traffic court with a knowledgeable and experienced traffic attorney.
Although a conviction or paid fine for an illegal U-turn is only one NOTS point for non-commercial drivers, that could be the "straw that breaks the camel's back" when it comes to NOTS points.
The CA DMV NOTS only allows four NOTS points within one year, six within two, and eight NOTS points within three years before you're considered a "prima facie" negligent operator whose driving privileges can be suspended for six months, and simultaneously saddled with probation for twelve months.
"Definition: Latin for 'at first sight.' Prima facie may be used as an adjective meaning 'sufficient to establish a fact or raise a presumption unless disproved or rebutted.'An example of this would be to use the term 'prima facie' evidence."—Cornell Law School Legal Information Institute.
Is It Legal to U-Turn in a "Residential District" in LA?
The traffic code is very explicit about a U-turn within a residential district. There must be no oncoming traffic within 200 meters. That is a long way in the city. That could be as much as two city blocks, and why "no U-turn" signs are often posted at controlled intersections.
So, what constitutes a "legal" U-turn:
When there is no oncoming traffic within 200 meters.
At a green light without a posted "No U-Turn" sign and no oncoming traffic.
Crossing a double yellow line only when clear.
On a divided highway only when there is an opening in the divider and absent of a no U-turn sign.
When every other rule is clear, and there are no railroad tracks within the U-turn area.
Let's say you made what you thought was a legal U-turn, but you were ticketed by a law enforcement officer (LEO) anyway. Do not argue with the LEO; sign the ticket, and consult a traffic attorney. Once the LEO makes the stop, they will most often write the ticket; arguing and making a scene will likely only make it worse.
Give your traffic attorney a fighting chance by keeping a low profile and being forgettable.
A paid fine will lead to your auto insurance provider revoking your "good driver's discount" at renewal, which will create a 20% increase in your premium. Then, they will add the risk assessment percentage, usually 11 to 15% more, for a minor infraction. This increase could cost you around $500 or $600 more per year for the three years the conviction will stay on your motor vehicle driving record (MVR).
Ask Bigger & Harman, APC, about Your Illegal U-Turn Ticket in LA County
Call Bigger & Harman, APC, at (661) 349-9300 for a legal consultation when you receive a citation for an illegal U-turn in LA County.
We can help you resolve an illegal U-turn violation accusation without your presence in court. We serve LA drivers in Beverly Hills, Chatsworth, Glendale, Inglewood, Pasadena, and others using a flat fee to resolve your traffic tickets. Give us a call or send an email for clarification about your options.
Se habla Español (661) 349-9755.
Email: attorney@biggerharmanlaw.com.
References:
The 2021 CA Driver Handbook Englishy Español.
The CA DMV NOTS Portal.
CVC Section 12810, Issuance and Renewal of Licenses & 22100.5, Turning and Stopping and Turning Signals