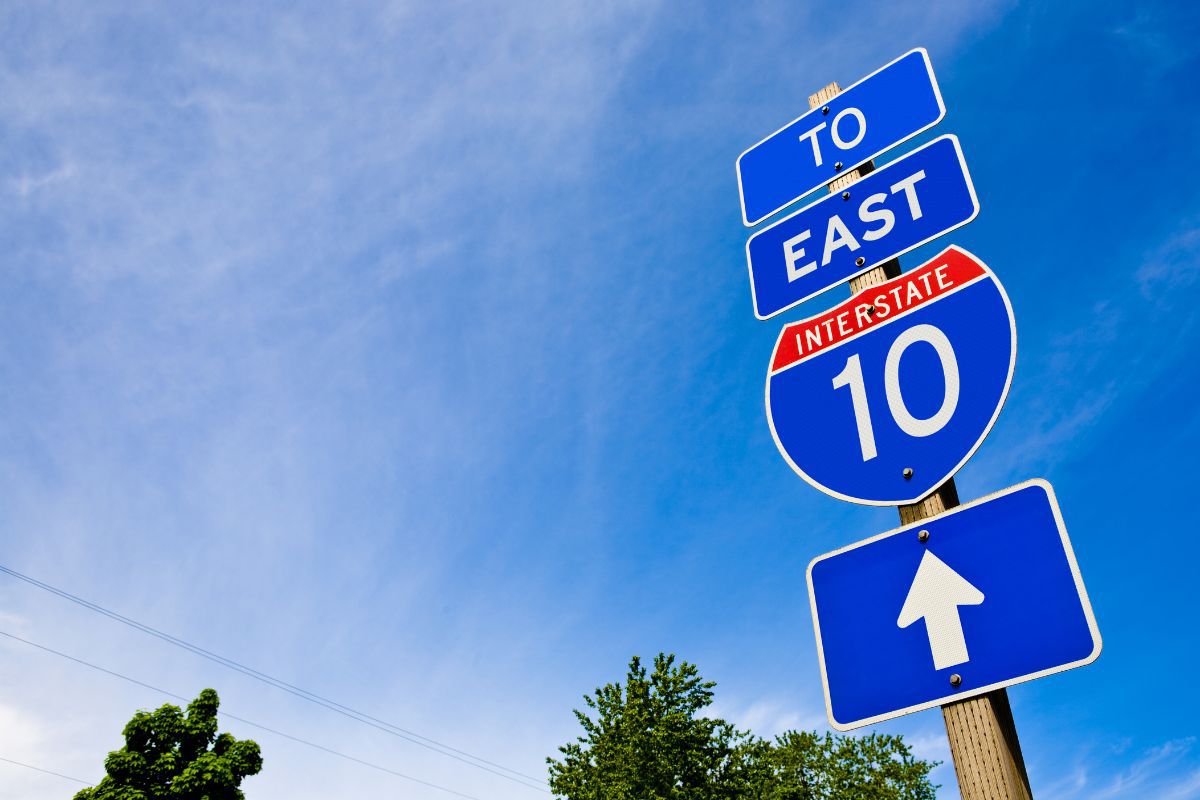 When a truck driver coming from the port at Long Beach or Los Angeles gets out of the city traffic and onto I-10 headed for Phoenix, AZ, they tend to open it up a little and might forget about the statewide 55-mph speed limit and get caught speeding in a CMV in Riverside County, CA.
One of the most frequently issued citations for law enforcement officers (LEO) across America is a speeding ticket. However, for the commercial motor vehicle (CMV) driver, it could mean "a trip to traffic court" and termination from their fleet driving position if convicted. Many fleet managers have a "zero tolerance"mentality concerning moving violations in their CMVs.
Right or wrong, there is little a trucker can do about the fleet manager who would instead take a chance on a "rookie" driver with only training time behind the wheel than the seasoned driver with only one violation in a decade of driving.
How Speeding in a CMV Affects a Fleet's SMS Percentile & Overall Operations 
When a commercial driver's license (CDL) holder gets convicted of speeding in a CMV, they are assessed 1.5 negligent operator treatment system (NOTS) points, which triggers a DMV notification of the DOT FMCSA. 
When the FMCSA gets the notification, they assess four Compliance, Safety, and Accountability (CSA) severity points for speeding in a CMV six to ten mph over the speed limit, seven CSA points for 11 to 14 mph over, and ten CSA severity points for 15 or more mph over or any conviction for speeding in a construction zone.
What's more, the 15 mph or more over the 55 mph CA speed limit is a misdemeanor crime, and at the DOT FMCSA, it is a "serious offense." The second conviction of a CMV driving violation within three years of the first will lead to a 60-day driver's disqualification as defined by the FMCSA CFR 49 Part 383.51, Driver Disqualifications.
The CSA severity points are compared to the fleet's DOT number to see if there was a similar violation in the same BASICS category. 
There are seven BASICS categories:
Unsafe driving--speeding, unsafe lane changes, reckless driving, seatbelts, following too close, and other moving violations.
Collision Indicator—considers the fleet's crash responsibility & history.
Compliance with Hours-of-Service (HOS) Rules.
Vehicle maintenance—brakes, lights, tires, and other maintenance, plus out-of-service (OOS) orders.
Controlled substance—convictions, failed tests, and test refusals.  
Hazardous Materials—packaging, improper handling, wrong routes, maps, etc.
Driver fitness—driving while ill or fatigued, CLP, CDL, and proper endorsements, English, and medical clearance compliance.
When a similar moving violation occurs within six months, the CSA severity points are multiplied by the time-weight multiplier of three. Similarly, another violation between six months and one year would trigger a multiple of two. Unique violations are kept at face value on file for two years for the fleet and three years on the driver's Pre-Employment Screening Program (PSP) record.
Each violation and the time-weight multiple are placed in the appropriate category, then the total percentile of the fleet's DOT number is cross-referenced by the number of vehicles within the fleet and the number of miles driven to come up with a Safety Measurement System (SMS) percentile between one and 100. 
Those fleets with a percentile between one and 50 are considered fully compliant and safe, those between 51 and 74 need improvement, but typically, it is up to the carrier to institute changes or "fixes." However, those carriers with an SMS percentile above 75 require intervention. Their vehicles will be called into opened weigh stations and flagged for inspection.   
There are other possible interventions for the fleet or owner-operators but getting pulled into every weigh station can be inconvenient and time-consuming, leading to a loss of shipping contracts. 
Plus, any moving violation on the driver's PSP could reduce their chances of catching on with another fleet if they get terminated by their current fleet after speeding in a CMV conviction.
All CDL holders should challenge any moving violation with a traffic ticket defense attorney in traffic court. A practicing CA traffic attorney knows what's possible, when a dismissal is warranted, and how to negotiate a reduced charge, even a non-moving violation, with a fine only. The difference between a moving violation and a non-moving violation could be like getting an expensive parking ticket that disappears after payment rather than speeding in a CMV conviction that could stay on your CA MVR and DOT FMCSA PSP for three years.
Contact Bigger & Harman, APC, for Free Advice About Speeding in a CMV in Riverside   
Call Bigger & Harman at (661) 349-9300. You can also use email to provide us with the circumstances of your speeding ticket.
We offer free consultation services for CDL holders and use a flat fee to resolve speeding in a CMV citation and other traffic tickets.
Se habla Español (661) 349-9755.
Email: attorney@biggerharmanlaw.com. 
References:
The DMV Portal CA Commercial Driver Handbook Copyright 2022.

CVC Section 12810.5, Issuance and Renewal of Licenses & Section 22406.1, Other Speed Laws

The FMCSA CFR 49 Part 383.51, Driver Disqualifications

The Balance article, What Do CSA Point Values Mean to Me.

CVC Section 22348, 22349, 22350, Speed Laws.