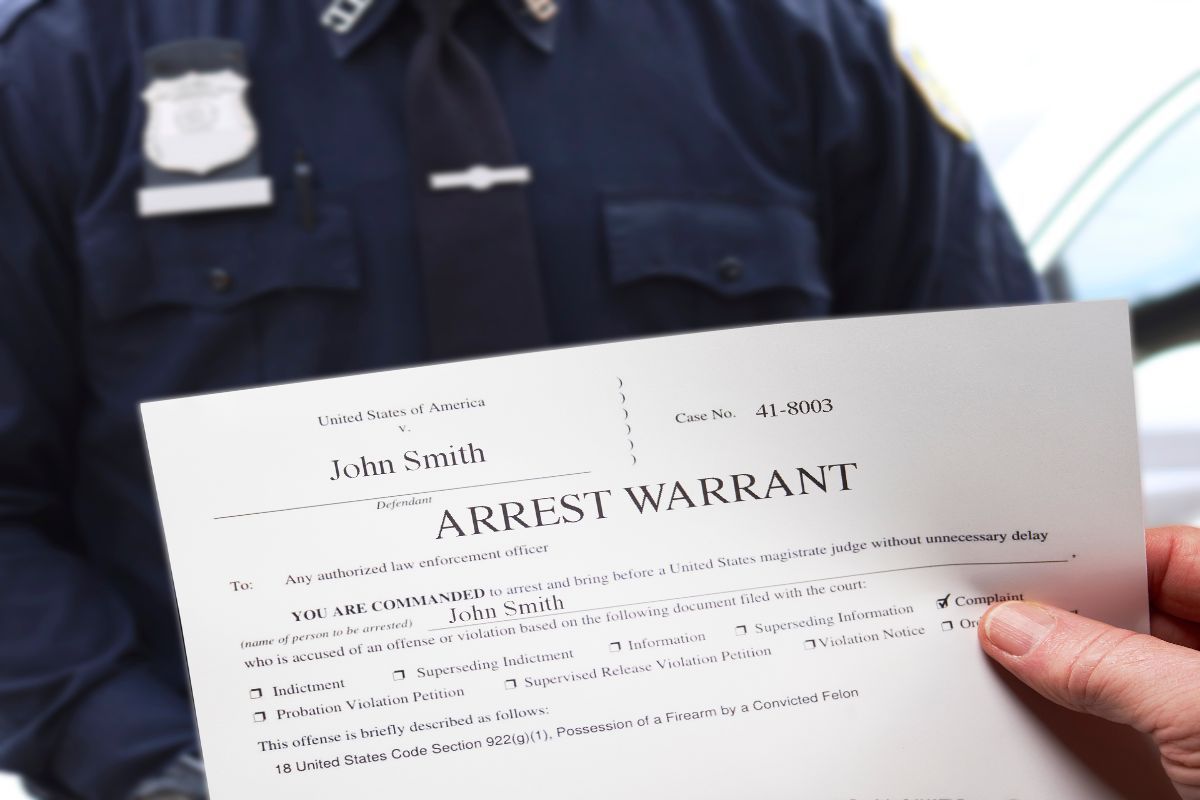 When a dreaded bench warrant catches up with you due to a failure to appear (FTA) in court or resolve a traffic ticket, you could be taken to the local police station and made to pay bail or post a bond to get released. 
When you ignore a traffic ticket, things will only get worse. It is best to challenge the traffic ticket with a traffic attorney so that you do not need to attend traffic court to avoid a bench warrant and other consequences. 
Possible Consequences of an FTA in Court Because of a Traffic Ticket    
Many drivers do not consider the ramifications of ignoring a traffic ticket. They think they can just stuff it in the glove box and forget about it. In CA, it doesn't work that way. CA Vehicle Code (CVC) 40508, Release Upon Promise to Appear, makes an FTA in court without resolving a traffic ticket a misdemeanor offense. Furthermore, CVC 40509.5 permits the DMV to put your driver's license on hold for FTA.
The traffic court judge could issue a bench warrant, and whenever you get stopped by law enforcement officers (LEO), you could have to post bail. They could convict you in absentia. If you don't pay the fine within a specified period after that, the county could send adverse credit reports to a collection agency. In addition, the county is authorized to add a "civil assessment" for nonpayment up to $300. However, an experienced traffic attorney can often get the judge to lift the "civil assessment" when there was just cause why you missed court.
Typically, a traffic court judge will recognize deportation, hospitalization, military service, and others. A knowledgeable traffic attorney can usually get the bench warrant lifted, and the FTA resolved.
However, according to AB-103, the state may no longer suspend a driver's license for nonpayment of fines but can for FTA. You should never pay a collection agency for traffic fines without first consulting a traffic attorney, as paying the fine might look like an admission of guilt and make it more difficult to challenge the ticket in traffic court.    
Consult a Bakersfield Traffic Attorney to Resolve an FTA & Traffic Ticket 
Call Bigger & Harman (661) 349-9300 when you missed a court date without resolving your traffic ticket. This could be a misdemeanor offense.

We are Bakersfield traffic ticket defense attorneys. We specialize in only traffic law to give our clients the best possible resolution to the traffic tickets. Give us a call.  

Se habla Español (661) 349-9755.

Email: attorney@biggerharmanlaw.com. 

References:

The 2021 CA Driver Handbook English y Español

CVC 40508 & 40509.5, Release Upon Promise to Appear