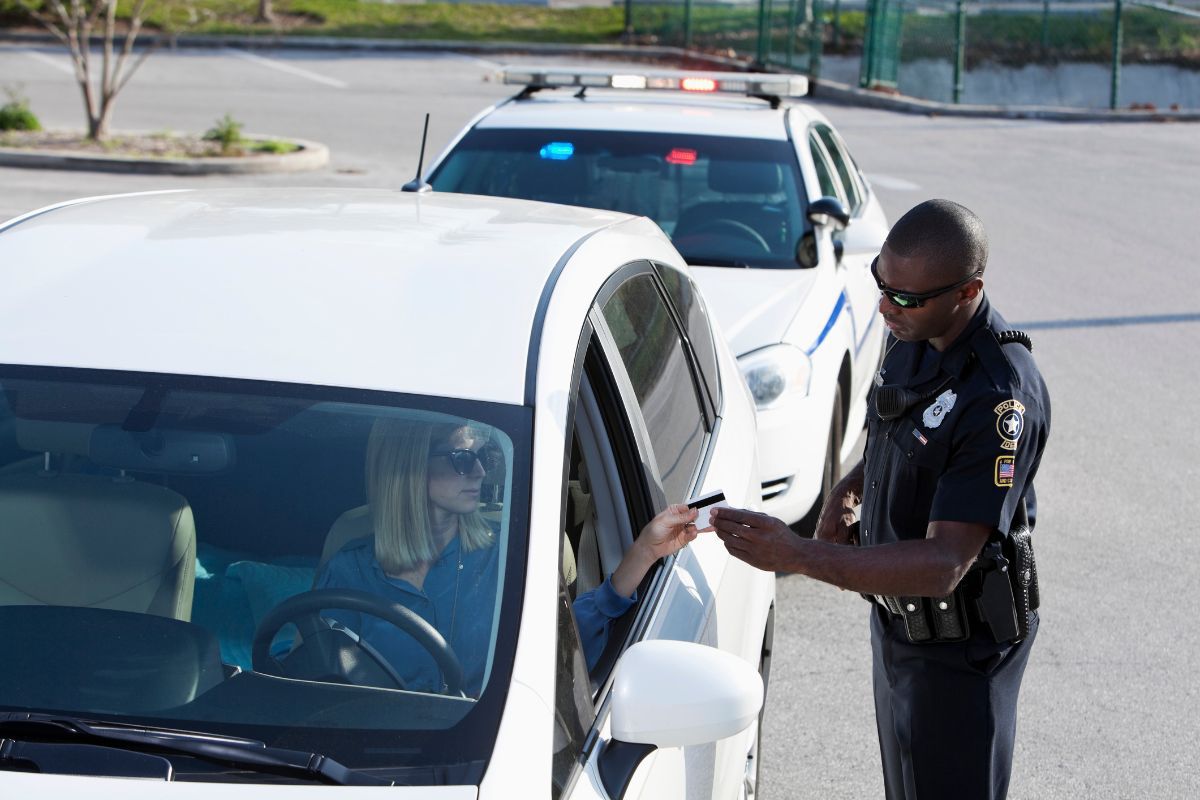 The commercial driver's license (CDL) often does not have a choice about disputing a commercial vehicle traffic ticket in traffic court. It is frequently either the driver gets the traffic ticket dismissed or they get terminated.
What Are Some Commercial Vehicle Traffic Ticket
Many fleet managers will not tolerate a moving violation conviction. One moving violation might be too many, and their fleet insurance increases, leaving you as the scapegoat.
Commercial Vehicle Traffic Ticket That Are DOT FMCSA "Serious Offenses" 
Although Bigger & Harman's most frequent traffic ticket case is the speeding ticket, we also handle unsafe lane changes, following too closely, and cell phone use tickets, which are all DOT FMCSA "serious offenses" upon a second conviction within three years. That second conviction of a serious offense will get you a 60-day driver disqualification, and a third will result in a 120-day disqualification. 
The recent passage of AB-47 permits the DMV to assess one NOTS point for a second illegal cell phone use ticket conviction or paid fine. Yes, the DOT FMCSA will get a notification.
A Commercial Vehicle Traffic Ticket for an Overweight Truck or Overlength Truck
Another ticket we often defend for CDL holders is the overweight/overlength truck. Many drivers pick up containers at the Long Beach or Los Angeles Port to transport across I-10 to Phoenix, AZ, but neglect to get it weighed. Legally, the shipper is required to weigh the load for you. However, if you drive off with the too heavy container without getting it weighed, you or your trucking firm are then responsible. If there is no agreement with the trucking firm or you are an independent operator, you could get stuck paying about $1.00 per poundfor every pound overweight.
Other Commercial Vehicle Traffic Ticket & DMV NOTS Hearing
At Bigger & Harman, APC, we can handle commercial traffic tickets for non-emergency freeway stops, red light tickets, stop signs, wrong way, illegal U-turns, trucker lane violations, and we can represent you at a DMV NOTS hearing in Riverside.
The DMV NOTS hearing for truckers can be very different than for the non-commercial driver. If you accumulated most of your NOTS points in a CMV, we can often get additional leeway of "six or more points in 12 months, eight or more points in 24 months, or 10 or more points in 36 months" under CA Vehicle Code (CVC) 12810.5, Issuance and Renewal of Licenses, due to the increased exposure of driving a commercial vehicle. Request a hearing, and then call us if you have received a notice of possible suspension and probation under the NOT system.     
Need Assistance with a Commercial Vehicle Traffic Ticket in Riverside County, CA?
When you need help with a commercial vehicle traffic ticket or DMV NOTS Hearing in Riverside, call Bigger & Harman (661) 349-9300. 
Despite our office being located in Bakersfield, we will go the extra distance to assist a CDL holder with a traffic ticket or NOTS hearing. 
Se habla Español (661) 349-9755.
Email: attorney@biggerharmanlaw.com. 
References:
The 2019-2021 CA Commercial Driver Handbook.pdf

CVC 12810.5, Issuance and Renewal of Licenses