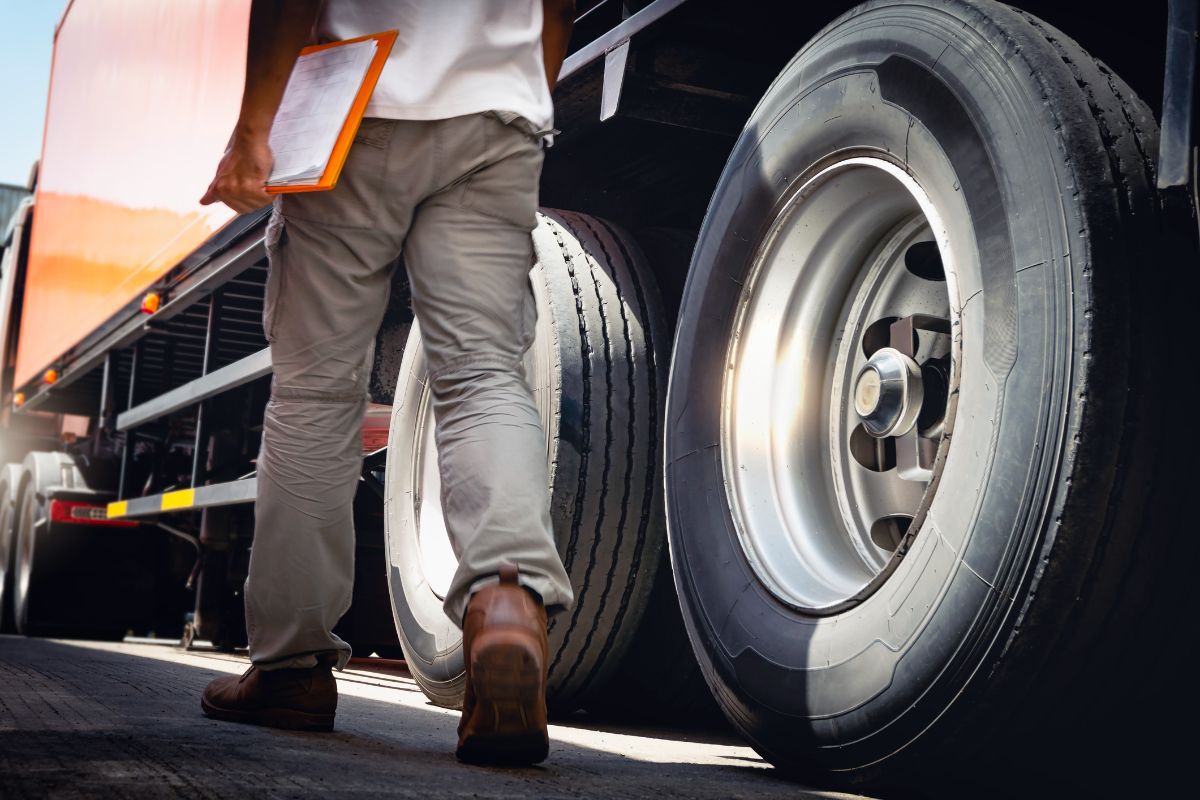 Finding an equipment violation while trucking for a roadside inspector or law enforcement officer is like "spearing fish in a barrel." A driver should never give the inspector more reason to "dig deeper" by being argumentative or rude. Sign the traffic ticket for the equipment violation while trucking and consult a traffic attorney. 
"Any inspector can pull over any truck and find a violation. It's big equipment that's used in a strenuous environment; things can jiggle loose, they break. If inspectors want to be picky, they will find a violation."—Annette Sandberg, a former administrator at the FMCSA.
There are no less than 200 equipment violations while transporting cargo or passengers according to the DOT FMCSR that will lead to Compliance, Safety, & Accountability (CSA) severity points—many are five or more points—with time-weight multiples that could add 15 or more points to a carrier's DOT Safety Measurement System (SMS) percentile, which could require intervention.
Because a carrier's SMS percentile over 75 frequently leads to every truck using their DOT number to get pulled into open weigh stations for inspection, it is like a "Catch-22." It's almost impossible for a carrier to keep a clean BASIC category in vehicle maintenance. 
Simple equipment violations like inoperative lightbulbs, worn tires, brakes out of adjustment, and others, can result in more CSA points and a higher percentile—especially when the shortcoming is not reflected on the driver vehicle inspection report (DVIR) or there is no DVIR in the driver's folder, which is another violation.
Therefore, the fleet manager gets defensive about those drivers who get equipment violations or moving violations because their job could be on the line. Plus, it could get so bad that the carrier is named an "imminent hazard" and placed out-of-service (OOS) by the FMCSA until corrections are made.  
What to Do About an Equipment Violation While Trucking
Even when you had an equipment violation while trucking, you should challenge it, especially when you get an OOS Order; some inspectors are not fully aware of what constitutes an OOS Order. The Commercial Vehicle Safety Alliance (CVSA) North American Standard OOS Criteria Handbook & Pictorial is the standard.
If it isn't in the CVSA Handbook, it doesn't meet the OOS criteria. Although CHP inspectors at weight stations were trained by the CVSA, they're only human—mistakes are made, and sometimes you'll need a lawyer to correct them. 
So, what should you do?       
First, discuss it with a CA traffic attorney and show them the CVSA Handbook. Go over the actual "vehicle examination report" with them, which you can find on the DataQ website if you no longer have your copy. A screenshot may not be enough as the inspector could add notes that clarify their action. 
Challenge the citation in court. Many truckers do not realize they can do this, so they wind up with false accusations on their Pre-Employment Screening Program (PSP) record. However, if the court dismisses the charge, the DMV must request it be removed from your PSP and your carrier's BASICS file, which will lower their SMS percentile and possibly keep you and the other drivers out of weigh station inspections. 
"Many companies don't know this, but if you get a citation and you take it to court, and they dismiss the ticket, that state is required to remove it from your CSA scores. If you get a citation and they reduce it to a lesser charge, the state is required to turn that violation in CSA into a 1-point CSA effect."—John Seidl, former FMCSA investigator.
Likewise, if they reduce the charge or change it, the DMV must notify the DOT FMCSA—your CSA points will be reduced on your PSP.
In many cases, a traffic ticket is much better than a warning because you cannot fight a warning in court. Make sure to keep the supporting documentation from your traffic attorney in case the DMV doesn't get it done before you plan a move to a higher-paying fleet, you can "Request a Review of your FMCSA-Issued Data."
Many drivers will say that hiring a traffic attorney to dispute an equipment violation in court is not worth the legal fees. But it could mean the difference between working for a fleet that pays 40 cents a mile with benefits or driving for a fly-by-night outfit that pays 25 cents a mile with no benefits.
Contact Bigger & Harman for Help with an Equipment Violation While Trucking in Kern County, CA 
When you have equipment violations and citations, call Bigger & Harman (661) 349-9300 for an appointment for a consultation, take a copy of the inspection report, and challenge the violations if they suggest it.
We are Bigger & Harman, the Bakersfield Traffic Ticket Defenders who practice only traffic law and use a flat fee to resolve your traffic issues. 
Se habla Español (661) 349-9755.
Email: attorney@biggerharmanlaw.com. 
References:
The DMV Portal CA Commercial Driver Handbook Copyright 2022.
The Balance article, A Guide to CSA Point Values and Transportation.
The Truckinginfo.com article, 3 Tips for Successful DataQ Challenges