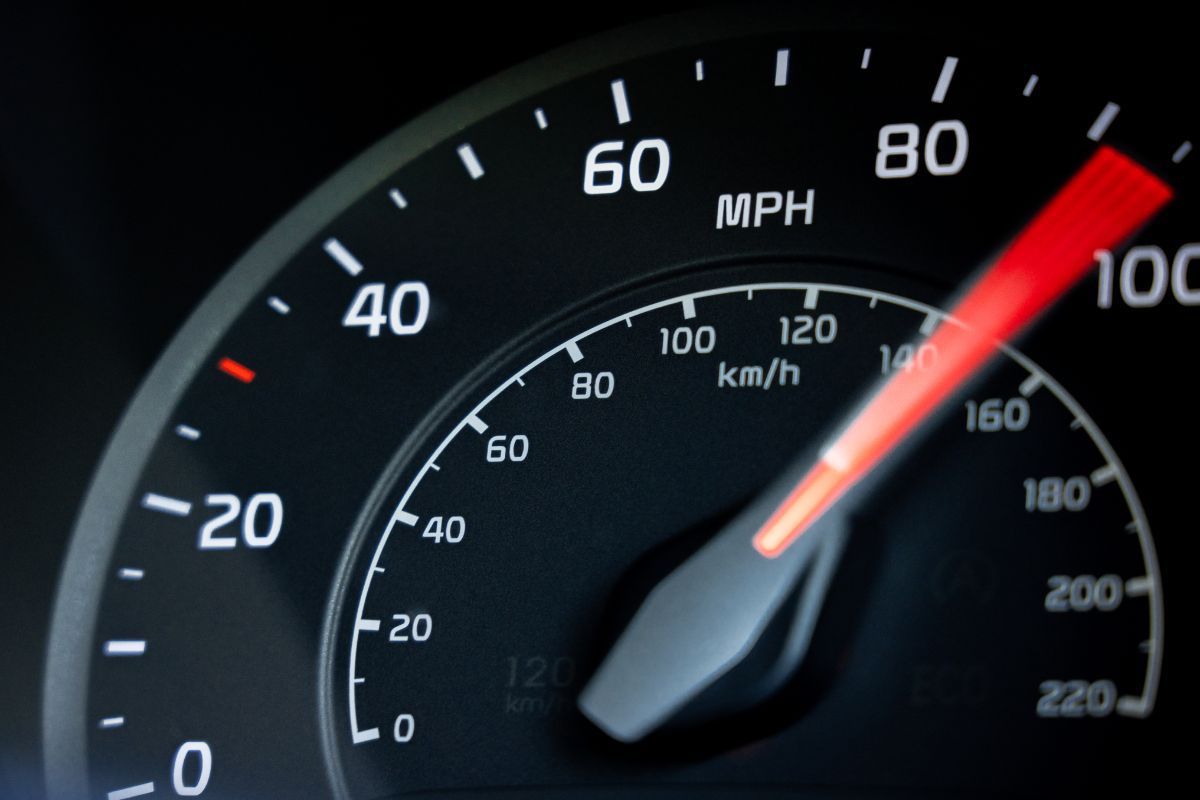 How you handle a 100+ speeding ticket begins when you are pulled over by the law enforcement officer (LEO). 
You Don't Have to Be Polite, but It Won't Cost You Anything 
It could help to make your stop as unforgettable as possible. Never argue with LEO on the side of the roadway, you won't win, and LEO likely has a bodycam rolling. While you are obnoxious, LEO is recording your conversation and could play it back for the judge at your hearing, and there will be a hearing.
If argue with the LEO, they probably will remember you and the circumstances surrounding your ticket. Therefore, when you argue with them, it makes it that much easier for them to remember the details of your stop, which will make it that much more difficult for an attorney to increase the level of doubt in the judge's mind about your guilt or innocence.
One of the little-known consequences of a 100+ speeding ticket is a mandatory court appearance by you or an attorney (a few courts in mostly rural counties will waive the appearance). When you get a citation for 100+ mph speeding, your best bet is to sign the ticket, write down a few details about the stop, and hire an attorney. 
For one thing, if you are passing through Mojave, CA, in Kern County, you will need to come back for court if you don't get a traffic attorney to represent you. What's more, there could be two traffic court appearances if you decide to challenge the ticket, and you definitely should challenge the ticket in court with an attorney.
Not only will this cost you a day or two of missed work, but it will also require more traveling expenses and a couple of nights in a hotel possibly.  
What If I am Found Guilty?  
If you represent yourself, there is a much greater chance you will be found guilty. Hiring an attorney also shows the traffic court judge that you are serious about defending your driving privileges and your finances. A conviction on a 100+ speeding ticket is a fine of $900 to $2,500. Forget about what you read on the internet about the maximum penalty is $500. That is the "base fine." 
Traffic court judges in Kern County often levy a $300 to $500 fine for 100+ speeding tickets when the alleged speeder comes in to defend themselves and suspends the driver's driving privileges for 30 days. The CA legislature has added ten surcharges, assessments, and fees to the base fine for DNA ID funding, court construction, night court administration, emergency services, and several others. Whether you use these services in connection with your ticket, the fees and surcharges will be added to your conviction and can be as high as $2500 (usually closer to $900).
The Insane Increase of Your Auto Insurance Premium
However, the fine is only a pittance compared to what you will pay your auto insurance company if convicted. When you get convicted because you didn't hire a skilled and experienced attorney to help you defend your rights, the DMV will assess two negligent operator treatment system (NOTS) points. Since 100+ mph speeding is a major infraction, you are not eligible to attend traffic violator's school (TVS), and it will remain on your motor vehicle driving record (MVR) for seven years.
Once your auto insurance provider learns of your conviction, usually at renewal, they will double or triple your premium. Think about this for a minute; the average Californian driver pays $1,960 per year for auto insurance. Granted, it could be higher or lower depending on the many factors the insurance company uses to determine what you will pay, such as age, zip code, miles you drive from home to work, limits and deductibles, and others. Still, you could wind up paying over $10,000 more during that seven years.  
Call Bigger & Harman, APC to Defend Your 100+ Speeding Ticket in Kern County 
Call Bigger & Harman, (661) 349-9300. 
We have more than ten years of experience and knowledge practicing traffic law in Kern County, Central Valley, and across California. We use a flat rate to represent you in traffic court, and that fee doesn't increase no matter how many times we must appear in court to resolve your 100+ speeding ticket.
Se habla Español (661) 349-9755.
Email: attorney@biggerharmanlaw.com. 
References:
The 2021 CA Driver Handbook English y Español
CA Vehicle Code 22348, Speed Laws