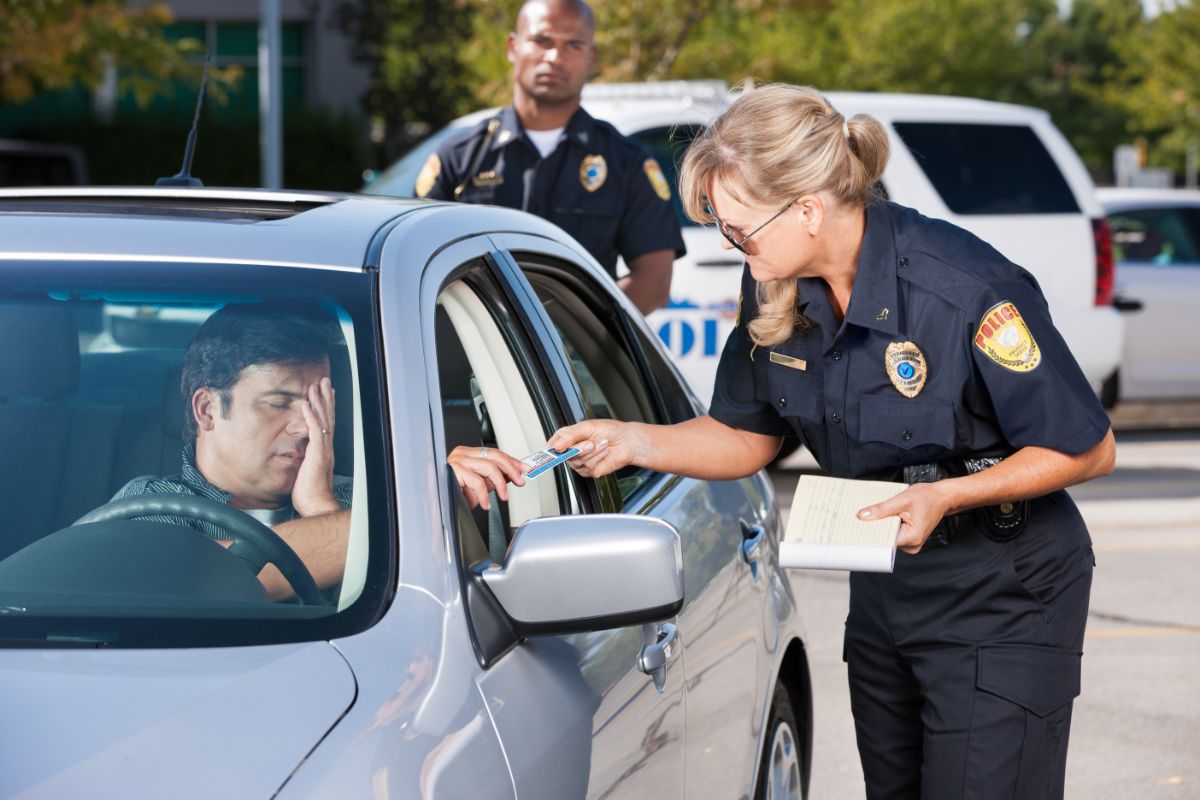 There are two methods that you could be charged for driving without a license. It could be charged as a misdemeanor, and your fine, if convicted, would be around $1,000 plus a jail sentence of up to six months in the County Jail. However, if charged as an infraction, with no criminal record or jail time, the fine for conviction is between $235 and $250.
However, the fine is typically only 25% of the cost; the rise in your auto insurance makes up the other 75%. Usually, your insurance will climb by $400 to $500 per year for just one moving violation, depending on the associated risk, and stay up for three years.
Why the Different Charges for Driving Without a License?   
CA Vehicle Code (CVC) Section 12500, Persons Required to Be Licensed, Exemptions, and Age Limits prescribes who must have a driver's license to operate a motor vehicle within CA state when you are considered a resident. Paragraph (a) states, "A person may not drive a motor vehicle upon a highway, unless the person then holds a valid driver's license issued under this code, except those persons who are expressly exempted under this code."
Therefore, if you are not "expressly exempted," you must have a CA driver's license, and driving without a license is either an infraction or a misdemeanor. You can check your citation; if the "M" is circled, you were charged with a misdemeanor.
However, that doesn't mean the traffic court judge will see it that way. Whereas the code might say it is a misdemeanor, the judge has the discretion to change it to an infraction.
In California, some infractions are technically between a misdemeanor and an infraction. This is what is known in legal terms as a wobbler or woblette. According to the Cornell Law School's Legal Information Institute (LII) and NOLO's Plain English Dictionary, "     . These infractions are known as "wobbler infractions" and include driving without a license, disturbing the peace, and an exhibition of speed."  The judge retains discretion to make the penalty fit the crime or infraction.
What's crucial to know is that you must apply for a CA driver's license when you move to CA from another state or country. You are a resident according to the DMV if you have been present in the state for six months out of a 12-month period, or if one or more of these events occur:
You register to vote.
You are employed in CA (although there are several exemptions, such as when your residence is NC, for instance, and the Army assigned you to Fort Irwin, CA, or your company HQ in your home state assigns you to CA temporarily).
You pay the residential rate for college or university.
Your dependent attends primary or secondary school in CA.
You are a CA homeowner or pay rent here.
You claim state benefits normally not offered to non-residents.
When your presence in the state is intended as long-term for other than military or school purposes.
Although you are not required to have a Real ID/Driver's License (REAL ID DL) yet, that is your best option. By 3 May 2023, you will be required to show a REAL ID DL to board a domestic flight or enter a military base.
You can begin your application process on the DMV Portal here. The portal provides you with information on the process and what documents you will need.
If you received a ticket for driving without a license, getting one will not change the fact that you didn't have one when you were ticketed, but it could help the judge decide whether to charge you with a misdemeanor or an infraction.
Who Can Help Me Resolve This Misdemeanor Driving Without a License in Kern County, CA 
When you have any traffic ticket in Kern County or across Central Valley and CA, call Bigger & Harman, (661) 349-9300. Se habla Español (661) 349-9755.
We are a traffic law firm licensed in CA, located in Bakersfield. We serve primarily Central Valley, and Owens Valley residents keep their driving record unblemished to preserve their auto insurance premiums. Typically, one moving violation can raise your rate by 30 to 40 percent. Therefore, one conviction could cost a driver $1,500 or more over the three years the NOTS points will stay on your record. 
Email: attorney@biggerharmanlaw.com. 
References:
The 2020 CA Driver Handbook.pdf
CVC Section 12500, Persons Required to Be Licensed, Exemptions, and Age Limits
Cornell Law School's LII webpage, wobbler definition provided by Nolo Plain-English Dictionary
The DMV.CA.GOV New License Portal.