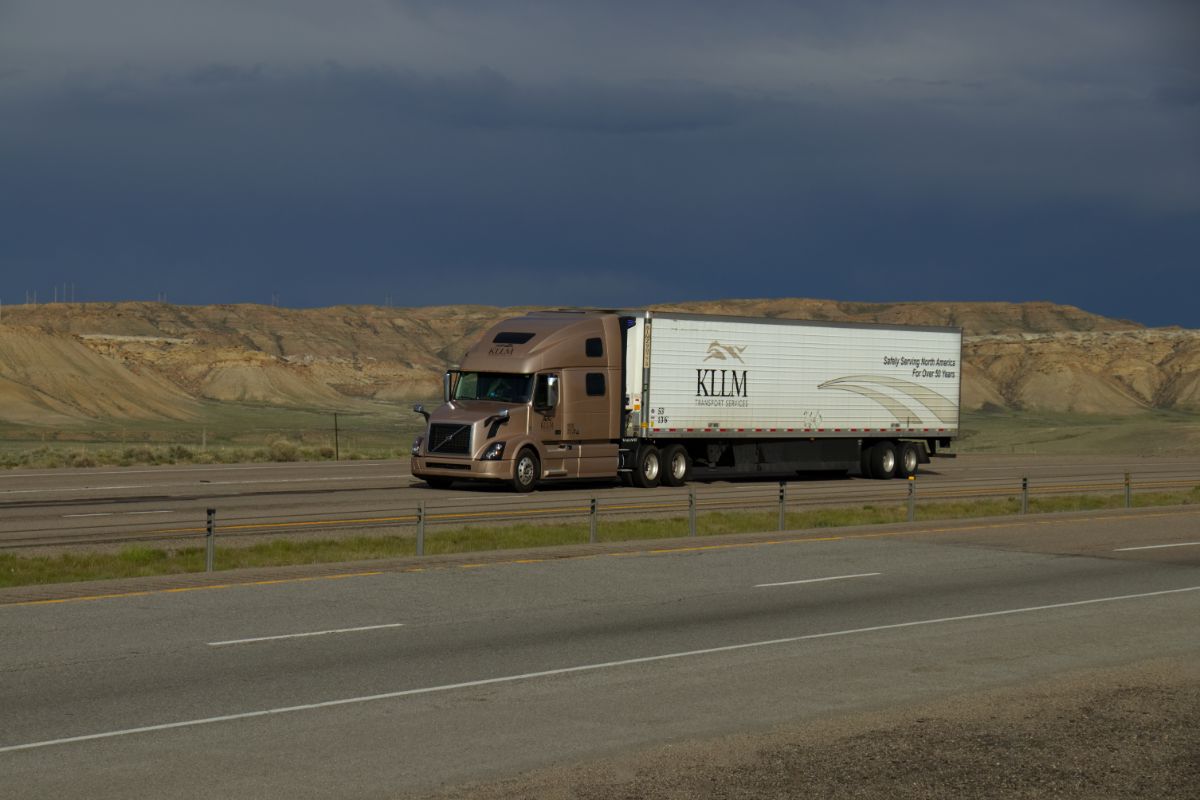 Pride Transport and KLLM Transport Service joined many other trucking companies in providing truckers with a raise on 1 December 2020.
Pride Transport will provide its driver with a four-cent per mile increase. While KLLM said it would provide one of the largest raises in its history over the first two weeks of December.
KLLM Transport Services President Jim Richards stated, "The resolve and determination of our KLLM company drivers and independent contractors throughout the last year has been remarkable. They have kept America moving throughout the ongoing COVID-19 crisis by keeping food and pharmaceuticals stocked and on the shelves despite unprecedented challenges."
KLLM says their compensation package could reach as much as 9 percent more each month with the fuel surcharge increase on both over-the-road (OTR) independent contractors who will receive about $1.05 per mile and regional contractors will receive $1.38 per mile.
Pride Transport Trucking Company 
Pride announced on 25 November that they would roll out a 4 cent per mile raise along with their $10,000 sign-on bonus. Steve Schelin, Pride's recruiting director, said, "It means our base pay rate is 45 to 47.5 cents per mile and then we add so many extras." The $10,000 bonus is paid in $100 weekly increments over two years.
Steps to Protect That Trucking Pay Raise
Truck drivers can protect their high-paying jobs with trucking companies like KLLM, Pride Transport, and others by challenging every traffic ticket with a traffic attorney. Whenever you receive a traffic citation for violating HOS rules, log infractions, speeding, and others, you must protect your livelihood by disputing what the law enforcement officer said you did.
Many CDL holders accept their ticket, pay the fine, and go back to driving, only to find they have no job when they get back. Fleet managers leery of a raise in fleet insurance will terminate a seasoned driver after only one infraction and take their chances with a new trucking school graduate.
FMCSA HOS rule violations for anything from a Form & Manner violation to a "serious offense," such as following too closely, speeding, an unsafe lane change, or railroad crossing conviction winds up adding Compliance, Safety, & Accountability (CSA) severity points to the fleet's DOT number, which in turn raises their fleet insurance premium.
Never accept a traffic ticket and pay the fine without first consulting a traffic attorney.
Traffic Attorneys Who Can Resolve Your Ticket in the Roseville, CA, Area 
When you get a citation or traffic ticket, call Bigger & Harman, (661) 349-9300. 
We have been assisting CDL holders with traffic violations across CA for nearly a decade. We are familiar with traffic court procedures and how to get a no-point reduction in many courts, which means you might have to pay the fine, but there are no NOTS points for a moving violation because it is like a parking ticket. 
Se habla Español (661) 349-9755.
Email: attorney@biggerharmanlaw.com. 
References:
The 2019 CA Commercial Driver Handbook.pdf
The Transport Topics article, KLLM, Pride Transport Increase Pay for Truck Drivers