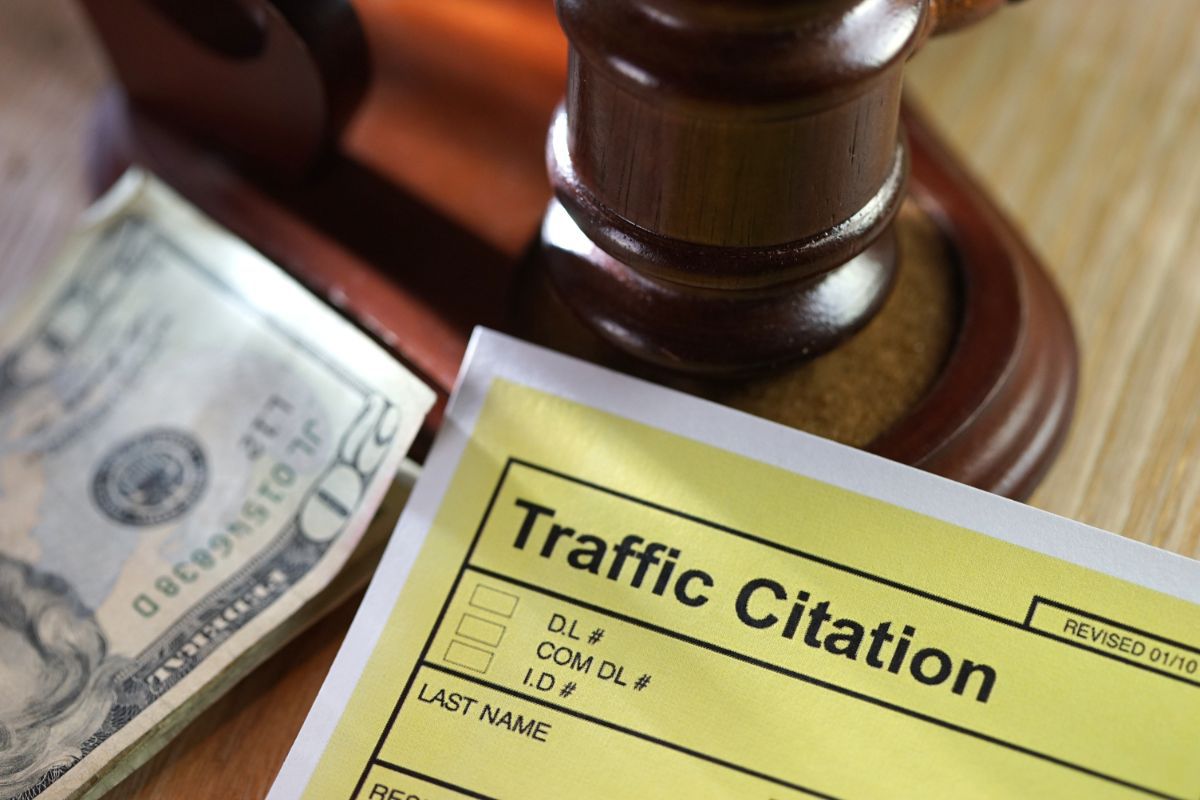 Have you ever been out on the road for a few weeks, and come home to find a red-light ticket and an FTA in your mailbox?
If you did, you're not the first; and likely, you will not be the last. Often truckers and military personnel on assignment come home to find bad news in the mailbox. Admittedly, it usually takes a month or two to get a court notification, if at all. It usually takes the Kern County court officials six to eight weeks to get your ticket entered into the system, but sometimes it happens rather quickly.
The FTA Could be a Serious Problem for a Trucker
Whatever the circumstances, you likely have a bench warrant somewhere in the system, and more importantly, the FTA is a criminal offense. According to CA Vehicle Code (CVC) Section 40508, Release Upon Promise to Appear, "(a) A person willfully violating his or her written promise to appear or a lawfully granted continuance of his or her promise to appear in court or before a person authorized to receive a deposit of bail is guilty of a misdemeanor regardless of the disposition of the charge upon which he or she was originally arrested."
First of all, you need to resolve the FTA. It will probably be effortless to convince a judge you did not "willfully" violate your "promise to appear." It will likely be much more challenging for them to prove you actually promised to appear since you just receive the red-light ticket in the mail and the FTA notice at the same time.
What to Do about the FTA & Ticket
Call Bigger & Harman, the Bakersfield Traffic Attorney team, to get things rolling. They'll work with the Kern County Traffic Court system to resolve your FTA and then work on the red-light ticket.
Was it even you driving your car while you were out on the road? It could have been while you were home between trips, but they can tell if it was you by looking at the pictures and video.
Even when the court orders a suspension of a commercial driver's license (CDL), the judge could allow the driver to continue to use it for work purposes only if requested by the traffic attorney, as stated in paragraph (d) of CVC Section 40508.
The burden of proof is on the state to prove you ran a red light, not you to prove you didn't. Even when it was your partner or friend who was driving, you do not have to say who it was.
Employer Notification of Conviction for Commercial Drivers
FMCSR Part 383.31, Notification of Conviction for Drivers, states that a commercial driver must notify their employer within 30 days of conviction for a traffic ticket regardless of where the ticket was issued. However, if the driver were unaware of the ticket and failed to appear, they could not notify their employer about something they were unaware of while working. Still, they should tell their employer of the FTA and the measures they are taking to resolve it to prevent their employer from terminating them.
Who Can Resolve an FTA for a Trucker in Kern County, CA?
Ask Bigger & Harman, (661) 349-9300 to assist you with an FTA in Kern County, or anywhere in CA. Although their office is in Bakersfield, their CA license allows them to practice law anywhere in CA.
We are willing to travel to Sacramento, Truckee, Roseville, Woodland, LA, SLO, Barstow, and other traffic courts to assist you to resolve your FTA and the original ticket. Give us a call or email us today.
Se habla Español 661.349.9755.
References:
The 2019-2021 CA Commercial DriverHandbook.pdf

FMCSR Part 383.31, Notification of Conviction for Drivers

CVC Section 40508, Release Upon Promise to Appear