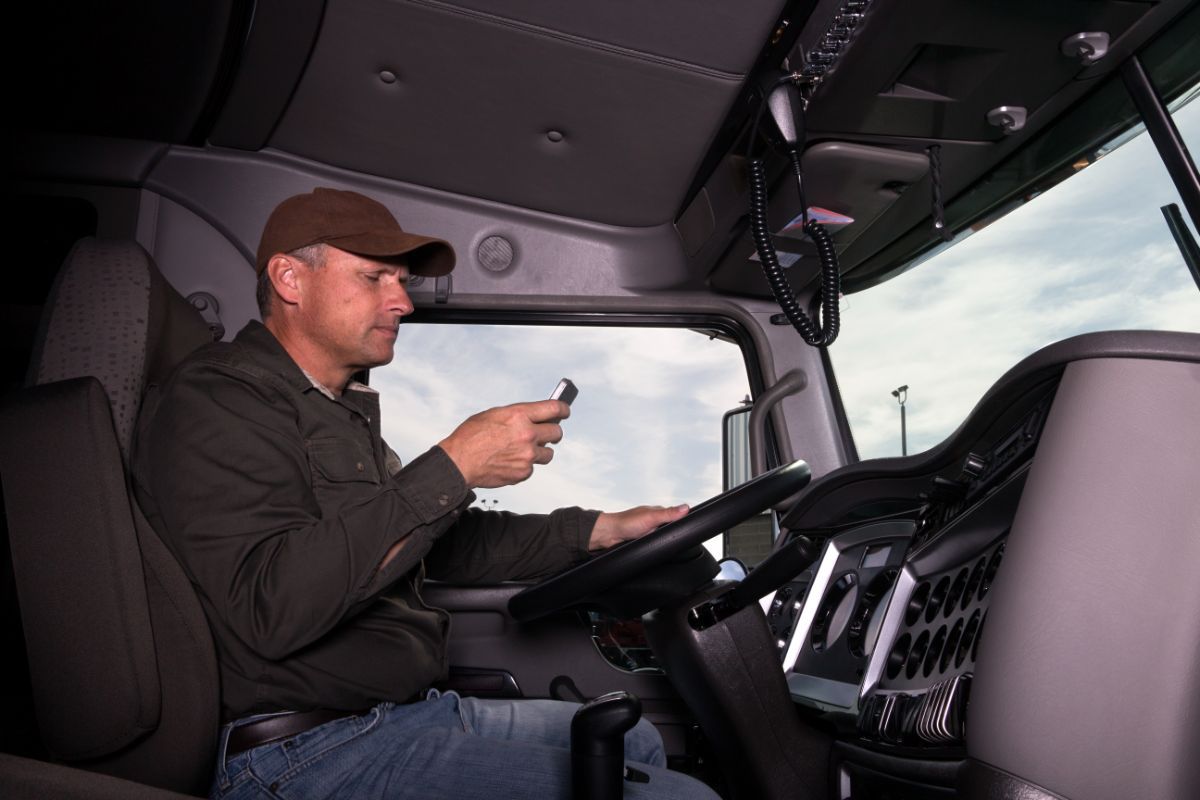 Many truckers ask us if they should just pay the fine for a cell phone ticket in their truck. No, you should not. Not anymore. Never pay a cell phone ticket fine without contesting it with the assistance of a CA traffic attorney.
Until recently, a cell phone use ticket was about $150 to $160 for a first offense and around $250 for a subsequent ticket.
However, CA legislators past and the Governor approved an amendment that allows the DMV to assess on negligent operator treatment system (NOTS) point for a second conviction or paid fine for an illegal cell phone use ticket after 1 July 2021.
What This Means to A Trucker
If you'll recall, it wasn't that long ago CA changed the cell phone violation so that CA Vehicle Code (CVC) Section 23123.5, Driving Offences to read, "A person shall not drive a motor vehicle while holding or operating a handheld wireless telephone or an electronic wireless communications device…" except when that device was part of the onboard communications system, was mounted within reach of the driver, and could be operated with a single finger swipe.
Now, they've amended that, so it is a moving violation for a second offense under CVC Section 12810.5, Issuance and Renewal of Licenses.
When the DMV assesses the NOTS point, they will put it in the CA driver's motor vehicle driving record (MVR) and send a copy to the FMCSA for inclusion in the truckers Pre-employment Screening Program (PSP) file. When received, it can trigger a "serious offense," ten Compliance, Safety, and Accountability (CSA) severity points, and a 60-day driver disqualification.
Those are some severe penalties for picking up a cell phone, whether or not you use it to call or text.
Consult a CA Traffic Attorney Before You Pay That Cell Phone Ticket in South Lake Tahoe, El Dorado County, CA
When you get a cell phone ticket in your CMV, call Bigger & Harman, APC, to discuss your specific circumstances (661) 349-9300.
We are CA traffic ticket attorneys who use a flat fee to assist commercial drivers to keep their CDL so that they can continue to earn money to care for their families. We understand that you cannot take the time to wait in court for your turn to present your evidence to the judge. Give us a call or send an email. We'll let you know your chances and how much our flat fee is so that you can make an informed decision.
Se habla Español (661) 349-9755.
Send them an email, attorney@biggerharmanlaw.com.
References:
The 2019-2021 CA Commercial DriverHandbook.pdf
The FMCSA CFR 49 Part 383.51, Driver Disqualifications
CVC Section 12810.5, Issuance and Renewal of Licenses & Section 23123.5, Driving Offenses
The FMCSA Mobile Phone Restrictions Fact Sheet and the .PDF