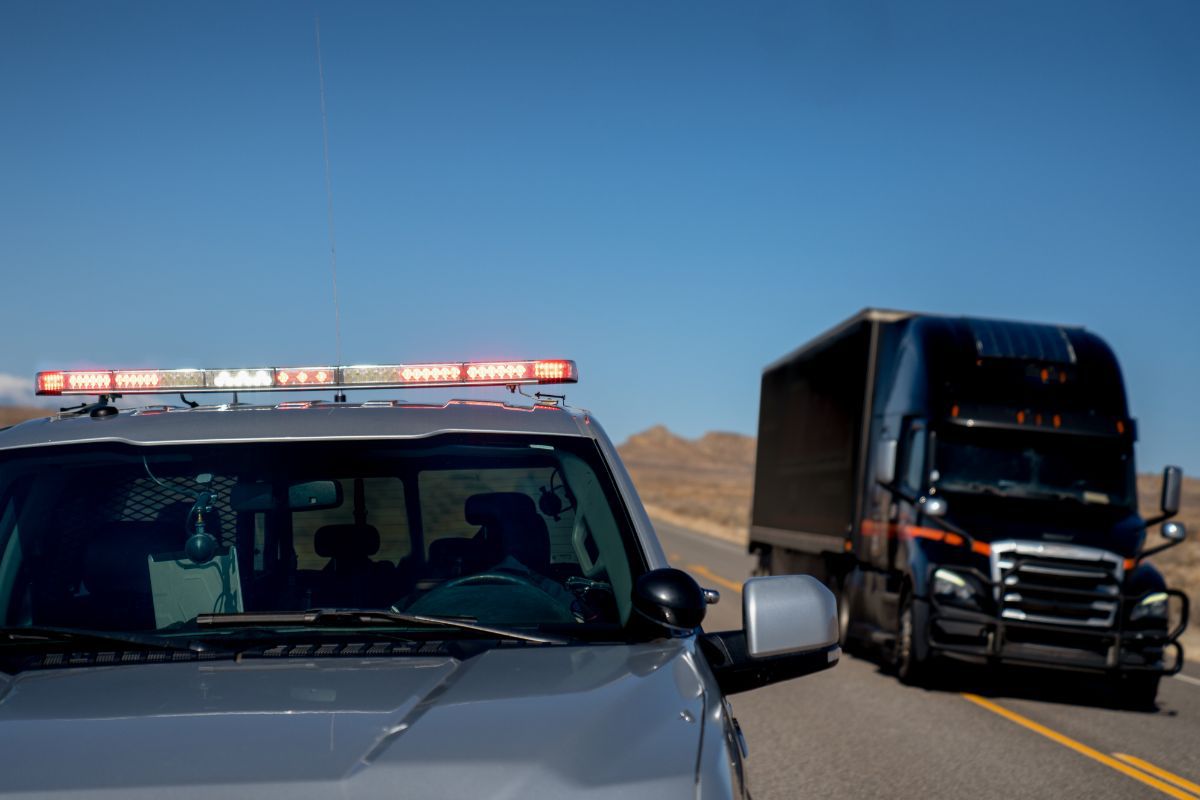 Commercial motor vehicle (CMV) drivers who get a trucking violation need a traffic attorney to assist them in disputing the traffic ticket or roadside violation. Although speeding is the primary violation truckers get ticketed for, several require an attorney's assistance. You should discuss every traffic ticket with a knowledgeable traffic attorney.
Which Trucking Violations Can a Traffic Attorney Help Me Dispute?
Bigger & Harman, the traffic ticket defense team can help you with just about any traffic violation, whether in your commercial motor vehicle (CMV) or your private vehicle. In your personal vehicle, you might have the advantage of using traffic violator's school (TVS) to keep the negligent operator treatment system (NOTS) points from public scrutiny, like your auto insurance provider.
However, you are still required to notify your employer about the conviction. Most won't give it another thought, though; some might have a zero-defect mentality and think it's just a matter of time before you get a violation in your CMV. As long as they don't terminate you, let them think what they want.
You should always give us a call before you accept TVS, as there are requirements you not be eligible for, and ticket convictions in your private vehicle cannot be held confidential by attending TVS. 
You can't use it for a misdemeanor or felony, speeding 100+ mph, which is a major infraction with a mandatory court appearance, nor can you use it without a traffic court judge's permission for speeding 25 or more mph over the speed limit. However, we can sometimes get approval in special circumstances.
These are the typical traffic violations we help Sacramento County commercial drivers resolve in court:
Speeding #1
Red light tickets
Stop sign infractions
Lane violations
Logbook violations
Passing scales
HOS violations
Overweight
Overlength
Non-emergency stops
Roadside inspection violations 
Unsafe lane change
Following too closely
Railroad crossing violations
Cell phone violations
Although logbook violations and Hour of Service trucking violations have diminished since the electronic logging device (ELD) implementation, we still get truckers asking for assistance to resolve these violations.
Many of these are due to a lack of parking along CA's freeways. When you have to take your mandatory 30-minute break before the eight-hour limit, and there's no available parking, what can you do? 
The Compliance, Safety, Accountability (CSA) severity points for these violations can keep an otherwise excellent commercial driver from getting a high-paying job with a better firm. Don't let that happen to you. Consult an experienced traffic ticket defense attorney before deciding to pay the fine for a trucking violation.   
Consult a Traffic Attorney about Trucking Violations in Sacramento County, CA
Call Bigger & Harman, (661) 349-9300 Se habla Español 661.349.9755.
We are licensed and experienced CA traffic ticket attorneys who can help resolve a traffic violation in Sacramento County, CA. 
Send us an email, today attorney@biggerharmanlaw.com. 
References:
The 2019-2021 CA Commercial Driver Handbook.pdf