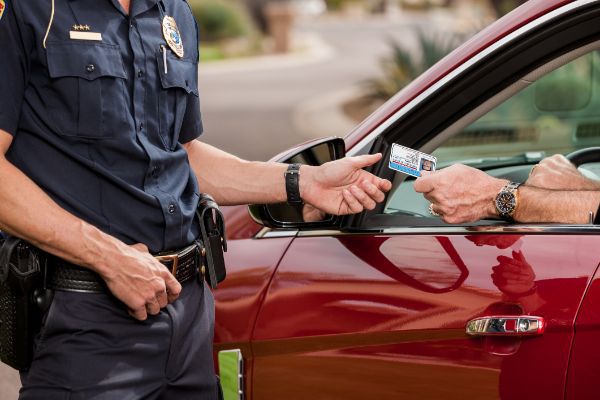 In California, when you do not pay your traffic ticket before the court date and then fail to appear in court, you put your driver's license in jeopardy of suspension. However, there are a variety of other penalties the court could impose.
FTA Is a Misdemeanor Offense
CA Vehicle Code (CVC) Section 40508 (a), Release Upon Promise to Appear, states, "A person willfully violating his or her written promise to appear or a lawfully granted continuance of his or her promise to appear in court or before a person authorized to receive a deposit of bail is guilty of a misdemeanor regardless of the disposition of the charge upon which he or she was originally arrested."
The judge could find you "guilty in absentia" for the original traffic ticket and order you to pay a fine. The judge also has the authority to add a civil penalty of up to $300 in accordance with Penal Code 1214.1. The "Notice of Civil Assessment" will be sent to your "last known address" on file with the DMV.
If you do not respond within a certain timeframe, the fine and penalty amount will be sent to a collection agency and could affect your credit rating.
What's more, the Superior Court of California can:
Garner or attach your wages,
Put a lien on your property, and/or
Suspend or revoke your driver's license.
If, however, there was a valid reason for not attending court, such as military service, deportation, hospitalization, or another reason for which you were absent from the state, you should consult a traffic attorney to have them request the civil penalty be removed, clear the FTA, and reverse the "guilty in absentia" decision when possible.
Any decision is up to the sitting judge, but if you do nothing, the judge could issue a bench warrant. A warrant can be very inconvenient. If you are stopped for any reason, the law enforcement officer (LEO) will take you in, typically in handcuffs. As stated above, FTA is a criminal offense, and the police will treat it as such.
When you have an outstanding FTA, consult a traffic attorney to resolve the FTA and the original ticket. One of the first items on the traffic ticket attorney's agenda is to get the bench warrant rescinded and then ask the court to suspend the $300 civil penalty. The attorney can then ask the judge to remove the misdemeanor charge of FTA.
A traffic attorney knows their way around traffic court. An attorney that only practices traffic law typically spends 30 or 40 hours a week in traffic court. They also know the necessary wording to get the civil penalty, misdemeanor charge, and bench warrant removed.
Bigger & Harman, APC, Can Handle Your FTA in Ridgecrest, CA
When you are facing an FTA/FTP in Ridgecrest or other Kern County Traffic Court, call the Bakersfield law office of Bigger & Harman, (661) 349-9300. Se habla Español (661) 349-9755.
We practice only traffic law. When we agree to take your case, we will let you know exactly how much you will pay to resolve your FTA and original ticket.
Email: attorney@biggerharmanlaw.com.
References:
The 2020 CA Driver Handbook.pdf
CVC Section 40508, Release Upon Promise to Appear
California Courts The Judicial Branch of California,