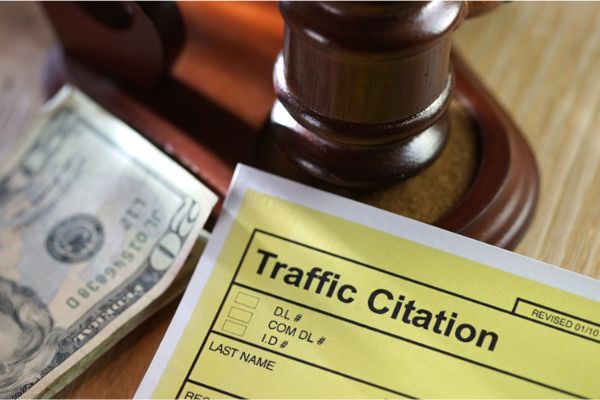 The base fine for a speeding ticket in CA is quite reasonable. However, many Assembly members and State Senators lost track of their responsibility to apply common sense to additional legislation.
A 1 to 15 mph over speeding ticket has a base fine of $35, 16 to 24 is $70, 25 mph over up to 99 is only $100. Not too bad, right? If that were all you paid, perhaps. Even 100+ mph speeding is a $300 to $500 base fine. Still not extreme considering. However…
What Are the Actual Speeding Ticket Costs?
Over the years, the state legislature voted to approve ten add-ons, such as the 100 percent state penalty, plus a 20 percent state surcharge; both go straight into the state treasury. Then, there is a county surcharge. There is a fee to fund night court costs whether or not you used it. Also, there is a court construction fee, a DNA ID fund, a court operation surcharge, an emergency air-medevac fee, and a criminal conviction fee.
Now, more than 80 percent of your fine has nothing to do with the base fine or your violation. Plus, if you decide to plead guilty and accept Traffic Violators School (TVS), you will pay between $55 and $64 for that privilege, plus the tuition fee, and $3 to the DMV to file your completion certificate. I guess someone forgot that as taxpayers, we already pay the DMV workers' salaries.
These add-ons put an unrealistic financial burden on drivers. Many who fail to pay on time get another $300 admin fee added to the amount they can't afford to pay. Then, their driver's license (DL) gets suspended, and the downward spiral continues. They wind up sleeping in the car they can't drive.
The punishment or penalties do not fit the infraction. A second-time lapse of judgment that leads to a speeding ticket conviction will cost the average Californian $2,000 or more without representation. You must consult with a traffic ticket attorney on every ticket. Merely accepting TVS could wind up costing you more for no benefit. A second ticket could nullify the confidentiality provided by the course.
But let's not forget about "fine doubling" in construction areas and school zones. A speeding ticket conviction could wind up costing the driver 30 to 35 times the base fine! And then, there's auto insurance.
That's Only the Fine for a Speeding Ticket; What about the Increased Insurance?
And you thought the fine was expensive. The average Californian pays around $1,960 for full coverage auto insurance. A speeding ticket conviction without TVS attendance will cost the average 40-year-old CA driver nearly $700 per year because of the lost "good driver's discount" and increased risk.
Therefore, that 40-year-old who has just one ticket in 20 or so years of driving, now must pay that same insurance company that has been profiting from their good driving an additional $2,100. That one negligent operator treatment system (NOTS) point assessed by the DMV will remain on their record for three years.
What's more, the driver of that new SUV who was convicted of speeding 100+ mph will lose the right to drive it for 30 days. They will pay $900 to $2,600 for the fine. The DMV will assess two NOTS points, and when the insurance company discovers that speeding ticket conviction, they often raise their insurance two or three times the normal rate. Due to the mandatory court appearance for speeding 100+ mph, there's no chance of TVS. They could wind up paying $30,000 more for insurance on that new car. Consult a traffic attorney.
Got a Speeding Ticket in the Kern County Area of California?
Call the Bakersfield Law Firm of Bigger & Harman, (661) 349-9300. Se habla Español (661) 349-9755.
We assist drivers in Lamont, Shafter, Mojave, Delano, Ridgecrest, Bakersfield, and other Traffic Courts in Kern County and across the Central Valley. We can also help you keep your license from being suspended at a DMV NOTS Hearing.
Email: attorney@biggerharmanlaw.com.
References:
The 2020 CA Driver Handbook.pdf
The San Diego Union-Tribune article, COURTS: How your $35 speeding ticket becomes a $235 fine