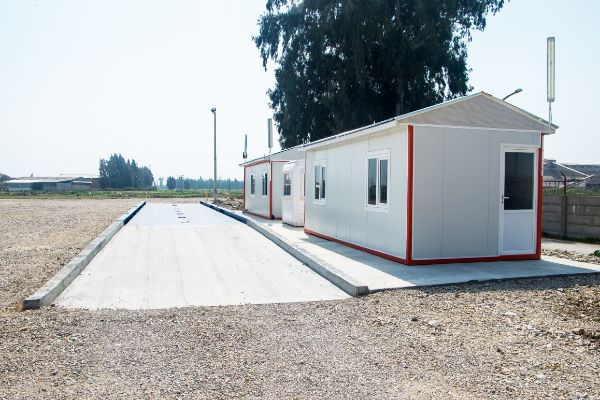 According to the CA Vehicle Code (CVC) Section 2813, Lawful Orders and Inspections, it is a misdemeanor crime for passing a scale. All commercial motor vehicles (CMV) must stop and submit to inspection when the California Highway Patrol (CHP) has the weigh station or truck scales open. 
The exact wording of the order is, "Every driver who fails or refuses to stop and submit the vehicle to an inspection when signs are displayed requiring that stop is guilty of a misdemeanor."
If convicted for passing a scale, you could face up to ninety days in the Kern County Jail, a fine of $1,000 plus state and county penalties, fees, and assessments that could double or even triple a fine. Plus, the judge could enforce both jail and fine in certain circumstances.
Do All Trucks Need to Stop?
Although Section 15210 of the CVC, Commercial Motor Vehicle Safety Program defines commercial motor vehicles as "motor trucks," not all are subject to the scales. Typically, vehicles with a Gross Vehicle Weight Rating (GVWR) less than 11,500 pounds and a bed less than nine feet, do not need to stop. But those used to transport commercial goods for compensation might need to stop. When hauling hazardous material, you must stop.
An RV for personal use only does not need to stop, though a U-Haul or Ryder rental truck must. Obviously, if you are moving your personal belongings, the CHP is not going to inspect your household goods.  
However, when using a rental truck to transport commercial goods for compensation, it is then a CMV subject to the same regulations. Many weigh stations remind rental truck drivers of the need to stop with signs stating, "All Daily Rental/Moving Trucks Must Stop at Scales When Open."
When you are not sure about whether you need to stop at the scales, call the CHP at (916) 843-3400. Because once you get pulled over for passing a scale, it is too late, and you need to call a traffic attorney.
Call a Traffic Ticket Attorney that Regularly Appears in Kern County Traffic Courts 
Call Bigger & Harman for legal advice when ticketed for passing a scale. Bigger & Harman, (661) 349-9300. Se habla Español (661) 349-9755.
Bigger & Harman have been protecting the driving privileges of Central Valley and Eastern CA drivers for more than a decade. We practice only traffic law using a flat fee so that you always know what you will pay upfront.  
Email: attorney@biggerharmanlaw.com. 
References:
The 2019-2021 DL 650 CA Commercial Driver Handbook.pdf

CVC Section 2813, Lawful Orders and Inspections

Section 15210 of the CVC, Commercial Motor Vehicle Safety Program Definitions