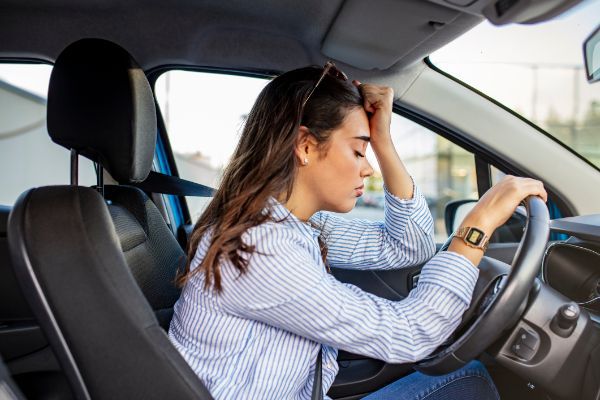 A violation of the CA Vehicle Code (CVC) Section 22406.1, Other Speed Laws, can net you a misdemeanor speeding ticket in your commercial motor vehicle (CMV). 
CA Misdemeanor Speeding Tickets
CVC 22406, Other Speed Laws, sets the statewide speed limit for vehicles with three-axles and vehicles towing a trailer or another vehicle at 55 mph. Although this speed law applies mainly to commercial vehicles, an RV driver hauling their personal vehicle behind could fall under this code. 
However, only commercial drivers in one of the CMVs listed in CVC 22406 are subject to a misdemeanor speeding ticket for driving 15 mph or more over the mandated 55 mph speed limit. 
Let's take a look at the wording: "A person who operates a commercial motor vehicle upon a highway at a speed exceeding a posted speed limit established under this code by 15 miles per hour or more, is guilty of a misdemeanor."
The same driver, in their personal vehicle driving 15 or more mph over the speed limit, "is guilty of an infraction." Although this might not seem fair, it is how the law is written and was approved by the Governor of California. 
Likewise, the CDL holder or CMV driver who is convicted either in their CMV or personal vehicle must notify their employer within 30 days of the conviction. Regardless of in which state you are convicted; the law applies and will follow you. However, the conviction in a CMV is also a "serious offense." You need to consult a traffic attorney with knowledge of criminal law and courtroom experience.   
The FMCSA & CSA Severity Points for a Misdemeanor Speeding Ticket
Speeding 15 mph or more over the speed limit will be assessed ten Compliance, Safety, and Accountability (CSA) severity points for both the driver and on the firm's DOT number. When there is a similar conviction under the unsafe driving category of the BASICS within the last six months, the ten severity points will get multiplied by a three time-weight factor to determine the carrier's percentile under the Safety Measurement System (SMS). 
The higher the percentile, the more frequent and severe FMCSA interventions become. A firm with a percentile above 75 almost never gets to pass an opened weigh station or roadside inspection without being pulled in for inspection. 
Typically, the CDL holder will not make it past one conviction without receiving a termination slip. CDL holders must fight every traffic violation with the assistance of a traffic attorney. 
The Bakersfield Law Firm of Bigger & Harman Can Handle Your Misdemeanor Speeding Ticket  
Call Bigger & Harman, APC, (661) 349-9300, before making a statement to the LEO who stopped you or to anyone before you speak to an attorney. Se habla Español (661) 349-9755.
We have more than a decade of practice as traffic attorneys and have represented many CDL holders accused of misdemeanor speeding tickets. Give us a call.  
Email: attorney@biggerharmanlaw.com. 
References:
The 2019 CA Commercial Driver Handbook.pdf

CVC Section 22406 & 22406.1, Other Speed Laws 

The BalanceSMB.com article, A Guide to CSA Point Values and Transportation