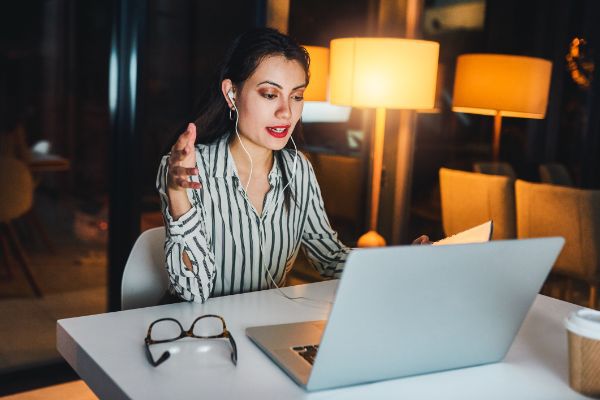 Unfortunately, seeing a traffic attorney about your traffic ticket is not one of the essential items on the Governor's "stay at home" order. The order allows, "…people in California to leave their house "to get food, care for a relative or friend, get necessary health care, or go to an essential job."
Those 16 "essential jobs" do not include a traffic attorney, but, fortunately for CA drivers with tickets and other traffic law issues, the California Judicial Council approved several emergency measures to assist the courts during an emergency meeting on 28 March 2020.
How to Meet with a Traffic Attorney Remotely
Not quite like the 1625 reflection by Francis Bacon, "If the mountain will not come to Muhammad, then Muhammad must go to the mountain." Since the driver can't go to the attorney, drivers must bring the attorney to them. Technology has come a long way since 1625; now, there is no need to bring the mountain to you or go to the mountain.
A driver with a ticket can call or email a traffic attorney to provide the details about their ticket. Most traffic attorneys now have a Facebook Page, Yelp Reviews, Nolo, Avvo, or as is the case with Bigger & Harman, you can go straight to their Webpage to schedule a consultation.
In many CA counties, traffic court dates have been postponed for a minimum of 90 days. However, you should contact a traffic attorney right away to collect and preserve the details of your "alleged" violation. Over a period of three or four months, much of what occurred will be forgotten. Documenting the details of the stop could work in your favor.
Before contacting a traffic attorney, scan your ticket, and then provide as much detail as you can remember about the traffic stop. Keep in mind; a traffic attorney will try to raise a "reasonable doubt" by disputing what the law enforcement officer (LEO) says you did.
If the LEO ticketed you for rolling through a stop sign, and you believe the LEO was not in a good position to view your stop, providing us with the LEO's position will help.
CA Vehicle Code (CVC) 22450, Special Stops Required states that the driver must stop at the "limit line." The LEO parked to the left or right might not have been able to observe your initial stop at the limit line. Maybe all they saw was you roll forward and proceed without coming to another full stop. Likewise, with a crosswalk, your initial stop should be before coming to it and even further back from the intersection.
Hire a Traffic Attorney Rather Than Pay the Fine
Many drivers are too quick to pay the fine for a ticket, rather than making the state prove that you did something wrong. The biggest reason for that is they fail to consider how much more they will pay for auto insurance after a paid fine. The auto insurance premium of the average Californian climbs almost $700 per year after a conviction or paid fine they were not eligible to mask with Traffic Violator's School (TVS).
The fine is usually around $238, plus the $64 that Fresno County charges you for the privilege of attending TVS, pay the tuition, and the fee for the DMV to file your completion certificate, even though you already pay them through your taxes.
Traffic infractions are a money making machine for the state, fight back by challenging every ticket.
By the way, to be eligible to attend TVS, you must have a valid CA driver's license. You must not have used TVS during the past 18 months to mask a traffic ticket. You cannot have been operating a commercial motor vehicle (CMV) when you received the ticket. You must complete the DMV-approved course before the court-ordered deadline, and it must have been for a minor infraction only.
Although your court reminder will say whether you are eligible, you must plead guilty, and pay your fine before you can attend. Never use TVS to mask a "fix-it" or correctable tickets, such as a broken taillight or no proof of insurance or license in possession. There is no benefit to you beyond knowledge.
Traffic Attorneys Who Help Resolve Fresno County Tickets
Bigger & Harman, (661) 349-9300, regularly appear in Fresno County Traffic Court and can assist you with a traffic ticket or DMV NOTS Hearing. Call today to preserve the details. Se habla Español (661) 349-9755.
Email: attorney@biggerharmanlaw.com.
References:
The 2020 CA Driver Handbook.pdf
CVC 22450, Special Stops Required
The Natlawreview article, COVID-19: California Institutes Statewide "Stay at Home" Order to Combat COVID-19
The California Courts Newsroom Press Release, Judicial Council Approves Temporary Emergency Measures to Aid Courts During COVID-19 Pandemic