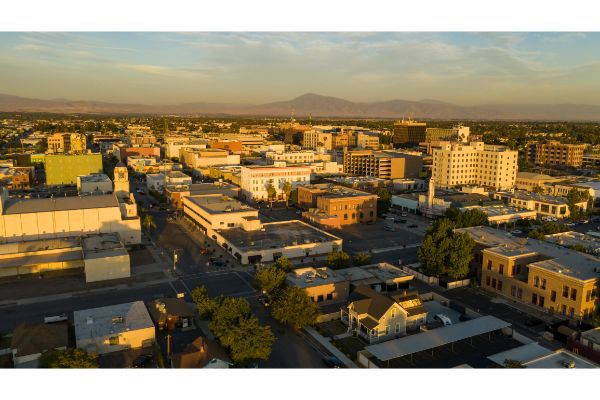 What many traffic ticket recipients do not realize is that legal assistance is just a phone call or email away in Bakersfield. 
When you have a traffic ticket, you need knowledgeable and experienced legal assistance. Most drivers will go to 3131 Arrow Street to pay their fine without ever consulting a traffic ticket attorney. In many cases, it would be wise to ask an attorney if they should challenge the traffic ticket.
For some first-time offenders, it is smarter to accept the fine and traffic violators school rather than challenge a traffic ticket in traffic court. However, without consulting a traffic attorney, you will not know when it is wise to use TVS to keep it confidential.
Traffic Violators School (TVS) & Traffic Tickets in Bakersfield 
First, you should not use TVS to hide a cellphone ticket or correctable "Fix-it" because these are non-moving violations that get assessed Negligent Operator Treatment System (NOTS) points. No license in possession or failure to show proof of insurance are not good uses of TVS.
Secondly, you can only use TVS for minor infractions such as speeding, running a red light or stop sign, unsafe lane changes, etc. A major infraction such as 100+ speeding, misdemeanors like reckless driving, hit and run with damages only, and felony violations are not eligible for masking by TVS. 
Plus, you cannot use it for alcohol or drug-related offenses or traffic tickets received in a commercial motor vehicle (CMV). 
TVS can only be used to mask a traffic conviction once during an 18-month period from issue date to issue date. You must plead guilty to your traffic ticket and pay the court clerk $67, plus the amount of the fine, usually around $238 - $500. 
You must use an approved California Traffic and Safety Institute instructor-based school, a home study, video-based, or internet-based course and complete it before the court-ordered date. 
You are responsible for paying the private business tuition and ensuring your completion certificate reaches the DMV before the date, regardless of the institute's promise to mail the document. Never attend before paying the court clerk, or else you could be required to participate again or have your completion certificate denied.
Which Traffic Tickets Can Be Resolved by a Traffic Attorney    
A knowledgeable and experienced traffic attorney can help you resolve almost any traffic ticket. However, not all are winnable or even worth pursuing a courtroom challenge. Of course, you will never know which to contest without speaking to an attorney.
Bigger & Harman typically help drivers resolve the following ticket, though they may decline to handle a ticket when they know you would be wasting your money. These top tickets are:
Speeding
Illegal U-Turn
Red light tickets
Stop sign tickets
Reckless driving 
Exhibitions of Speed
Unsafe lane change
Passing a school bus
No proof of insurance
Failure to appear
No license or driving with a suspended/revoked license
Wrong-way on a highway
Hit and run (misdemeanor & felony)
Of course, this is not an exhaustive list, and you should call us to discuss your specific ticket. 

Call Bigger & Harman, (661) 349-9300, when you need assistance with a traffic ticket or DMV NOTS Hearing. We practice only traffic law.

Se habla Español (661) 349-9755.

Send us an email attorney@biggerharmanlaw.com.  

References:

Kern County Traffic Court Traffic School page.