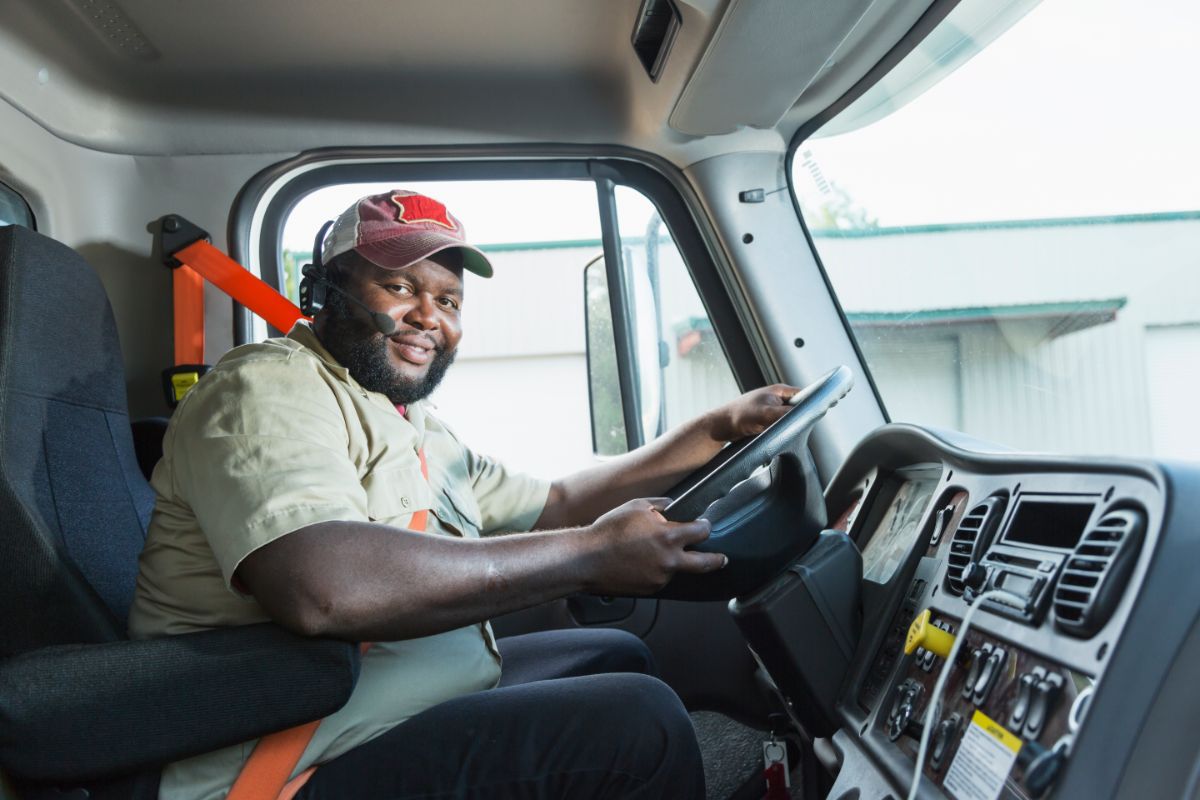 When a driver gets convicted of an FMCSA Compatibility, Safety, & Accountability (CSA) violation, both the driver and the carrier typically get CSA points. Those points are entered into the Safety Measurement System (SMS) under the carrier's DOT number and the driver's Pre-employment screening (PSP) record.
The FMCSA CSA Behavior Analysis & Safety Improvement Categories (BASICs) are:
Unsafe Driving — Most traffic tickets and roadside violations fall into this category. They include several "serious offenses, such as unsafe lane change, following too close, speeding, railroad crossing violations, and cellphone use while driving.
Fatigued Driving — Hours of Service (HOS) driver hours for both property and passenger transports.
Driver Fitness — This category could include anything from a driver's ability to speak English to driving while ill. 
Drugs and Alcohol — This includes convictions and refusal to test. 
Vehicle Maintenance — The top five, according to trucking.info are lights, no DVIR, tire tread depths, fluid leaks, and brakes. These are not necessarily in order of most frequent violations. There are some 200 maintenance violations with one to five CSA points — typically, *it just depends on the inspector and how thorough they want to get. 
Cargo-Related Violations — Explosives violations carry the most significant and harsh penalties. However, there are somewhere around 350 misdemeanor violations dealing with HazMat hauling.     
Crash or Collision Indicators — Typically taken from crash results. Far too many drivers take these results as gospel and rarely dispute them. This could be a costly oversight.
* Annette Sandberg, CEO of Transafe and former FMCSA administrator says, "Any inspector can pull over any truck and find a violation. It's big equipment that's used in a strenuous environment; things can jiggle loose, they break. If inspectors want to be picky, they will find a violation."
CSA & SMS Interactions
The SMS separates the score into one of the seven BASICs categories. If the carrier or driver has a previous CSA violation within the last six months in that category, the time weight multiplier of three is used. If the prior conviction or incident is six to 12 months old, the multiplier is two. After twelve months, the CSA severity points are entered at face value.
Suppose the driver had a fatigued driving violation at a weigh station or roadside stop within the last six months and gets another. The ten-point offense is multiplied by three. The 30 CSA points are entered into the record. It will remain on the carrier's DOT number to determine their percentile for two years. It will stay on the driver's PSP for up to three years.
Once the CSA violation is assessed a severity score, it is placed in one of the BASICs categories and multiplied by the time weight. Then, the FMCSA uses a formula derived from the number of vehicles assigned to a DOT number and the miles driven by those vehicles to assign a percentile between 1 and 100.
Those DOT numbers with a 1 to 49 percentile are considered safe. Those with a 50 to 74 are subject to inspection more frequently than 49 and below. Those DOT numbers assigned a percentile from 75 to 100 are pulled into nearly every opened weigh station, and the FMCSA could consider other interventions.
Other interventions for the carrier could include:
Warning letters
Focused on or off-site investigations
Notice of violations, a timeline for correction of deficiencies, and a formal letter of consequences if not compliant by the deadline
Civil fine and penalties
Cease and desist orders 
The DOT and FMCSA could order the fleet to stop all transport operations until they are fully compliant.
Who to Turn to with CSA Violations, Traffic Tickets, and DMV NOTS Hearings in Truckee  
The best thing a CDL holder can do for their carrier and other drivers operating under that DOT number is to remain fully-compliant with FMCSA rules. Of course, that is much easier said than done, nearly any inspector can find deficiencies at a weigh station. 
Law enforcement officers (LEO) are not always right when they ticket drivers for unsafe lane changes and following too close. At times, that depends on the view of the LEO; they might not see that Prius dart back in front of the tractor-trailer after passing them.
Every driver must protect their driving record and keep their  PSP clean. Once again, easier said than done? Yes, it could be. However, just paying a traffic ticket or accepting a CSA violation because that's the easy way out could be financially detrimental to your career.
You should always consult a traffic lawyer about CSA violations, traffic tickets, and collision reports that are unfavorable and place responsibility on you. If not, you could wind up with an Order of Suspension/Probation from the DMV. 
Even then, it is not too late. A traffic attorney can look at your record and find convictions or paid fines that could be removed at a DMV NOTS Hearing. Plus, a traffic attorney can get more leeway for drivers based on their miles driven.
Call Bigger & Harman, (661) 349-9300. Se habla Español (661) 349-9755.
We are a CA Traffic Attorney firm that has spent the last decade in CA traffic courts fighting for commercial drivers. We regularly represent truckers and other drivers to help resolve traffic issues. 
Email: attorney@biggerharmanlaw.com. 
References:
The 2019 CA Commercial Driver Handbook.pdf
The kpa.io blog, The 7 CSA BASICs in One Minute
The JJ Keller article, CSA Interventions
The csa.fmcsa.dot.gov article, Safety + Compliance = Safer Roads for Everyone
The trucking.info article, Top 5 Vehicle Maintenance Violations