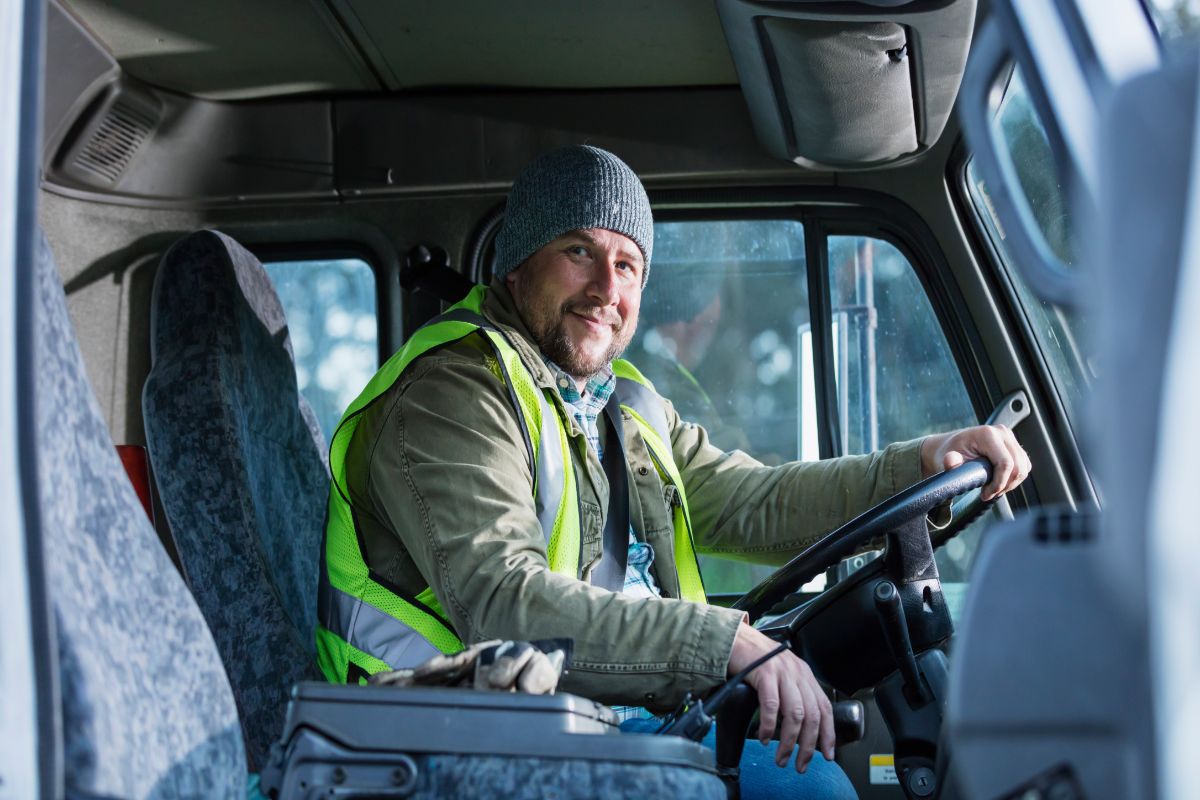 The easy answer to the question, "Can I use personal conveyance during my mandatory 30-minute break?" Is yes, you can. However, in this article, we will take a more in-depth look into personal conveyance and some FMCSA HOS rules that explain why it is OK but in some situations, not recommended.
What Is Personal Conveyance According to FMCSA HOS Rules?
According to the FMCSA.DOT.GOV article detailing personal conveyance, it is "…the movement of a commercial motor vehicle (CMV) for personal use while off-duty. A driver may record time operating a CMV for personal conveyance as off-duty only when the driver is relieved from work and all responsibility for performing work by the motor carrier."
If your carrier allows the use of their commercial vehicle for personal conveyance while off-duty, your 30-minute break should be considered off-duty for FMCSA HOS rules and ELD purposes. You must remember to switch your duty status on the ELD to off-duty.
Would you be allowed to use personal conveyance to go to a parts store and pick up replacement lights for the truck? No, you are performing work for the motor carrier when you do that. 
However, to make a run to a diner or pizza shop, that would be "personal conveyance" since the food or pizza is for personal consumption even when the truck is loaded. When using personal conveyance, the essential ingredient must be for personal reasons and have nothing to do with work.
Whatever the carrier's guidance is to the driver, it must always meet the FMCSA HOS rules' intent and comply with safety standards. A carrier could restrict a driver to use personal conveyance within a specific radius or mile/time limit. Likewise, the carrier can  prohibit personal conveyance altogether.
The primary focus of moving a truck or bus during off-duty operations is the DOT FMCSA HOS rules standard, "nearby, reasonable, safe location."
Personal Conveyance Example According to FMCSA HOS rules
The following are examples of personal conveyance established by the DOT FMCSA: 
En route to restaurants, lodging, and entertainment facilities
Commuting from the driver's home and terminal
Commuting from the load drop-off to home
"Time spent traveling to a nearby, reasonable, safe location to obtain required rest after loading or unloading." 
Movement of the vehicle at the request of a safety officer or law enforcement officer (LEO) However, when this occurs during the mandatory 30-minute break, the break must start over. 
Charter bus drivers can move an unloaded bus (no passengers) to a restaurant or hotel. Other resting off-duty drivers on the bus are not passengers.
Moving personal property
Traveling home from an off-site location during off-duty time
It is the driver's responsibility to keep in mind the "nearby, reasonable, safe location" when considering lodging or personal moves. It is not OK to move the truck or bus to a lodging location that is further away just to set up for your next trip.  
Bigger & Harman, APC Can Help Resolve Violations of FMCSA HOS Rules 
Call Bigger & Harman, (661) 349-9300, to assist in Woodland, CA, Traffic Court of Yolo County. Se habla Español (661) 349-9755.
We can assist with traffic tickets, HOS violations, and DMV NOTS Hearings. 
Email: attorney@biggerharmanlaw.com. 
References:
The 2019 CA Commercial Driver Handbook.pdf
The DriveELD.com blog post, 30-minute Break Rule
The FMCSA.dot.gov article, Personal Conveyance
The truckinginfo.com 
article
, 
6 Things You Should Know About Personal Conveyance