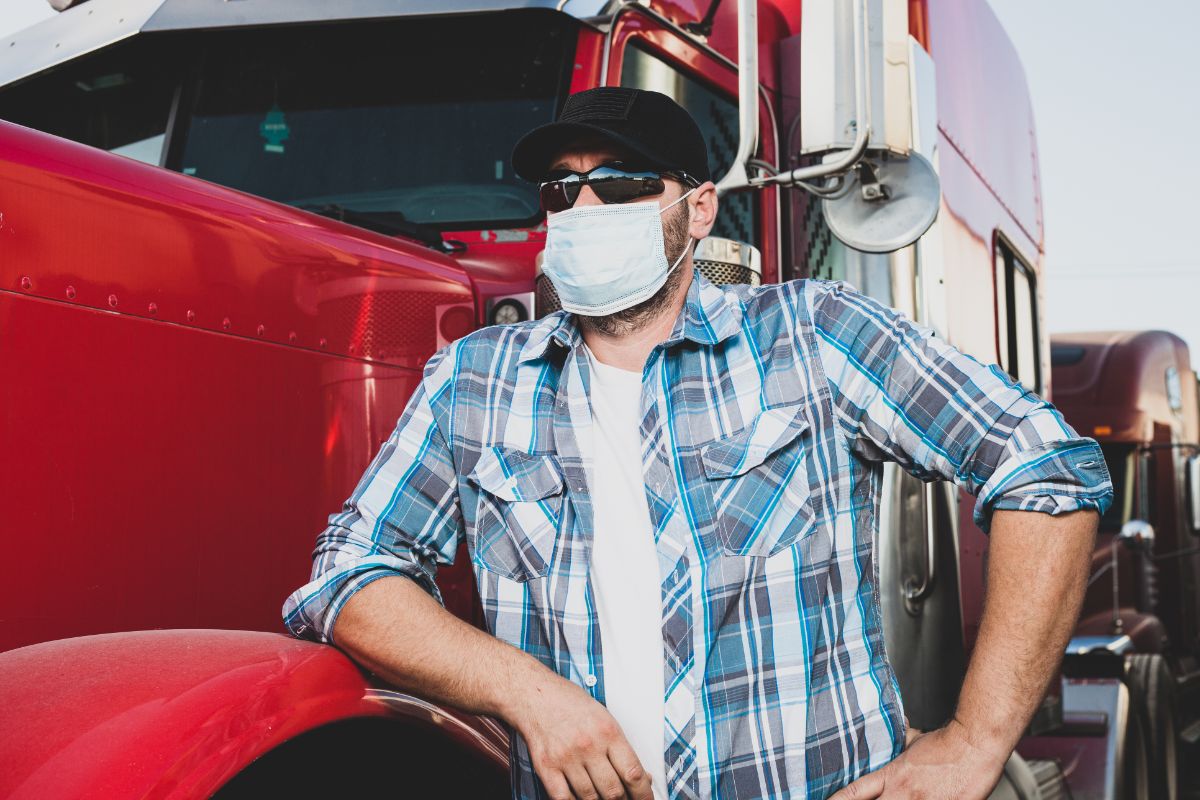 These are uncertain times. However, one thing is certain; truck drivers are the heroes of the highways. They always have been. But now, they are risking their health and well-being more directly than ever before to deliver medical supplies and personal protective equipment (PPE), food, beverages, and other essentials across America.
The acting FMCSA Administrator, Jim Mullen, stated, "FMCSA is providing additional regulatory relief to our nation's commercial drivers to get critically important medical supplies, food, and household goods to Americans in need. The nation's truck drivers are on the front lines of this effort and are critical to America's supply chain."
However, does this exemption to FMCSA HOS rules apply to all drivers? No, there are restrictions to who are exempt. According to the FMCSA's National Emergency Declaration for Commercial Motor Vehicles (CMV), drivers transporting the following essential goods are exempt:
Medical equipment and supplies used to test, diagnose, or treat COVID-19.
Supplies and equipment necessary to prevent the spread of COVID-19, such as masks, hand sanitizer, gloves, disinfectants, and soap.
Emergency restocking of paper products, food, and other grocery items for stores and distribution centers.
Raw materials used in the manufacture of any of the above items.
Fuel
For passenger carriers, anyone directly involved in the transport of medical or other front-line or replacement personnel.
Transporting persons, materials, supplies, and equipment to establish or manage facilities and housing for quarantine.
The personnel designated by local, state, or federal authorities to establish and/or manage medical personnel, isolation, and quarantine facilities.
Under the temporary FMCSA HOS rules, after completing their delivery, drivers transporting passengers must complete eight hours off-duty. Drivers transporting property must have ten hours of rest in an off-duty status.
Monitor Your Drivers Under These Temporary FMCSA HOS Rules
Due to the removal of some restrictions, many drivers are going "full speed ahead." Fleet managers must watch and monitor their drivers' health closely. Some drivers may not realize they are fatigued or ill until they get a ten-point CSA violation for driving fatigued or ill.
Because some restrictions have been lifted to accommodate the movement of supplies and equipment does not exempt your drivers from wearing down under the pressure to deliver the goods. In fact, it could accelerate their weariness. What's more, it is difficult to defend a violation of "driver fatigue."
Just as it is up to the fleet managers to monitor their drivers, you must leave traffic tickets and FMCSA HOS rule violations to qualified traffic attorneys.
FMCSA HOS Rules Violations in Riverside County, CA
When you are cited for an FMCSA HOS rules violation, call Bigger & Harman, (661) 349-9300. Se habla Español (661) 349-9755.
Likewise, we can assist with traffic tickets and DMV NOTS hearings representation. We offer an initial consultation to CDL holders to discuss your circumstances that is free of charge.
Email: attorney@biggerharmanlaw.com.
References:
The 2019 CA Commercial Driver Handbook.pdf
The FMCSA's National Emergency Declaration for Commercial Motor Vehicles (CMV)
The kpa.io blog, Keep Your Truck Drivers Safe Under the FMCSA's COVID-19 Hours of Service (HOS) Rules