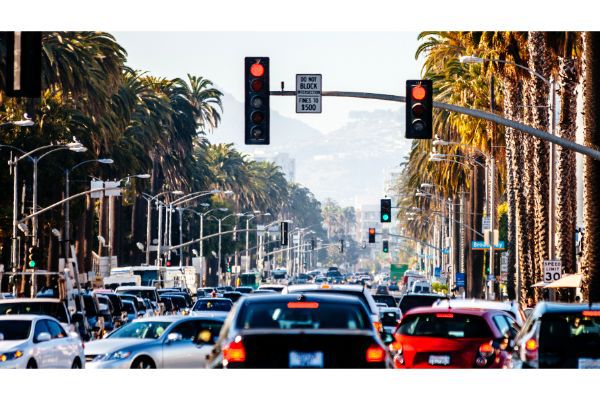 Although many drivers who get cited for these knew they were doing something wrong, few knew they were committing a traffic misdemeanor.
The difference between a traffic infraction and a traffic misdemeanor is an infraction typically requires only paying a fine, and a misdemeanor is a criminal offense that could require spending time in the county jail.
Most traffic violations are infractions, and without the assistance of a traffic law attorney, results in a fine and an increased auto insurance premium that is typically three times as much as the fine. However, these four little known chargeable traffic misdemeanors could send the defendant to jail.
You Need a Practicing Traffic Attorney with Experience in Criminal Trials
All of your Constitutional Rights come into play here. You have the "right to remain silent," you have a "right to an attorney," and "If you cannot afford an attorney, one will be appointed for you before any questioning if you wish." The first two are a given that every driver should rigorously adhere to, but the third part about getting an "appointed attorney" might not be the best decision. Although there are some outstanding, hardworking public defenders, many have a minimum amount or no traffic law experience.
Call the Bakersfield Traffic Law team of Bigger & Harman, APC, who have more than a decade of traffic law experience to see what you can work out. In most cases, their fixed fee for resolution is much cheaper than you would imagine. They specialize in traffic law, and in many cases, are less expensive than other attorneys who charge an hourly rate.
You might ask yourself why it could be decisive to use an attorney that only practices traffic law. Although you will be tried in Superior Court, traffic law is quite different than what you see on TV. Those same decisions could affect your case.
Traffic attorneys spend most of their working time in traffic court listening to traffic law decisions being ruled on almost daily. The rest of their daily routine includes writing requests for dismissals and reduced charges.
This is not a question as complex as "which came first, the chicken or the egg," this is common sense. You need a traffic attorney with criminal law experience much more than a criminal law attorney with a smattering of traffic law experience.
Chargeable Traffic Misdemeanors in California
Traffic violations in California have some of the highest fines in the country. What's more, you could pay double or triple auto insurance premiums after a conviction. However, if you are convicted of one of these four little known chargeable traffic misdemeanors, you could leave the courtroom on your way to the county jail.
It is crucial to consult with a traffic attorney before you make a statement to the LEO who made the arrest, or any officer of the court.
Fleeing from Law Enforcement Officers (LEO) Is a Traffic Misdemeanor
This traffic offense is stated in the CA Vehicle Code (CVC) Section 2800.1, Administration and Enforcement. The code describes the offense as a driver who, "willfully flees or otherwise attempts to elude a pursuing peace officer's motor vehicle, is guilty of a misdemeanor punishable by imprisonment in a county jail…" for up to one year, a fine of up to $1,000, or both.
The wording and elements of this section of traffic law are precise as to warnings, willfully fleeing, and intent. You must consult an attorney who is familiar with both traffic and criminal law.
The charges will depend on whether it is ruled as a misdemeanor or a felony. The more severe charge of a felony is usually charged when there are property damage, injuries, or death.
Engaging in a Speed Contest on the Highway or in a Parking Garage
You may be one of those drivers who gets an adrenaline rush when overtaking another driver. You end up chasing them and trying to overtake them on the highway resulting in a speed contest. Likewise, it could be a speed contest to set up a timed race across a certain distance where the speed limit is violated.
This could cost you between $335 to $1000 for the base fine, up to 90 days in jail, or both - even if you are a first-time offender, or convicted of aiding and abetting a speed contest by setting up barricades on a highway. A repeat of the same offense within five years could lead to a six-month term in county jail and a suspension of your license for six months.

Traffic Misdemeanor: Misuse of Handicapped Parking Tags or Plates
Designated parking spaces may not seem like a big deal to many drivers. Some might even think it "cute" or a smart way to get around waiting for a legitimate parking space to open.
You might have a five-minute errand to run and your partner's car or van has a plate on their vehicle designed for handicap parking use. To save time, you take their car even though they aren't going with you and believe you will have no problem finding a handicapped parking spot.
You might not think this is a big deal. You might even brag about how smart you are to friends. However, misusing a disabled plate or tag is not cute or smart; it is a misdemeanor crime. You could spend six months in the county jail, pay a fine between $250 and $1000, or both for this offense.

Driving after Suspension of License Is a Traffic Misdemeanor
Although many drivers know this is illegal, most do not realize it is a criminal offense. If your license has been suspended, stay out of the driver's seat until your suspension is lifted and your driver's license reinstated. It is not enough to serve out the time given by the court for your suspension. You must also go to the DMV and pay the fee to get your license reinstated.
Failure to do so could earn you six months in jail and a criminal record even for a first-time offender. A repeat of the offense can lead to five years in jail. If you have been accused of this offense, you need an attorney.

Traffic violations in California are taken very seriously, and you do not want to end up in jail due to ignorance. These offenses can also cost you a lot of money for fines and even more for increased insurance. Plus, misdemeanor charges could leave you with a criminal record. If your license is suspended, don't drive. If you get arrested, get an attorney.
Likewise, if you have been convicted of one of these offenses and served the penalties, you could hire a traffic attorney to attempt to get the record expunged. According to Cornell Law School's Legal Information Institute(LII) and Nolo's Plain English Law Dictionary, the definition of "expunge" is "to intentionally destroy, obliterate, or strike out records or information in files, computers, and other depositories."
The Bakersfield Traffic Team of Bigger & Harman, APC, in Kern County
Call Bigger & Harman, APC, in Bakersfield, CA, (661) 349-9300. Se habla Español (661) 349-9755.

We assist drivers in Kern County charged with a traffic misdemeanor. We can also help you keep your license from being suspended at a DMV NOTS Hearing.

Email: attorney@biggerharmanlaw.com.

References:

The 2020 CA Driver Handbook.pdf

CVC Section 2800.1, Administration and Enforcement

Cornell Law School's Legal Information Institute (LII) and Nolo's Plain English Law Dictionary