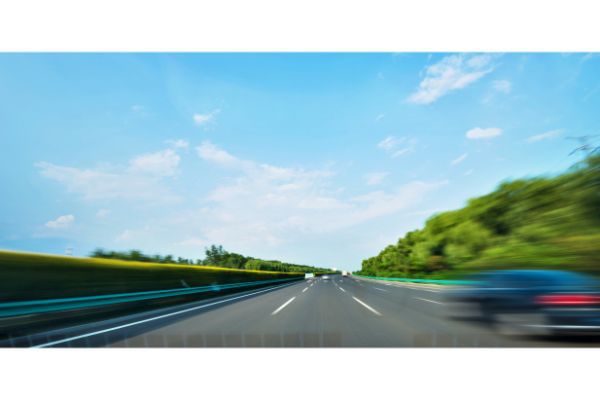 Truckers are usually very careful about speeding or other violations in their CMV, but occasionally they let loose a little in their private vehicle. However, speeding 100+ mph can be devastating for any driver.
Speeding 100+ MPH as a Trucker? Do Not Let This Happen to You
Although the FMCSA does not get notified directly, you still need to notify your employer if convicted. Plus, if you get convicted on a speeding ticket for 100+ mph, the judge can suspend your driver's license (DL) for 30 days. If you can't drive, chances are very likely you will get fired, especially if your employer finds out you were speeding over 100+ mph.
The Consequences of a Speeding 100+ MPH Conviction
If you get ticketed for speeding more than 100 mph, you will have a mandatory court appearance by your attorney or you. If convicted, you face a base fine of $300-500, and some judges will add $100 for every mph over 100, which when you add in the ten state and county assessments, turns into $900 to $2500. You will get assessed two Negligent Operator Treatment System (NOTS) points that will stay on your driving record for seven to ten years.
Plus, when your insurance company sees the conviction, and they will because you cannot attend traffic school to mask it from the public, they will drop your "good driver's discount," and put you into a higher risk category. Your auto insurance will double or triple. The average Californian pays $1960 per year, imagine if you must pay double or triple that. Over a seven year period, it could cost an additional $15,000. You could surely do better with an attorney.
Whatever anyone tells you, when you get a speeding ticket 100+ mph, you need a traffic law attorney, especially as a CDL holder. No other attorney will do. Although there are some very good family and divorce lawyers, in traffic court they will be like "a fish out of water."
Consult a Local Bakersfield Traffic Ticket Attorney
Call Bigger Harman, 661) 349-9300. Se habla Español (661) 349-9755. We specialize in traffic law and have gotten tremendous results with 100+ mph tickets. We fight them like no one else.
For one thing, when you hire us, you can go back to work and put it out of your mind. We can't always get a dismissal, but our success rate is very good because we treat over 100 MPH tickets very seriously. Call us for a free, no obligation consultation.
If you are not able to call, send us an email, attorney@biggerharmanlaw.com.