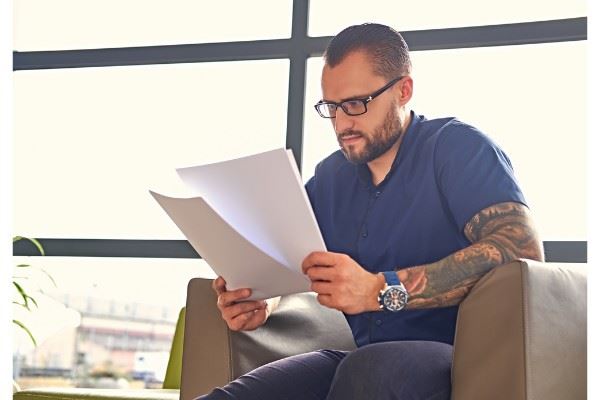 Did you ever wonder why some Compliance, Safety and Accountability (CSA) points stay on your Pre-employment screening program (PSP) record even though the violation got dismissed or reduced? The answer may be simpler than you think.
You had been driving for the same small trucking company for almost five years, and although the people were nice, they didn't pay very well. So, when you saw the ad for a driver at a large trucking firm with a signing bonus and $80,000 annual pay, you applied.
You can't believe you didn't get that job. The signing bonus could have made a big difference. You could have gotten a new car and put a down payment on a house to get out of that cramped apartment. What went wrong? They said as long as my PSP was clean, I was as good as hired.
CSA Points Not Removed
Well, you went to DataQs and quickly found out why you didn't get the job. The dismissed speeding ticket was still on your PSP. There was even another driver's Form and Manner violation on there. Evidently, the DMV did not send in the dismissal notice. They're quick to send in the ticket; they should be as fast to send the court record of dismissal.
Every CDL holder should check their PSP and state motor vehicle driving record semi-annually, or before applying for another job. You never know what got misfiled on your record. Two drivers with similar names working for the same firm might get the other's traffic violation in their file.
When you discover an erroneous violation on your PSP, you can file a request for data review (RDR). Likewise, whenever you get a ticket dismissed or reduced, you should do the same. The dismissal should wipe out the record, and a reduced charge should get the severity CSA points decreased as well.
Inspection Selection System (ISS) Works on CSA Points
What a lot of drivers don't understand is the higher your CSA points total is, the more likely you are to get pulled into a roadside inspection. The same is true of your carrier's CSA points. The inspectors consider the DOT number to select trucks for the ISS unless the vehicle displays a Commercial Vehicle Safety Alliance (CVSA) sticker showing they have recently passed an inspection.
Your MVR
All drivers should request a copy of their MVR periodically. It will get really complicated if you get an Order of Suspension and Probation from the DMV because of too many Negligent Operator Treatment System (NOTS) points. Whether those points are yours or not, you will have to request a DMV Hearing to get a stay on the suspension order. You will need to hire a traffic ticket attorney to represent you at the hearing if you can't get there.
It is wise to have a traffic lawyer there, as they know which tickets can get removed. Likewise, they can ask for an "exposure" calculation, if those points are yours. The system allows the DMV to give CDL holders more NOTS points before suspension, considering their miles driven.
You can get a copy of your MVR on the DMV portal. Just register, pay the $2.00 and request your driving record. If there are errors, you should request your official MVR and ask the DMV to fix the errors. You can do that by mail or in person.
Discuss Your Situation with a Traffic Lawyer
When you have a traffic ticket, call Bigger & Harman, (661) 349-9300. Se habla Español (661) 349-9755.
We assist drivers to resolve their traffic tickets and at DMV Hearings. We practice only traffic law. Therefore, we spend a lot of time in traffic courts across the Central Valley. From our office in Bakersfield, we travel to traffic courts in Lamont, Delano, Mojave, Ridgecrest, Santa Clarita, Fresno, Barstow, Shafter, Hanford, and many others.
We know how to get tickets removed from a driver's MVR because we know traffic law, which laws have recently changed, and how to get the DMV to consider a driver's increased exposure due to miles driven. Call us today for a free consultation.
Send us an email, attorney@biggerharmanlaw.com.
References:
The 2018 CA Commercial Driver Handbook .pdf
The DMV Portal
The FMCSA DataQs Portal