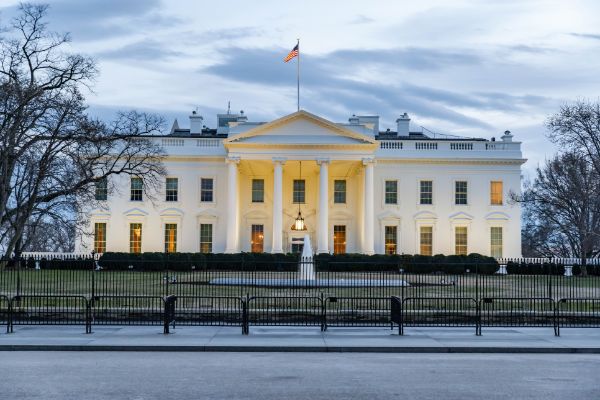 According to Jim Mullen, the acting FMCSA administrator, speaking at the Truckload Carriers Association on 3 March, the final rules for the new Hours of Service (HOS) revisions have been sent to the White House.
He states that although he couldn't talk specifics about the rules, it should provide increased safety for all drivers, and "…increase flexibility for commercial drivers." Mullen also stated there was no specific timeline for approval or rejection of the final rules. 
The Final Rule Proposed HOS Changes as Outlined Last August
Although no one is sure, outside of the FMCSA and the Office of Budget Management (OBM) who received the rules, of what is contained in the final version sent to the White House, this is what the FMCSA published: 
Expand the "short-haul" (100 air-mile) 12-hour exemption to 14 hours, which would put it more in line with rules for long-haul CMV drivers and possibly add 50 miles to the radius of operations
Extend the 14-hour limitation of "on-duty status" by two hours during adverse weather
Revise the 30-minute mandatory break to give drivers more flexibility; it must currently be used within the first eight hours. The new rule could pause a driver's on-duty time by 30 minutes up to three hours
Reinstate or revise the 10-hour, off-duty, split sleeper-berth rule to allow more flexibility 
Despite the US DOT SEC Elaine L. Chao's stated expectations from last August, "This proposed rule seeks to enhance safety by giving America's commercial drivers more flexibility while maintaining the safety limits on driving time," after receiving more than 8000 comments from truckers and carriers, no one is sure how much of the original verbiage remains.  
At this point, for all concerned, it's just wait and see for now.
Temporary Halt to the HOS Rules for Some Truckers Due to the COVID-19 Outbreak
According to a report from a Yahoo! News on Business Insider, the FMCSA has suspended the HOS for drivers, "in support of emergency relief efforts related to the COVID-19 outbreaks." Sean McNally stated, "This waiver will help keep loads of medicine, supplies and food moving as the country manages this current pandemic."
CDL holders are advised to check with fleet management about whether their cargo qualifies for the waiver to avoid unnecessary violations of the HOS rules.
What to Do about HOS Violations
Until the HOS rule changes are  finalized, or you qualify for the COVID-19 waiver, you must follow the current FMCSA rules. If you get caught violating the FMCSA HOS rules, it could mean a big fine, seven Compliance, Safety and Accountability (CSA) severity points, and possibly an Out-of-Service (OOS) Order. 
When you get an HOS violation, you need legal assistance to ensure this does not become a part of your CA motor vehicle driving record (MVR) or your Pre-employment Screening Program (PSP) record. Once it is a part of your PSP, it could be more difficult to get a high-paying job with another firm.
Traffic Attorneys Who Handle Woodland, CA, Area HOS Violations
When you receive an HOS violation you believe is unwarranted, call Bigger & Harman, (661) 349-9300. Se habla Español (661) 349-9755.
HOS violations are complex and require the attention of an experienced traffic attorney to keep these off your driving record. Give us a call, and let's talk it over. 
Dismissed!
Posted by Anthony on Avvo, September 12, 2019.
"Got my traffic ticket dismissed & kept my CDL clean Couldn't ask for better communication or results! Thank you."
You can also send us an email, attorney@biggerharmanlaw.com. 
References:
The 2019 CA Commercial Driver Handbook.pdf

The truckinginfo.com article, Final HOS Rule Goes to White House for Review

The FMCSA notice of proposed rulemaking (NPRM), FMCSA Publishes Hours of Service Proposal to Improve Safety and Increase Flexibility for Commercial Drivers, dated 23 August 2019

Yahoo! News Business Insider report, Unprecedented Move by Trump Administration Suspends the HOS

The Balance article, How CSA Points Affect Truckers