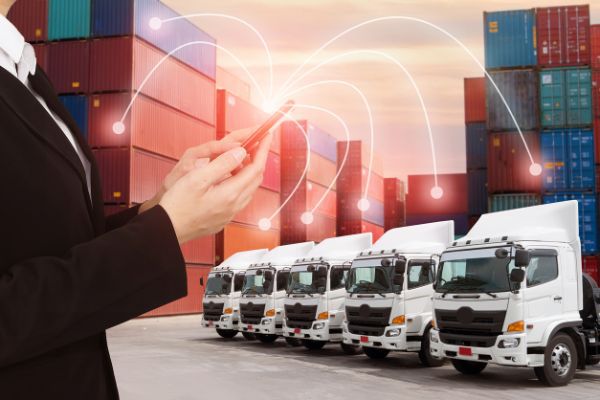 Determining the subjective "top or best" trucking firms can be challenging because different drivers look for different incentives from a trucking firm. A young driver might think time at home with the family is a top consideration, while an "empty-nester" might determine pay and bonuses to be their top priority. Likewise, both might favor medical insurance coverage, retirement, and other benefits as their top concern.
Trucking Firms: What to Consider
Whether you're a seasoned veteran driver or a novice, when considering a new firm to drive for you should examine their pay, work-life balance, and benefits. Benefits at top companies include stock options, paid vacation time, retirement plans, and more. Another consideration every driver should look into is a "safe driver's'" bonus.
Pay: What Are the Top Trucking Firms Pay & Benefits?
The following table shows what the top five trucking firms pay annually and a per hour average:
| | | | | | | | |
| --- | --- | --- | --- | --- | --- | --- | --- |
| Trucking Firm | Annual Ave. | Hourly Ave. | Stock Options | Paid Vacation | Health Insurance | Retirement | Safety Bonus |
| | 87,204.00 | 41.92 | 15% discount | 6 weeks Postnatal-Adoption | Yes | 401k | Yes |
| | 87,500.00 | 42.07 | Yes | 3 weeks & 12 wks. postnatal | Yes | Unknown | Per Qtr. |
| | 83,921.00 | 40.35 | | Unknown | Yes | 401k | Unknown |
| | 82,892.00 | 39.85 | Yes | Unknown | Yes | 401k | Yes |
| | 79,906.00 | 38.42 | Unknown | Unknown | Yes | Yes | Yes |
Sysco is a global marketer, seller, and distributor of food products to the educational, healthcare, lodging, and restaurant industries with $59 billion in sales in 2018 and 67,000 employees and staff.
Although nearly everyone is familiar with Wal-Mart, few are knowledgeable about their trucking opportunities. Wal-Mart is currently one of the highest payers of truckers at roughly $.90 per mile.
Epes Trucking has one of the best health care options in the industry and provides confidential, free counseling through its Employee Assistance Program (EAP). Their counselors are available 24-hours a day and not just for substance abuse but family, stress, and credit management as well.
Acme has been trucking for more than 50 years and claims to have the most professional truckers in the industry with a highly-touted safety bonus program. They also assert prompt payment. If you work one week, you get paid the next.
Brady Trucking's motto is "Built by Truckers for Truckers." Brady uses the Dave Ramsey Smart Dollar financial wellness program to help truckers stay financially solvent. That and a host of other driver benefit packages.
Which Trucking Company Is the Best?
Although Wal-Mart pays the best, salary is not the only consideration when choosing a company to start or finish your driving career. Before deciding your next move or staying with your current firm, examine the options and benefits carefully. Ask other drivers how they like it with the trucking company where they work.
Furthermore, always consult with a traffic ticket attorney when you receive a traffic violation to protect your eligibility to drive for the best firms.
Ask Your CDL-Friendly Traffic Attorneys About the Roseville, CA Traffic Court
Whether you drive for Landstar, Taylor Heavy Hauling, Great Western or any of the dozens of trucking companies in Roseville or nearby Sacramento, you could get ticketed out there on I-80. If you do get roadside inspection violations for bad equipment or traffic violations for speeding, railroad crossings, overweight, etc. call Bigger & Harman at (661) 349-9300. Se habla Español (661) 349-9755.
We practice only traffic law, plus we work on a flat-rate fee. You will always know how much you will pay. You will never get a surprise charge for hours spent on writing requests for dismissal or time spent in court. That's what we do. We appear in traffic court so you don't spend valuable hours there when you should be driving.
No matter how many times we need to go to court to resolve your ticket, get a dismissal or reduced no-point violation, our fee is the same. Give us a call to find out what we can do for you.
Send us an email, attorney@biggerharmanlaw.com.
References:
The 2019 CA Commercial Driver Handbook .pdf
The truckdriversalary.com article, Best Trucking Companies to Work For
Each of the five trucking companies' websites: Sysco.com Careers, Wal-Mart Careers, Epes Transport Careers, Acme Truck Line Careers, and Brady Trucking Careers