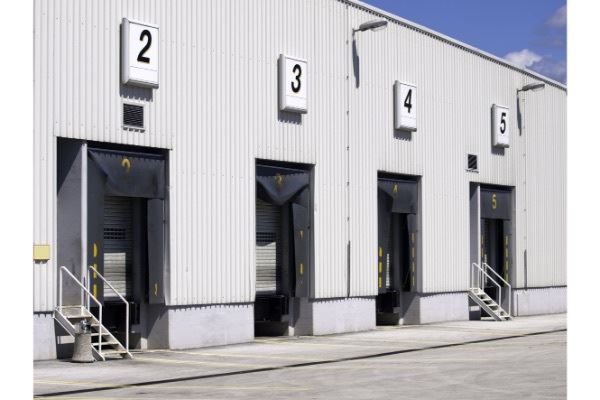 Two flatbed trucking companies closed their doors within weeks of each other, putting hundreds of drivers, dispatchers, and staff out of work. Falcon Trucking of Youngstown, OH,(550 employees) and Williams Trucking (Around 50 employees) in Alabama suspended operations. Falcon sent emails or ELD messages to employees on 27 April to inform them of the shutdown.  
To make matters worse, in both cases there was no prior warning. In at least one company, management may have broken the law in not warning their workers of the shutdown. 
With the amount of freight shipped and profits rising for most trucking companies, what really caused these closings? Whether it was mismanagement, missed maintenance, or misfortune, it left many people wondering if they would get paid and when. Even worse were those who did not have the funds on hand to get home when their fuel cards shut off.
Imagine being out on the road for days when an unexpected message appears on your ELD. What do you do? Do you continue and deliver the goods? Many did, while others left the truck and cargo at a rest stop, unable to buy gas to move it any further. Therefore, freight valued in the millions was also stranded. Even some of the executives at Falcon reported receiving their notice in a message.
Understandably, these stranded drivers are upset, to put it mildly. Bitter and disappointed are two other adjectives that fit. However, where do the drivers go from here is the significant question many are asking. It might be of little comfort, but there is a driver shortage, and nearly everywhere you look online, companies are reaching out to those drivers with requests for employment applications.  
There are a dozen or more trucking companies with recruiting comments on the Commercial Carrier Journal (CCJ) website. Check the comments at the bottom of the article, 700-truck Falcon Transport maroons freight, equipment, drivers, and bills in sudden closure, which we used for some of the information in this blog spot.  
What Role Did the GM Plant Closure Play at Falcon Trucking?
Many are asking, "What role did the GM plant closure have on Falcon Trucking?" One official at Falcon contends the company likely would have gone under even had the GM Lordstown Complex stayed open as there were possibly millions in unpaid invoices and salaries. Straley, a safety and driver training executive argued, "We were losing millions [of dollars] in expediting freight for GM." Therefore, putting all the blame on GM might not be realistic.  
The plant at Lordstown manufactured the GM Cruze, which the company discontinued in March.Admittedly, some of the blame must get placed on GM's closure, but Straley says management must have known that closure was imminent and should have warned employees sooner.  
What Happened to the Worker Adjustment and Retraining Notification (WARN) Act?
The WARN Act requires companies with 100 or more employees, not counting temporary hires, to provide a minimum of 60 days' notice. Shouldn't many of these drivers and dispatchers have received the 60-day notification required by Federal law? One company executive estimated nearly 150 drivers were left in a lurch while on the road with a canceled fuel card. 
Many of Falcon's and Williams' trucking company employees have filed a class-action suit for back pay and benefits for the 60-day period. Plus, damages for not complying with the WARN Act. Many of the drivers affected by these sudden shut-downs still remember the Arrow closure in 2009. Many were employed or had friends and family who were drivers there as well. 
Maintenance Records for These Trucking Companies
Many believe the maintenance records for these companies were suspect, and the FMCSA data of roadside inspection failures and out-of-service (OOS) orders seem to bear that out. Particularly the smaller Williams Trucking, which is reported by FMCSA to have had twenty-four out-of-service (OOS) orders for maintenance in the previous two years during just seventy-four inspections. That figure represents a one-third inspection rate failure. Furthermore, six collisions were reported during that period for Williams, two with injuries. 
Some drivers at Falcon complained the trucks were old and the maintenance spotty. If something went wrong with the truck you were supposed to drive it might be in the shop for weeks. One driver stated, "Spent too much down time waiting for repairs to be done and then truck broke down on the road within hours." On the Indeed.com review site, 113 former drivers gave them 2.8 stars out of 5. Keep in mind; some of these reviews were after the closure so they might be biased. 
What to Do About Trucking Tickets & Roadside Inspection Violations
Even the best drivers go afoul of the law occasionally. However, those who accept the ticket or violation and pay the fine spend less time on the road. It is essential to contest every ticket or violation due to a zero-defect mentality at large trucking firms. Some fleet managers even consider a moving violation in your private vehicle as reason to terminate a driver. Although violations in a private vehicle do not always affect their fleet insurance premium, some look at it as careless.  
Many novice drivers believe it is less expensive and more convenient to pay the fine for an overweight truck, speeding, following too closely, and others. They fail to realize speeding 15 mph or over and flowing too closely are FMCSA "serious offenses" that will get them a disqualification with a second offense within three years. You should always consult a traffic attorney before deciding to pay any ticket.
Ask About Your Truckee Traffic Ticket 
Call Bigger & Harman at (661) 349-9300. Se habla Español (661) 349-9755. We are experienced traffic court attorneys who practice only traffic law in Truckee, Roseville, Placerville, Woodland, South Lake Tahoe, and Sacramento traffic courts. 
We are empathetic to truck and bus drivers and understand their situation. Therefore, we offer all CDL holders a free initial, no obligation consultation about your ticket or violation.
Send us an email, attorney@biggerharmanlaw.com.