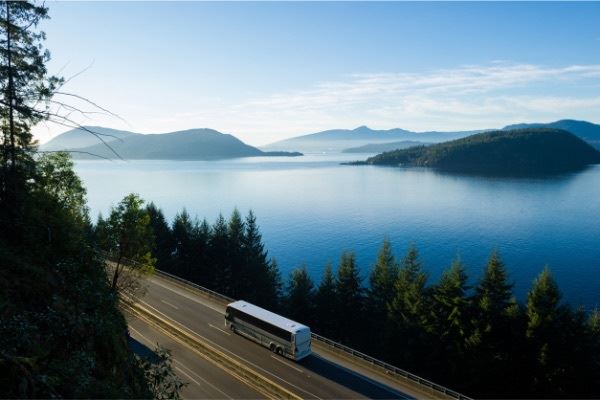 An unsafe lane change in your truck or bus could be a misinterpretation of what really happened by the law enforcement officer (LEO) issuing the ticket. When someone cuts in front of you too quickly after passing your truck, it may cause you to make a sudden "unsafe lane change" in the eyes of the LEO. An animal or pedestrian running out into the road might be another instance where the maneuver was actually the safest move at the time. Even the slightest deviation from the lane you are traveling in could be viewed as an unsafe lane change.
Pleading your case with the LEO might not have the desired result. If the LEO issues you a ticket, you should consult with a traffic ticket attorney and challenge the ticket. An unsafe lane change conviction could cost you a 60-day disqualification, your job, or both.
FMCSA Possible Disqualification Offenses
Did you know any of these offenses could cost you a 60-day unpaid vacation for a second conviction within a three-year period? Plus, any conviction of a railroad crossing will lead to immediate 60-day disqualification.
An unsafe lane change
Following too closely
Speeding, 15 mph over the posted limit
Violations of traffic control devices
Failure to obey law enforcement
Cell phone use while driving
Texting while driving
Driving a commercial motor vehicle without CDL or CLP
Not having the proper endorsements for the vehicle you are driving
Although some of these make sense, it always makes sense to consult with an attorney before paying the fine. Paying the fine is an admission of guilt. Once you pay the fine, there is no turning back. The law and the FMCSA see it as a conviction.
Unsafe Lane Changes, Disqualifications, and the DMV
However, all is not yet lost when you get notified of disqualification by the FMCSA. You can still hire a traffic defense attorney and request a DMV Hearing. Whereas the FMCSA administers interstate commerce transportation, it is up to the state to actually suspend your driving privileges. The DMV could allow you to drive locally during the CDL disqualification if it finds there were insufficient grounds for the disqualification. Also, the DMV could provide you with paperwork to submit with a DataQs Request for Data Review (RDR).
Likewise, a DMV Hearing is also possible when you have a Negligent Operator Treatment System (NOTS) total of four or more points within 12 months, six within 24, or eight within 36 months. However, the DMV cannot consider driving exposure from your CDL when all of the points were accumulated while driving your private vehicle. Always consult an attorney before assuming it can't be done.
Knowledgeable Traffic Attorneys Who Regularly Handle Tickets in Riverside County
Call Bigger & Harman at (661) 349-9300 for legal assistance. Se habla Español (661) 349-9755.
We handle all types of traffic violations. We are traffic law attorneys who work with Riverside lawyers to defend CDL drivers. We offer a free, no obligation phone consultation because we know drivers do not have the time to come in and speak with us face-to-face. When you're on the road, you cannot take the time to sit in court waiting for your case to get called.
Send us an email, attorney@biggerharmanlaw.com.