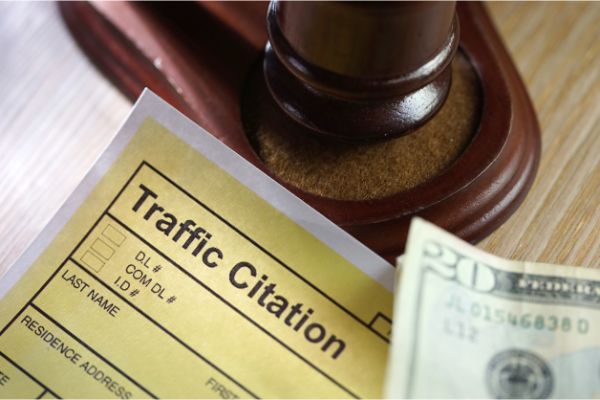 A commercial driver's license (CDL) is a great responsibility or a tremendous liability. When an employer starts the recruiting process, essential information about the driver's history that has been posted in the FMCSA'S Pre-employment Screening Program (PSP) and the California Employer Pull Notice (EPN) Program gets examined. Employers use this data to ensure they hire a driver who will honor their driving responsibilities. They want a safe, reliable, and careful driver.
It is crucial to know how a ticket in your commercial motor vehicle (CMV) and your private vehicle affects your CDL. Ultimately, how you handle a traffic ticket will affect your CDL and career. Consulting a traffic ticket attorney about every ticket is vital because a conviction or paid fine will get reported to both the PSP and the EPN.
How Essential Is Your CDL Record?
When an employer looks at driving records, whether your CDL, PSP, or your local motor vehicle driving record (MVR) on EPN, they are looking for drivers without accidents or convictions for moving violations. Employers want to ensure their fleet insurance will not go up because they chose a careless driver. This is particularly true for large fleets that can afford to pay more in salary and bonuses.
In many cases, even one moving violation may cause you to be passed over in favor of another driver with none. Your CDL must be defended at any cost. Many drivers think it will cost more to hire an attorney rather than pay the fine. That is rarely true. When you merely pay the fine, you just pleaded guilty. Some minor infractions for a regular driver are serious offenses for a CDL holder. Do not risk losing your CDL.
Following too closely, railroad crossing violations, speeding 15 mph or more over the speed limit, and others are considered a serious offense by the FMCSA. You will get disqualified from driving for 60 days after just two of these offenses. How long do you think fleet management will hold your position open if you are disqualified? A third serious offense will get you a 120-day disqualification.
What's more, employers worry that their fleet insurance will go up when they hire or retain a driver with moving violations. Even a second speeding ticket within 18 months in your private vehicle could cost you as much as $2000, $500 for the fine and an additional $1,500 in increased premiums over the three years a paid fine or conviction will stay on your driving record. Moreover, CDL holders must report paid fines and convictions to their employer within 30 days. According to FMCSR Part 383.31, a driver must report a conviction to their employer even when it is under appeal.
DataQs and Your CDL
It is imperative to check your CDL record or PSP on DataQs frequently. Any Compliance, Safety, Accountability (CSA) severity points assessed on your PSP should get removed if you win on appeal. The DMV will send a notice to the FMCSA after a conviction.
However, if you get a reduced charge or acquittal and notify DataQs, they will take off the points or assess just one point for a reduced charge, regardless of the offense. At times, the DMV might not put the two together and send in the appealed decision because they are directed to send convictions and at-fault accidents, not acquittals. It might require a traffic ticket attorney to get your CDL record cleared.
Trust Your CDL Record to Traffic Attorneys Who Regularly Practice in Kings County
Traffic ticket convictions and paid fines are the same, these both negatively affect your CDL. Whether you drive a bus for Kings Area Rural Transit (KART), ambulance or van for Wilson Abby Medicab, tanker/reefer for Kings County Truck Lines, or another truck for one of the Kings County private trucking firms, when you get ticketed for speeding, bad equipment, following too closely, railroad crossing violations, or a shortcoming at a roadside inspection your CDL could be in jeopardy.
We handle only traffic law. That is why we have so much knowledge and experience in Hanford Traffic Court and others around the Central Valley area. Therefore, when you get a ticket, even Lyft and Uber drivers can benefit from our expertise in obtaining dismissals and reduced charges. Talk to us today; it could save your CDL or taxi and chauffeur license.
Call Bigger & Harman at (661) 349-9300.
Se habla Español (661) 349-9755.
Send us an email, attorney@biggerharmanlaw.com.
References:
The 2019 CA Commercial Driver Handbook .pdf
The FMCSA DataQs website
The DMV Portal EPN Program