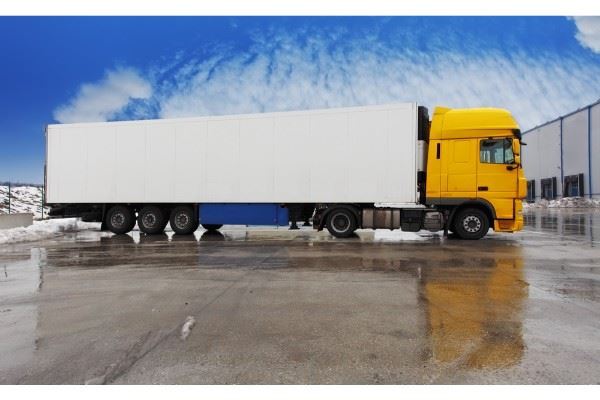 Form and manner tickets are some of the most frequently issued violations in roadside inspections. Fortunately, these are some of the simplest to prevent. Form and manner tickets comprise one-fourth of all Hours of Service (HOS) violations for CDL holders, both cargo and passenger transports must log their driving hours. 
Updating Non-Permanent Entries Prevent Form and Manner Tickets
The use of mandatory e-logs and Record of Duty Status (RODS) changes have become easier with the ELD. This could put some drivers at a disadvantage because it is so simple that they often forget those items which need to get changed before movement. Therefore, it is often best for drivers to use a checklist so that they do not miss anything.
Entries such as the address and phone number for fleet headquarters rarely change, as do vehicle information, DOT number, or the driver's name. But, the driver must remember to change where the most recent trip started, which could be a continuation of a trip after a break, miles driven for the day, and the date, among others. 
Form and manner violations do not lead to an out-of-service (OOS) order for drivers, and the severity points for these convictions are only one or two points, but with time-weights, they could triple. And, non-current logs are assessed five severity points, which could get tripled with a second violation in that BASICs category during the last six months or doubled for recurrence  within six to twelve months.
Remember to reconstruct a paper log going back seven days when there is an ELD malfunction. Many highly-effective drivers print a copy of the previous seven days before they sleep if possible. Reconstructing a seven-day log can be painful, so having a few days printed will help. 
The following information must be contained on all logs, electronic or paper:   
Date
Total miles driven 
Vehicle and/or trailer number
Carrier's name, address, and telephone number
Driver's signature when done driving for the day, using the driver's full legal name
24-hour period start-time (6:00 am or 2:00 p.m.)
Remarks
The name of any co-driver
Total hours worked for the day, must never exceed 14 hours
Bill of lading instructions and numbers
It is also mandatory to complete and carry a Daily Vehicle Inspection Report (DVIR). The DVIR must be completed prior to movement and daily during trips. A post-trip inspection report must include the complete city name and state abbreviation in which you conducted the inspection. These might seem like petty details, but not doing so could result in a form and manner ticket. 
If a driver gets flagged into a roadside inspection, the logs must be current as of the last change in the duty status (RODS). Therefore, you should update the log after a 30-minute break. 
Despite a driver's best efforts, you might still get a form and manner ticket, especially on reconstructed logs when your ELD malfunctions. Consult a traffic ticket lawyer before you pay for any traffic tickets.  
Traffic Ticket Attorneys Who Practice In Santa Clarita
Call Bigger & Harman, (661) 349-9300, who regularly practice traffic law in Santa Clarita Traffic Court. Bigger & Harman only practice traffic law and know the difficulties many truckers face. This is particularly true of mandatory paperwork that detracts from their principal duty, which is delivering goods. 
We have secured reduced, no-point violations and dismissals for CDL holders in LA, SLO, and Santa Clarita Traffic Courts. Se habla Español 661.349.9755.
Send us an email attorney@markbigger.com with your questions. Please provide us a copy of your ticket, and we will reply as soon as possible.
References:
The 2018 CA Commercial Driver Handbook .pdf
Truckinginfo.com article, How to Avoid 6 Common CSA Violationsby Daren Hansen, J.J. Keller & Associates
DOT
post, 
What are DOT Log Book Form & Manner Violations?