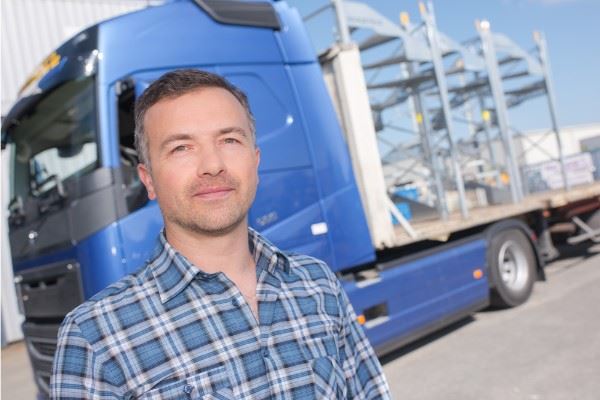 So, you are thinking about a career in trucking. There are several things you should consider before you finalize your plans. We are certainly not trying to discourage you from choosing that path, but there are some things to consider. For example, how much driving school will cost if you decide to attend; it's not mandatory in every state. 
However, there are a lot of things to accomplish before getting your commercial driver's license (CDL), and attending a reputable school will make the process much more manageable. The better trucking schools will cost $2,000 to $5,000 and can take up to eight weeks to get a Class A license. Check around because with the driver shortage, many trucking companies are paying part or all of the school's tuition and offer signing bonuses as well.
Other considerations include how much you can expect to make per mile, how to find the best paying trucking companies, and how to keep that high-paying job once you get hired. Trucking has a lot of pitfalls and knowing how to avoid those perils could keep more money in your pocket. 
Steps to Take to Get into Trucking   
Many people thinking about trucking as a profession wonder what they will have to do to get a CDL. The process is not easy by any means, but it's a lot easier than digging a ditch. That's one of the lines from an Army cadence song, "You'll never get rich by digging a ditch…" And, speaking of military service, if you were a truck driver in the military, you could get some of the requirements for your CDL waived. 
Check the Troops to Trucks Program to find out which steps you can skip if you meet specific prerequisites you have already achieved as a military truck driver. If you have been recently honorably discharged and had two years or more experience as an 88M, 92F, 14T in the Army, a Marine 3531, a Navy Equipment Operator (EO), or an Air Force 2T1, 2F0, or 3E2 you could skip the road test. 
"They've gained years of driving experience while serving our country. It just makes sense to be able to transfer those skills to a commercial license," says Jenny McDowell a military trucking recruiter at Schneider National. Check with your local DMV or Transportation office for more details.
If you will apply for your CDL in CA, the best place to start is the Commercial Driver Handbook. Section 1 of the handbook provides the requirements, but you should know you must:
Be 18 years of age or older
Have a valid CA driver's license
Drive only within CA until you reach 21 years of age (although the FMCSA is considering a pilot program to test the feasibility of lowering the age to 18)
Pass a Medical (Physical & Mental evaluation) Test 
Provide legitimate Birth Date/Legal Presence (BD/LP) Documents
Pass all examinations, written road test and vehicle inspection or provide the (DL 170 ETP) if the DMV authorizes your employer to administer the Certificate of Driving Skill.  
Although there are other requirements, these are the minimum prerequisites you will need to get your CDL and start getting paid for trucking.
Starting Salary for Trucking
Now, this is where it gets a little difficult to nail down because there are so many variables. Most drivers are not going to sign on with a top-paying firm right out of the gate. Many of the top firms look for drivers with experience and a proven track record. However, that doesn't mean it won't happen. 
Other considerations include, what you will haul, whether you will be considered an over-the-road (OTR) driver or "local." Local drivers can still be out there on the road for days going from load to load. Other variations to your compensation are hazardous material (HM) hauling, agricultural trucking, flatbed trucking, auto transports, owner-operator vs. company driver, etc. The more difficult the task involved and how far you'll drive, the better the pay, usually. 
However, you can expect to make between $48,000 and $65,000 annually. Though there are a lot of trucking companies out there paying $70,000+ and an owner-operator should be getting more than $100,000 a year.
Keeping that High-Paying Trucking Job 
Now that you have that CDL, the hard part will be keeping it. Unfortunately, the trucking industry is, in many drivers' opinion, over-regulated. Consider that there are more than 350 possible misdemeanor offenses while hauling HM. As many know, the most significant difference between a traffic infraction and a traffic misdemeanor is threefold; the fines are usually higher, there is a possibility of going to jail, and if convicted, the criminal record will follow you for life.
Even a ticket for a severely overweight truck could result in a fine of tens of thousands of dollars. Violating the FMCSA Hours of Service (HOS) rules could mean a fine of $2,125 and 1.5 Negligent Operator Treatment System (NOTS) points. Considering you're only allowed four within a twelve month period before being considered for suspension, taking that 30-minute break takes on a whole lot more importance. 
What we're driving at here is, everyone makes mistakes. However, it is how you react to those blunders that will determine whether you will keep your CDL or not. CDL holders should consider challenging every traffic ticket for a moving violation, at  the very least, they must consult with a traffic ticket attorney.           
Trucking Ticket? Consult with a Traffic Ticket Attorney 
The legal team of Bigger & Harman regularly defend tickets in Riverside County, and assist CDL holders with traffic infractions received on I-5, 10, 15 and others. Whether you have a ticket for an overweight truck, violations received at a roadside inspection, speeding, permit violations or what have you, we can help. Call Bigger & Harman, (661) 349-9300. Se habla Español 661.349.9755.
Send an email, attorney@biggerharmanlaw.com or a personal message (pm) on our Facebook business page and we will reply promptly.   
References:
The 2018CA Commercial Driver Handbook .pdf
Bigcitydriver.com article, Becoming a Trucker: Things to Think About Before You Commit
Truckingtruth.com article, Becoming a Truck Driver
Military.com article, Get Your CDL Without Going to Truck Driving School
Bigcitydriver.com article, Truck Driver Salary: Average Truck Driver Pay Per Mile