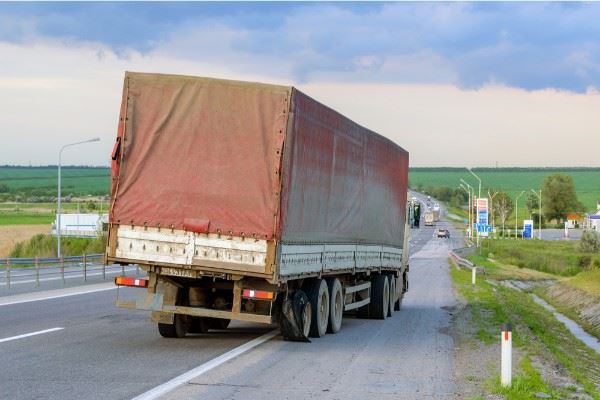 Driving our nation's roads and highways every day can be a dangerous occupation. Making it a lot worse is inconsiderate drivers who hang in your blind spot, speed, drive recklessly, drunk, or distracted. Many believe it is the big rig drivers that cause truck accidents, but statistics show that is far from the truth.
The truth is, although tractor-trailers involved in accidents cause a lot more damage, they are usually not the one who induced the accident. Distracted drivers can be just as dangerous as reckless or drunk drivers, and truckers as a group are much more focused on their driving than drivers of cars and small trucks.
Many cars, SUVs and pickup truck drivers are not nearly as fixated on driving as their big rig counterparts. They're driving down the road with a phone stuck in their ear as if they don't have a care in the world, and couldn't care less that they're straddling two lanes. Now that's not to say every small vehicle driver is that careless, but when you compare statistics truck accidents are more often caused by those small vehicles when you consider the percentage of miles driven.
Comparative Data, Truck Accidents
Admittedly, there are billions of small cars on the roads compared to approximately 3.5 million commercial motor vehicles (CMV) trucks. But, did you know that in the average year, nearly one half million truck accidents occur, but in less than one percent of those accidents was the driver found to be drinking alcohol or using drugs? Likewise, only around 5 percent of large truck accidents could be attributed to driver distraction.
Of the reasons for truck accidents, driver fatigue, was ranked as the number twelve reason. Although, in truck accidents where the truck driver was found at-fault, 87 percent of the time, it was due to fatigue. The top five reasons for truck accidents are:
Loss of vehicle control after a blowout or other mechanical failure – vehicle maintenance
Speed
Another vehicle's encroachment of lane – turned in too soon or a stopped vehicle
Poor condition of roadways, including snow accumulation
Cargo related causes
Therefore, the number one cause of truck accidents could be reduced by better vehicle maintenance and the second by reducing speed. Everyone on America's highways need to pay more attention to driving while on the road. Even one accident caused by distracted driving is one too many.
When you have been accused of an at-fault accident as a CDL holder, you need immediate advice from an experienced traffic law attorney.
Ask a Traffic Law Attorney in Bakersfield
Periodically, all of us have difficulties with a speeding ticket, at-fault accident, missing required permits or an overweight vehicle. When you need assistance, call Bigger & Harman, (661) 349-9300. Se habla Español (661) 349-9755.
We practice only traffic law and are located at 1701 Westwind Dr, Suite 203 in Bakersfield. However, we can assist you throughout the Central Valley, Owens Valley, and in some SoCal traffic courts. We generally represent clients in Shafter, Lamont, Delano, Mojave, Hanford in Kings County, Bishop, Mammoth, Santa Clarita, Barstow and many other traffic courts.
Email, attorney@biggerharmanlaw.com or send a personal message on their Facebook business page.
There are more than 100 client remarks and feedback on Yelp, like this one by Michele B. from Bakersfield, "Highly recommended!!! My friend was facing a huge fine and points against his class A license. We searched Yelp to find someone who could help. This was truly a blessing. It's as if it never happened. Saving the reputation of a man who is dedicated to his driving career."
Granted, we can't get every ticket dismissed or reduced to a no-point infraction, but it won't be because we didn't give it everything we could.
References:
The 2018 CA Commercial Driver Handbook .pdf
Bigcitydriver.com article, Comparison: Truck Accidents vs. Car Accidents