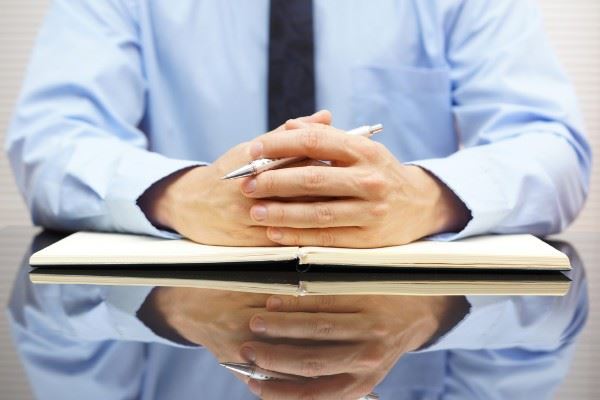 Is it more beneficial to pay "legal insurance" rather than choose a top traffic law attorney only when you need one? Although there appears to be benefits to the program, such as spouse coverage, paid bail, and hotel discounts, are these really worth $400 annually? The one time you really need an attorney for a hazardous material violation or some other misdemeanor you cannot even choose the attorney who will represent you! That just doesn't seem right.
Traffic Law Attorney or CDL Legal Plan? You Decide
When you're facing jail time, a significant fine and the possible end to your driving career, only the best legal representation will do. Unless you are totally broke and destitute, you wouldn't accept a court-appointed attorney, would you? You shouldn't have to take an appointed attorney when you're paying either.
What if your legal plan provider, the one you have been giving $400 annually, appoints a rookie lawyer or a lawyer who is a general practitioner or usually handles family law or divorces.
The Advantage of a Traffic Law Attorney
Many drivers do not realize there is a significant difference in experience and knowledge between a traffic law attorney and a general practitioner, someone who will accept any cause that will pay the bills. Even those that specialize in another area of law have a distinct disadvantage in traffic court. Why is that?
To answer that question, one must first examine the pace of traffic court. In most criminal trials, divorce and custody hearings, etc. there is only one scheduled for the day or at most two. One in the morning and one in the afternoon.
However, traffic court, because of the sheer volume, must schedule dozens in each session and hold night court at least twice monthly in large cities. Therefore, when your citation is called, you or your attorney are on the clock. There is no, "Your honor; counsel would like to request a 15-minute break…" The judge would laugh you out of court if he or she were in a pleasant mood.
A traffic law attorney spends hours and hours hearing cases similar to yours. The only way to know how judges have ruled in comparable court proceedings in the past is to have been there. Therefore, when "Cousin Vinnie" volunteers to take your traffic ticket dispute for free or your "CDL Legal Plan" appoints an attorney from another niche, are they really helping your cause? Furthermore, is paying $400 annually to a lawyer you haven't even met yet, such a bargain?
It is our humble opinion you should only pay an attorney when you need one.
Consult with a Traffic Law Attorney
To consult with one of the best traffic law attorney teams in Central Valley, call Bigger & Harman, (661) 349-9300. Se habla Español (661) 349-9755. We routinely represent truckers who receive tickets out on 65, 99 and 198 in Porterville and Visalia Traffic Courts in Tulare County.

What's more, we can handle your DMV Hearing to get previous tickets and convictions removed from your record, which in turn could lead to the removal of Compliance, Safety, Accountability (CSA) points through DataQ. It all starts with the DMV; the FMCSA will not remove points without a notice from the DMV or the court.

Email, attorney@biggerharmanlaw.com or personal message us on our Facebook business page.

Nolo and  Avvo are leading lawyer referral websites. On these two websites, you could browse for top traffic law attorneys and read client feedback and comments to determine if an attorney is right for you. In addition, you can find over 100 remarks by our clients on Yelp, the nation's leading online reviewer.