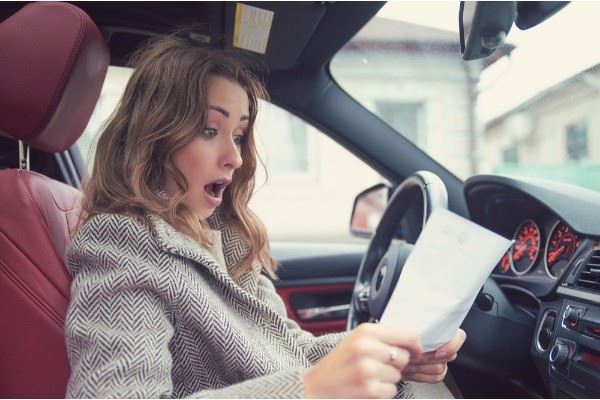 At one time or another, everyone gets what they believe is a bogus speeding ticket. Guilt or innocence has very little to do with whether you will get convicted or if your ticket gets dismissed. Your actions after receiving that "bogus speeding ticket" will determine how much you will pay. The unfortunate truth about a traffic ticket is you will pay something. Pay a speeding ticket attorney or pay the state and your auto insurance company.
Believe it or not; your cheapest option is a speeding ticket attorney. Even when you have never had a ticket before, you must consult a lawyer. Traffic ticket attorneys spend nearly every working hour either writing requests for dismissal or in traffic court. You will only pay the fine once if convicted, but you will overpay your insurance agency, on average 15-37 times, depending on when you are due for renewal.
What to Do Every Time You Get a Ticket, Even What You Think Is a Bogus Speeding Ticket
Regardless of whether you thought your ticket was not deserved or bogus, here's what you should do whenever you get a ticket:
Sign the ticket– signing your ticket is not an admission of guilt. It is a promise to resolve your ticket by paying the fine or appearing in court on your arraignment date. If you do not sign, the officer is obligated to take you into the precinct, and you have to pay bail instead of being released on your own recognizance.
Write down everything you can remember about the ticket, the sooner, the better– there are many reasons why your ticket might be dismissed or reduced. Since you likely do not know what any of those are, take notes immediately after the law enforcement officer releases you. Use the 5 "Ws," as they taught you in school.
Consult with a traffic ticket attorney– many attorneys will give you a free initial consultation. Take advantage of that. Fill them in from your notes. A reputable traffic attorney will tell you if you have a case to challenge the "bogus speeding ticket." Once again, guilt has nothing to do with it. Most are too busy to take your case if they don't believe they cannot get it reduced or dismissed.
Hire a traffic ticket defense attorney– never hire a lawyer whose area of law is one other than traffic. Traffic courts are notoriously busy and fast-paced. A family lawyer will get lost in traffic court. Don't go to court alone. If you have the extra money, and you always wanted to represent yourself and play Perry Mason or Allie McBeal, save it for a cell phone ticket. Cell phone tickets have no Negligent Operator Treatment System (NOTS) points, and the fine for a first offense is only about $150. Otherwise, CA traffic tickets are some of the highest in the country.
Use Traffic Violators School (TVS) or traffic school– if you are eligible, and your attorney advises you to do so. There are circumstances when you are eligible, or your court reminder states you can attend that you shouldn't waste your money or time on. Correctable tickets and cell phone tickets do not get assessed NOTS points. However, if you've never been, you might get a discount on your insurance and some knowledge. If you have multiple tickets, you can only use TVS to mask one ticket. Therefore, your auto insurance will increase regardless of TVS attendance.
Facts About TVS
TVS completion before the court-ordered date will mask a minor infraction from your motor vehicle driving record (MVR). However, it can only be used once to mask a ticket within 18 months from conviction date to conviction date, and only for minor infractions.
In other words, if you had a minor infraction 16 or 17 months ago and used TVS to mask that conviction, you cannot use it again until after it has been 18 months. Therefore, hiring a traffic ticket attorney to represent you in resolving your ticket could be worth it just to postpone your court date. If your ticket gets dismissed, reduced, or even if you're found guilty, you can then use TVS to save about $1500 in increased auto insurance.
The average Californian pays $1960 per year for auto insurance. A conviction on a minor infraction without TVS will likely mean losing your "good driver's discount," and getting placed in a higher risk category at renewal. Those two actions will cost an average of $500 annually. Of course, young people will pay much, much more.
Who's not eligible to attend TVS:
CDL holders caught in their CMV
Those convicted of a major infraction, misdemeanor or felony
Alcohol or drug-related tickets
Anyone without a valid CA driver's license
Those who used it within the previous 18 months
Although the DMV-approved schools send the completion certificate to the court, keep a copy for your records. Mistakes happen all the time; don't let theirs cost you.
Speaking of DMV-approved schools, you can find a list here.
What to Do About a Bogus Speeding Ticket? Consult with a Speeding Ticket Lawyer
Call Bigger & Harman, (661) 349-9300. Se habla Español (661) 349-9755. The best speeding ticket attorneys near Delano, CA. In Kern County, the best option you have is to call us. We only practice traffic law. That means we know the judges, the LEOs, and many of the court clerks. We know traffic code and have experience in traffic courts and criminal courts for traffic misdemeanors and felonies. Give us a call to discuss your ticket.
Here is what Randy W. from Newport Beach wrote on Yelp about a bogus speeding ticket he received, "I had never before consulted a traffic attorney. I was wrongfully cited by a rookie CHP officer for an alleged traffic violation in rural Kern County. Mark Bigger was engaging, professional, efficient, and effective in successfully working with me to obtain a just result of "not guilty" and a case dismissal."
Email, attorney@biggerharmanlaw.comor send us a personal message (pm) on Facebook.
References:
The 2018 CA Driver Handbook .pdf
The DMV CA Portal