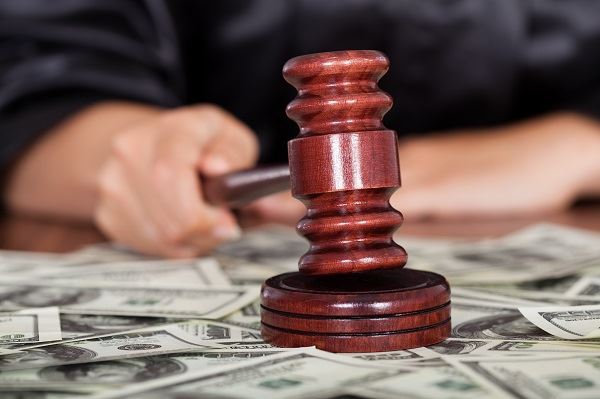 When is a bargain not a bargain? You don't need to be an economics major to know the answer is when there are hidden costs. Everyone knows to read the fine print before accepting a deal at face value. The same is true about hiring an attorney to challenge a traffic ticket. If the fine for speeding is $500 and the attorney's fee is , why about the same, why pay an attorney when there is a possibility you will have to pay the attorney and the fine? Why would you pay almost double for the chance an attorney can get the ticket dismissed? Why not just pay the fine and be done with it? That's where the fine print comes in. When you just pay the fine, you're NOT done with it.
The Traffic School Option
Now that you have paid the fine, there is the not so small matter of auto insurance. If you are eligible to take traffic school or a defensive driving course to mask your conviction from your insurance company, you will pay the Kern County Court Clerk an additional $67 for the privilege of attending, and then, pay the tuition. You must choose a state-approved course, which you can find here, and complete it before the court's prescribed deadline. The DMV approved course will send the completion certificate to the DMV, but you should keep a copy in case it doesn't get into your driving record file.
However, if you are not eligible because of one of following, your auto insurance will go up:
You were driving a commercial motor vehicle (CMV),
You already used traffic school to mask another ticket within the previous 18 months (from conviction date to conviction date or when you paid the fine),
You don't have a valid CA driver's license (DL),
It wasn't a moving violation (i.e., parking or "fix it" ticket) you received a ticket for,
It was alcohol or drug-related,
You have a mandatory court appearance, or
You were speeding more than 25 mph over the limit (a traffic court judge could authorize traffic school in certain circumstances)
When you complete the course before the deadline, your conviction will not be visible to the public; but you will have to pay the fine, and you will receive Negligent Operator Treatment System (NOTS) points, but your auto insurance will not go up because your insurance company will not see it.
Minor infractions such as speeding 1-15 mph over the limit, red-light tickets, and minor at-fault accidents are one point. Major infractions, misdemeanors, and felonies are two points. If you receive four points within a year, six within two years, or eight within three years, your DL could be suspended for six months, and you will be under driving probation for 12 months, six of which is concurrent with the suspension. Another conviction, accident, or failure to appear (FTA) will add another suspension/probation period.
Traffic Tickets, Attorneys, and Auto Insurance
When you lose your "good driver's discount," your auto insurance premiums will increase 20 percent, and then the insurance company will put you in a higher risk category. That higher risk, depending on the conviction, will add 15 percent or more to your premiums. Therefore, a traffic ticket conviction where you are not eligible for traffic school could raise your insurance rate 35 percent or more.
The "average" Californian pays $1960 per year for auto insurance. A 35 percent increase will cost an additional $686 per year for three years, the length of time your conviction will remain on your MVR. This is why in some cases it is cheaper to hire an attorney to fight your ticket. Somewhere around $1500-2000 cheaper over the three-year period, depending on the attorney's fees. That's also why you should always consult with an attorney before you "just" pay the fine.
If they charge by the hour, you should keep looking. A traffic ticket usually takes at least two court appearances to resolve, one for the arraignment and one for the trial. An hourly rate could easily cost thousands of dollars. First, there is all the preparation done in the office including written requests to the judge for dismissal or a reduced charge. Then there are on-scene investigations (when necessary) and court appearances which could be a half day or longer for each appearance.
Consult with a Traffic Ticket Attorney Who Practices in Lamont, CA
When you consult an attorney, you get real legal advice so that you know the options. You could pay the fine at the courthouse in Lamont, or more conveniently, online at the Kern County Superior Court website; but consulting with an attorney gives you the access to professional advice about your ticket to decide if there is a way around paying the fine and higher insurance.
We have gotten many tickets successfully dismissed (of all kinds) because the law enforcement officer (LEO) did not show up for court, though that is never our only strategy, it's nice when that happens, and the ticket must be dismissed. Frequently, officers get promoted, transferred, or retire. Or, maybe they made a mistake or there was a technicality such as the radar wasn't calibrated, or the LEO wasn't trained on it. Many LEOs make mistakes just because they are rookies, or they were out of their jurisdiction when they wrote the ticket.
Our point is there are many options, and you would not know what they are without speaking with an attorney about your ticket. Maybe our advice will be to pay the fine and accept traffic school; not all cases are winnable. However, we will explore every aspect to ensure it is the best option. ONLY an experienced Kern County legal professional who spends day after day in traffic court will know every possibility. Therefore, when you just pay a ticket and you don't consult an attorney, you have no way of knowing if the state has a solid case against you.
Since Bigger & Harman, APC practices only traffic law, we know we are in a better position to examine the state's evidence and whether they can prove every element of the accusations against you "beyond a reasonable doubt."
Call Bigger & Harman, (661) 349-9300. Se habla Español (661) 349-9755.
Send an email to attorney@biggerharmanlaw.com.