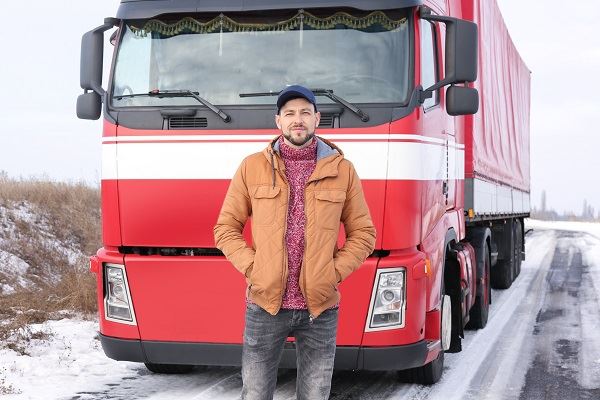 Implementation of the mandatory use of electronic logging devices (ELD) by the Federal Motor Carrier Safety Administration (FMCSA) started 18 December 2017, but what's new with ELD and the e-log mandate? Whether we like it or not, it is here. Our only choice is to comply or pay the price for non-compliance, which can be steep.
Fleets that consistently violate FMCSA hours of service (HOS) rules face a maximum fine of $16,000 and drivers could face fines up to $4,125. However, fines are just the tip of the iceberg with FMCSA compliance. Too many Compliance, Safety, and Accountability (CSA) points could lead to an investigation.
The good news is the use of e-logs will eliminate many of the paper logbook violations, especially common form errors and omissions, which made up 70 percent of logbook violations in the past, such as:
Carrier name
Carrier address (central office)
Current date
Vehicle number
Total miles that were driven for the day
These missing entries on a paper log which were very apparent to a roadside inspector can now be programmed into an e-log, and the driver can avoid many form & manner violations. "Not current log" violations can also be avoided in a similar manner if the driver remembers to log into and out of the e-log system, or with an automated system that has a start and stop of the engine program, which most compliant systems do.
Although the ELD cannot keep a driver from driving past the mandatory 30-minute break or 11 or 14-hour maximum driving time, it will alert drivers to those maximum time limits. These are seven CSA point infractions, therefore 14 possible points for missing both. Plus, the ELD can easily maintain the prior seven days of e-logs so that a driver will no longer have to sift through paper logs to organize and produce the last seven days at a roadside inspection.
What Is the E-Log "Grace Period?"
The grace period does not allow for more time for carriers and owner-operators to install the ELD. Citations and fines are still possible during the grace period, which lasts until 1 April 2018. What the grace period does do is prevent drivers and vehicles from being put "out-of-service" during this period, according to the Commercial Vehicle Safety Alliance (CVSA).
The grace period is to give inspectors, drivers, and fleet management time to get familiar with using the ELD before putting anyone out-of-service. It does not, however, allow for flexibility of installing the e-log system or automatic onboard recording devices (AOBRD). The AOBRD must have been installed before 18 December 2017 to be used instead of the ELD until 2019. But, if the vehicle has neither system, and uses paper logs (except when a malfunction occurs), or logs are missing entirely, fleet and/or the driver will be assessed CSA points.
With no ELD or AOBRD, you can expect a one-hour service violation, which after April 1 will put a driver out-of-service for ten hours. The same as was true for paper logs when the driver had no logbook, falsified or could not account for one or more of the preceding seven days. Too many occurrences for the same carrier will initiate an investigation of the company's procedures, and the fines will be substantial.
Rumors are floating around the trucking industry of an extension past 1 April; however, CVSA denied the rumors and stated it would begin full enforcement after the grace period. The only extension will be for agricultural and livestock haulers until 18 June 2018, or 18 September if the current Congressional Spending Bill is approved.
New Requirements for ELD & E-Logs
The FMCSA and the CVSA have had to rewrite much of the language in their regulations as it did not translate to ELD. The following shortcomings are the same as previous "no record of duty status" and get assessed the same CSA points:
Use of an unauthorized or no ELD/AOBRD (AOBRDs must be compliant as well)
Failure to log onto the ELD at the start of driving
The driver cannot transfer or produce ELD/AOBRD data when requested by an inspector
Driving a vehicle with a malfunctioning ELD/AOBRD past eight days
Drivers with a malfunctioning ELD/AOBRD must reconstruct a current e-log and previous seven-day log. Drivers without these will get cited for "not having the previous seven days of logs." Drivers who neglect to change duty status or log into a special category other than driving will get a citation for falsifying logs.
Carriers and drivers must ensure their ELD is compliant. A driver's explanation of, "this is what the company issued me" will not be a sufficient justification. Likewise, a malfunctioning ELD/AOBRD must be fixed as soon as possible. Drivers must take the time to reconstruct logs and develop a routine for logging in and out of e-logs, just as they did with paper logs. Perhaps using a checklist generated from the new criteria will help.
You can get an electronic copy of the CVSA's Out-of-Service Criteria Handbook for $35 here.
Kings County Traffic Ticket Defenders
Call Bigger & Harman, (661) 349-9300, when you receive a citation for an e-log violation, non-compliant ELD, or any traffic ticket in your CMV or private vehicle. A traffic violation in your private vehicle will not lead to CSA points, but you still must report convictions to your employer within 30 days. And, despite a nationwide shortage of qualified CDL holders, high-paying trucking firms have a 90 percent turnover rate due primarily to their zero-tolerance of convictions.
Send us an email, attorney@biggerharmanlaw.com, with the details of your incident and a photocopy of the traffic citation. We will reply as soon as possible with a summary of your options.
Visit the Bigger & Harman Facebook page for more ELD updates and traffic information in and around the Central Valley or SoCal ports.
Visit Avvo, Nolo, or Yelp to read client feedback, endorsements, or comments about our legal service.
Se habla Español 661.349.9755.
References:
The 2018 CA Commercial Drivers Handbook .pdf

The 2018 California Superior Court Bail Schedule for Infractions and Misdemeanors.pdf

The Fleettrax.net article "New! 7 ELD Mandate Penalty Facts Explained (and 9 Myths Debunked)" dated 25 January 2018, by Bryan Hampton