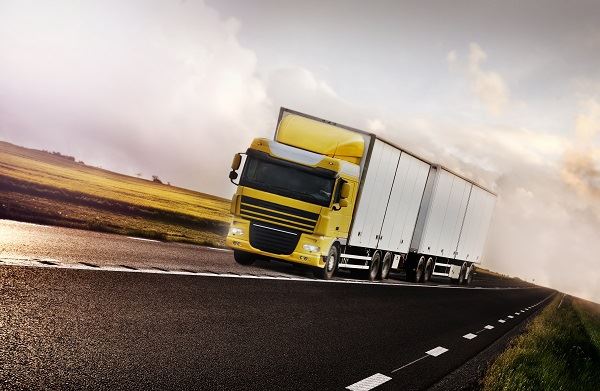 Although the Federal Government does regulate truck weight and lengths, it does not issue permits for overwide, overweight, or over-length trucks. The company or owner-operator must get a permit for each state they plan to haul cargo through to comply or face a possible citation. You can find the state's point of contacts here. In CA, a single unit "vehicle may not exceed a length of 40 feet."
Over-Length Trucks and Non-Divisible Loads
The company or owner-operator are responsible for dividing oversized loads into smaller loads and transporting on two or more vehicles whenever possible. The Federal DOT defines a non-divisible load as: any cargo that by regulation is over-length, weight, or width, but cannot be broken down without compromising the vehicle's intended use or the function for which it was intended. Or, if dividing the load would destroy the load's value, make it unusable, or would require more than eight work hours to separate. The individual or company requesting the permit has the burden of proving the eight work-hour limit.
Check Appendix C of 23 Code of Federal Regulations (CFR) Part 658 to determine weight and size dimension allowed by each state. In CA that is 48 feet 0 inches, though semi-trailers up to 53 feet can operate without a permit when the kingpin-to-rearmost axle is 38 feet with one axle, and 40 feet with two or more axles.
However, more information is available on the Caltrans Vehicle Lengths website and in CA Vehicle Code (CVC) 35400, Length. There are many exceptions to the vehicle length, such as cranes, well-drilling vehicles, house cars, articulated buses and trolley coaches, etc. Drivers should check either the Caltrans website or CVC Sections 35400-35414 for clarity and to avoid a citation for an over-length vehicle.
All California state residents with a commercial driver's license (CDL) must have an endorsement on their license for combination vehicles. No combination of vehicles and load can exceed 75 feet without an exemption or permit.
Over-Length Projections
Over-length projections such as poles, pipes, and timbers that extend four feet or more past the taillights or the sides of the vehicle must have an 18-inch square red or fluorescent orange cloth or flag when the projection is two feet wide or less. Projections more than two feet wide need two flags. Hours of darkness must have two red lamps in addition to taillights that can be visible up to 500 feet to the rear or sides if over width.
Discuss Your Over-Length Ticket with a Traffic Attorney for Riverside County
When you receive a ticket for an over-length, overweight, or overwide vehicle on CA highways, call Bigger & Harman, (661) 349-9300, to discuss the specific situation. They will provide legal advice and guidance regarding your options. Se habla Español 661.349.9755.
Bigger & Harman have a solid reputation as traffic ticket defense lawyers among truckers and other CDL holders in Riverside County. They handle each case using a flat fee, so you always know how much it will cost. No hourly rates or surprise fees.
Send them an email with a scanned copy of the ticket and a few details about the ticket, attorney@biggerharmanlaw.com. You will get a reply when they get back to the office.
Bigger & Harman's Facebook page has updates about traffic code changes, lane closures, and links to other articles. You can refer to Avvo and Nolo, two websites for legal references, or Yelp, a national website that allows local business reviews. Bigger & Harman have received more than 95 mostly positive endorsements there.
References:
CA Vehicle Code (CVC) 35400, Length
Caltrans Vehicle Lengths website
Appendix C of 23 Code of Federal Regulations(CFR) Part 658
The 2017-2018 CA Commercial Driver Handbook .pdf