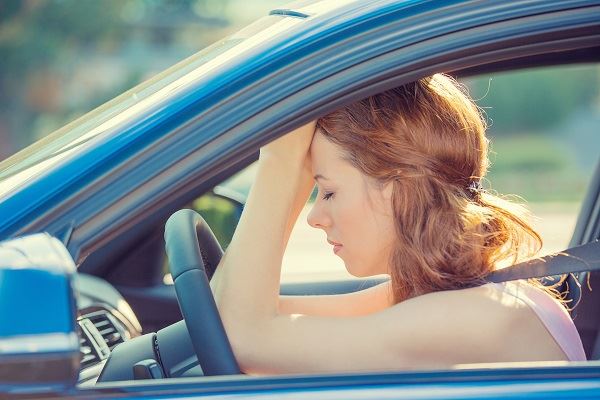 Back in your father's time or even twenty years ago, it probably was wise and even cheaper just to pay the fine for a speeding ticket and move on. That's just not the case in California anymore. Just paying the ticket includes pleading guilty and Negligent Operator Treatment System points. Two points for a conviction of speeding over 100 mph,  and these will stay on your motor vehicle driving record (MVR) for seven years. However, you should consult with a traffic ticket attorney about every ticket.
CVC 22350, Basic Speed Law & Speeding Tickets
Speeding tickets for going "too fast for conditions" in CA falls under CA Vehicle Code, (CVC) 22350, Speed Laws. CVC 22350 is one of the easiest speeding tickets to fight and win because it is often based on the law enforcement officer's perception of what is too fast for conditions. Hiring a lawyer to examine the legal aspects surrounding the incident should be part of your legal defense strategy.
The CVC state that all persons should consider the surrounding road conditions when driving a vehicle to prevent injury or damage to other persons or property. It describes a reasonable speed to ensure the safety of individuals and that reasonable speed may be lower than the posted speed limit. Based on the roadway conditions, a speeding ticket could get issued for traveling over the posted speed limit or beyond a safe speed.
Roadway conditions include weather, traffic, and speeds set for school zones, railroad crossings, business or residential zones, and construction of city and county highways. Speeding in construction areas while workers are present and in school zones when students are present will double the base fine.
Calculating the cost of a California traffic ticket includes the base fine, plus penalty assessments and fees. However, the fine is only a one-time payment, and an increased insurance premium could affect your budget for three years or more. It's in your best interest to consult with an attorney.
Repercussions of Speeding Tickets 
Most drivers think resolving speeding tickets is simply a choice between paying the fine, agreeing to go to traffic school or appearing in court. Traffic violations could trigger more than just an out-of-pocket inconvenience.
Whether you're a daily motorist or a commercial driver, speeding tickets have consequences involving fines, license suspension or revocation, increased insurance premiums, and points against your motor vehicle driving record (MVR). In California, drivers with multiple moving violations could get assessed as a negligent operator. After conviction, the DMV assesses a violation point or two points (100+ mph) for regular drivers and 1.5 for each speeding incident for CDL holders operating a commercial motor vehicle (CMV). 
When drivers accumulate the following points, they could receive a 6-month suspension coupled with a concurrent 12-month probation:
4 or more points during the current 12 months
6 points in 24 months
8 points within 36 months
When you receive a suspension notice from the DMV, you should immediately (must be requested within 10 days of notification) ask for a DMV Hearing and consult with a lawyer to see if any of your tickets can be removed. 
If you have a commercial driver's license (CDL), personal incidents could affect your professional driving status and threaten employment. CDL holders must inform their employer of any conviction, even in a private vehicle, within 30 days.
Traffic Ticket Attorneys for Inyo County  
Getting a ticket for violating California's basic speed laws can lead to substantial fines and penalties. It's essential that you understand how these laws apply to your situation. Consult with a traffic ticket attorney for Inyo county when you receive a speeding ticket. 
Not all speeding tickets are winnable in traffic court; however, there are vital points that can impact the legal technicalities, which could work in your favor and lead to a dismissal or no-point violation. 
With a no-point violation you may still have to pay a fine, but you won't have an increased insurance premium, which could save you as much as $1500 over the three years a conviction would stay on your MVR. Discuss it with us.
Call Bigger & Harman, (661) 349-9300. Se habla Español 661.349.9755.
Send an email attorney@biggerharmanlaw.comalong with a scanned copy of the ticket and brief explanation. Mark, Paul, or one of the staff will reply detailing your options. 
Visit their Facebook business page for legal advice and info, changes to CA Vehicle Code, and client comments. You can also read their bio, endorsements, and license information on Avvoand Nolo.Or, read a few of the nearly 100, mostly favorable, client comments on Yelp.
References:
CA Vehicle Code, (CVC) 22350, Speed Laws

The CA DMV Young Drivers Portal

The 2018 CA Driver Handbook .pdf

The 2018 California Superior Court Bail Schedule for Infractions and Misdemeanors.pdf