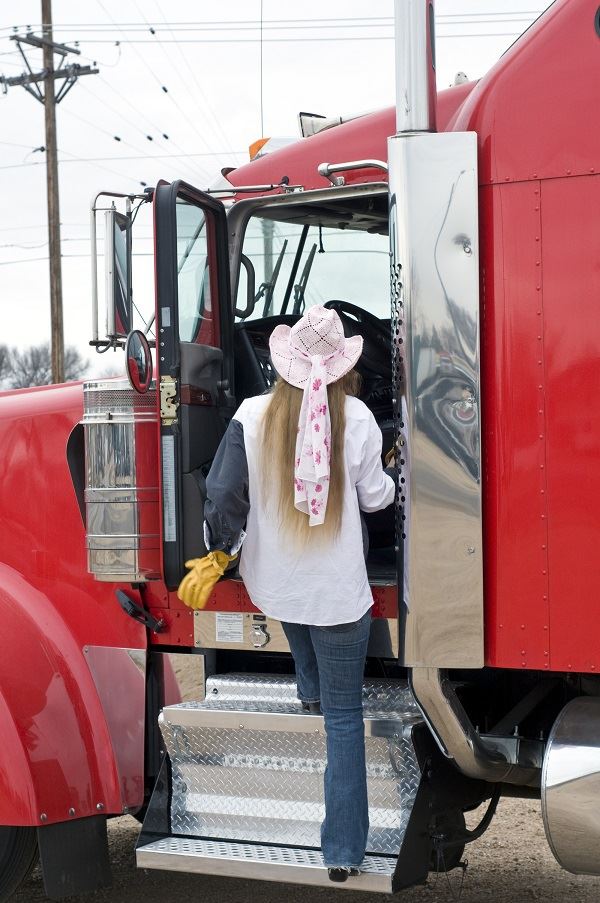 Your CDL Record & Fleet Management Policy
Protecting your CDL record is the key to a successful career as a driver of commercial motor vehicles (CMV). One ticket could be too many. Many motor carrier fleet managers seek to keep expenses lower by watching for tell-tale signs of drivers with a higher risk. One method frequently used is a "zero defect" policy. One ticket and you're gone.
Although there are many factors used to determine the cost of fleet insurance, the average number of tickets per driver is one of the most prominent. Of course, the number of vehicles, the average miles driven in the previous year, the jurisdiction of fleet headquarters (HQ), and make, model and age of vehicles are considered as well. Because most fleets are paid based on the number of miles driven to deliver their goods, limiting that amount would not result in savings. Buying new vehicles or moving fleet HQ most often increase expenses rather than lowering costs.
The EPN Program
The EPN or Employer Pull Notice program will allow an employer to monitor and track an employee's CDL record. When the employer, human resources (HR), or fleet manager is recruiting drivers, they can compare the CDL record of prospective drivers. This gives them the ability to hire the driver with the best record. An at-fault accident or CVC violation conviction could knock you out of the running for a position with a high-paying company.
What's more, government agencies such as the Federal Motor Carrier Safety Administration (FMCSA) can audit the violation history of the companies which employ trucks, limousines, and bus drivers to gauge their overall compliance, service, and dependability. This might be another factor in hiring, retaining, or letting go of a CMV driver because fleet management does not want an investigation by FMCSA.
CVC Section 1808.1, Records of Departments, guides the DMV, the statutory administrator of the program, of who is to participate. Additionally, it states when an MVR gets sent to an employer. The guidelines specify during recruitment, upon enrollment, and annually after that, except when the courts or law enforcement officers (LEO) notify the department of a conviction or an at-fault accident.
When a CDL holder enrolled in EPN receives a conviction of say, speeding, the DMV sends the employer a notice. If the speeding conviction is for more than 15 mph over the limit, the department usually sends notice to FMCSA as well. This applies to both their personal vehicle and CMV, but the notice will differentiate if it is in a CMV. Also, a CDL holder is responsible for notifying an employer within a 30-day window after conviction in either vehicle, even though DMV sends a pull notice as well.
When a driver receives a conviction in another state, they must fill out CA Form DL535, provide their employer a copy and send the original to the address on the form for the DMV.
Hire a Traffic Ticket Defense Attorney
Most CDL holders know that when they get a conviction for a traffic ticket it will tarnish their CDL record and put their career at risk. That's why they hire a traffic attorney every time they get a ticket for a moving violation. Overweight truck tickets can result in a fine of $1.00 per pound; and when their overweight, it is usually by thousands of pounds. Seasoned truckers know to weigh their truck if someone else loads it, but sometimes you get in a hurry to make a deadline. The same is true about special permit violations for getting off a highway where there is a significant traffic jam. Doing so without authorization could get you a ticket; the same is true for not getting back on route as soon as possible. Log violations should lessen with E-logs, but there have already been nearly $10 million in fines collected nationwide since implementation on 18 December 2017.
If you receive a ticket call Bigger & Harman for a free phone consultation, (661) 349-9300, use the contact form on their web page, or email, attorney@biggerharmanlaw.com.
Se habla Español 661.349.9755.
Reference
The CA Commercial Driver Handbook
The "EPN Program General Information Page" on DMV.CA.GOV